In the past, playgrounds simply served as platforms for children to make up their own fun and games. This is typified by the old school animal playground found at Toa Payoh Lorong 7 Park which features horse, duck and anteater sculptures.
---
Old School Animal Playground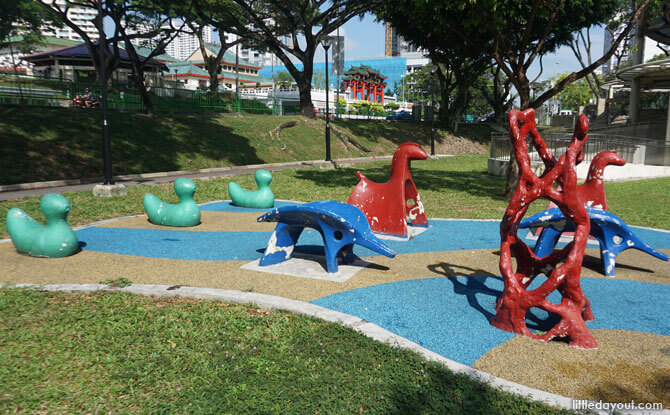 Not as well known or documented as other heritage playgrounds such as the celebrated mosaic dragon playgrounds, old school animal playgrounds were more once prevalent in neighbourhoods around Singapore during the 1970s and 1980s.
Today, the old school animals at Toa Payoh Lorong 7, in front of Block 2, are the only precious remaining examples of this type of structures that we are aware of in Singapore.
While some modern playgrounds claim the title of being play sculptures, these old school animals WERE the original play sculptures.
At Toa Payoh Lorong 7 Park, there are eight of these concrete play sculptures in total – two red horses, two blue anteaters and three green ducks. The octet of sculptures is rounded off with a red structure with twisting vines that create a hollow trunk.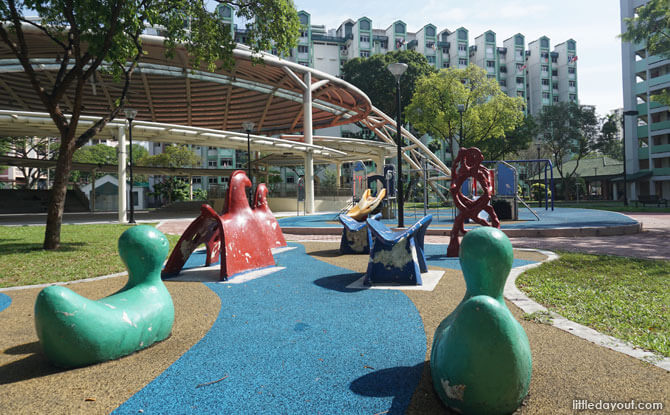 Just beside the old school animals is a more conventional children's playground with a short play structure.
A pair of swings and a see-saw can also be found nearby.
---
Horses, Ducks and Anteaters at Toa Payoh Lorong 7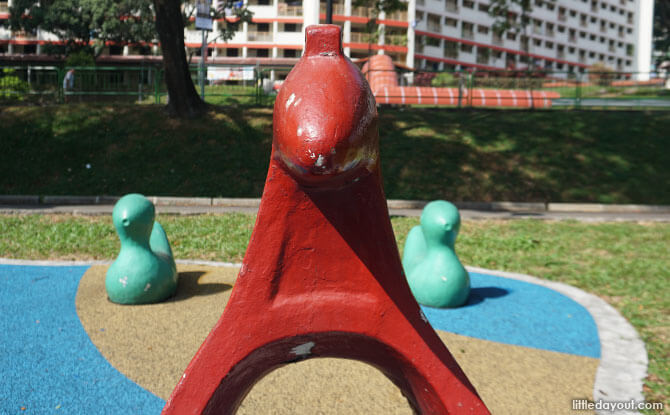 The two weathered horses have manes running down their necks.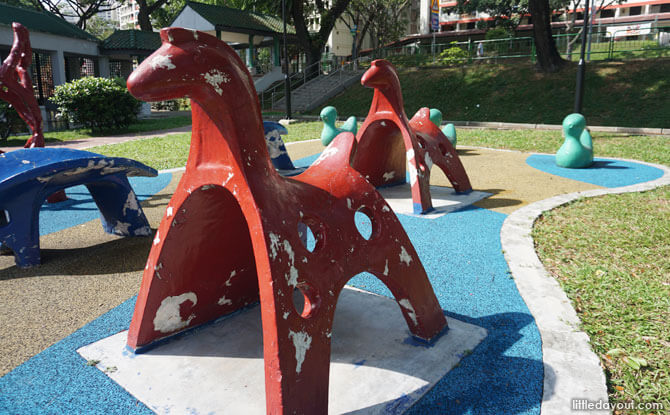 Three footholds on the left side allow kids to climb and saddle-up on them.
The blue anteater has a unique design. Standing on four legs, the short sculpture has a flattened top that runs from its snout to its tail.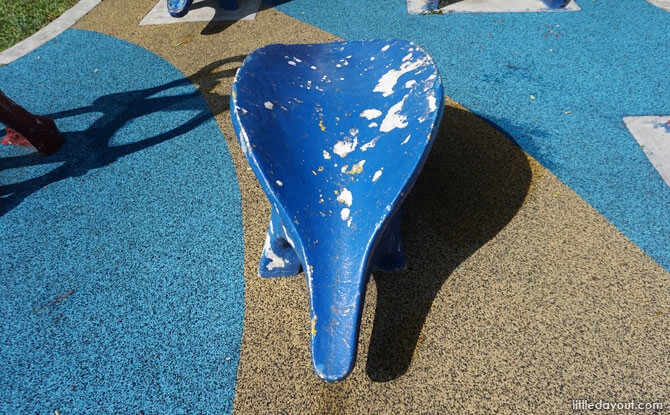 Looked at from the top, it almost appears to have a leaf-like form. Two round eyes peer out from underneath.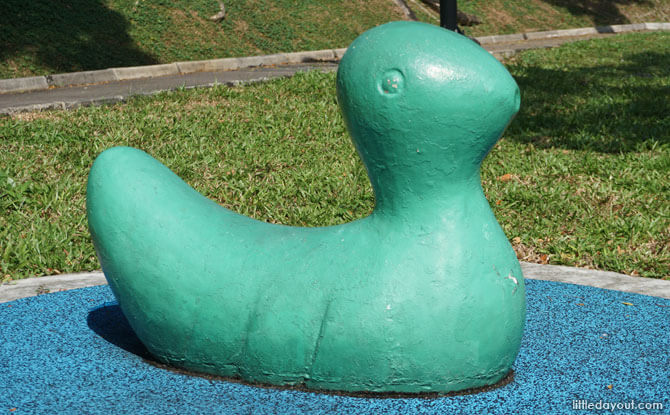 The trio of ducks are unmistakable in form. These low play structures let young kids straddle on them and pretend to be sailing down a river.
These old school animal play structures are simple in their design. In fact, their simplicity reflects an authentic style.
They provided fun for generations of children who grew up in the 1970s and 1980s. Fuelled by imagination then, the play animals were more than sufficient for kids to gather around and have fun on.
---
A Heritage of Play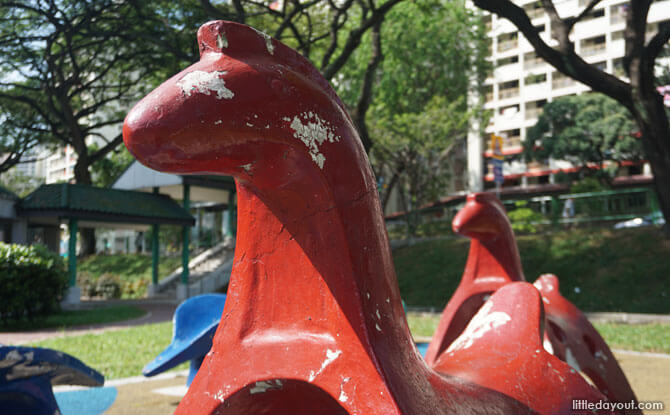 Sometimes, the best heritage exhibits need not be viewed in a museum. In this case, they can be found standing quietly in a park.
As much as the other old school playgrounds, we hope that this old-school animal playground at Toa Payoh Lorong 7 Park also gets the recognition and care it deserves.