This week, it is Hari Raya Puasa, and while we all have to be cautious and observe safe management measures in order to reduce the risk of COVID-19 transmission in the community, we can still treasure and spend time with those we love.
Here is a selection of things and ideas, many online, of things to do this weekend in Singapore. Stay safe, everyone!
---
Things to Do this Weekend in Singapore, 15 & 16 May 2021
Project Teahouse: Play From Home
Try out some online games at Project Teahouse: Play From Home, part of Singapore HeritageFest 2021. Learn to make chicken rice and even sell ice-cream from a cart with a few clicks of the mouse. Find out more here.
---
Mama Shop of Memories
Pay a visit to an online Mama Shop. Deposit your memories and be rewarded childhood goodies. Learn more about it here.
---
Yunnan Garden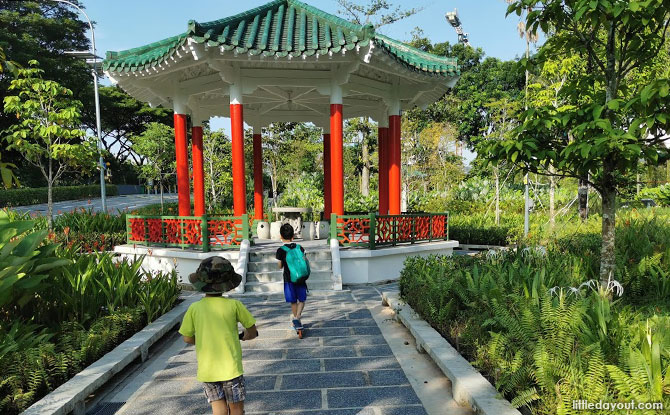 Looking for a less-visited park to explore this weekend? Yunnan Garden at NTU is an atmospheric location with pavilions and a waterfall. Learn more about it here.
---
Tampines Eco Green
Take a walk past vegetated swales and look out for wetland inhabitants at this patch of greenery on the fringe of Tampines. Read more about it here.
---
Think Academy Free Maths Heuristics Classes
Think Academy is conducting FREE online Math-tastic Expedition courses that will impart your child with higher order thinking skills for Primary Maths. During the two-day Math Heuristics courses, children will work with Master Teachers to solve key heuristics problems. Learn more about it and sign up this weekend here.