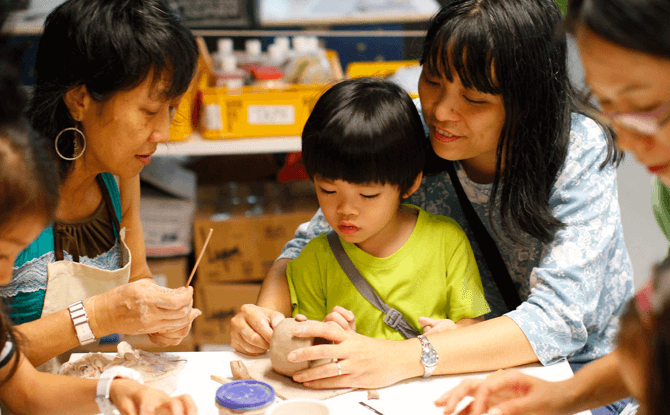 Experience the world of the arts as a family at Tanjong Goodman, the 4thGoodman Arts Centre Open House, on Saturday, 24 January 2015.
Home of the Arts
The Goodman Arts Centre is home to a colourful array of arts groups. These groups will be opening their doors to welcome families and art-lovers inside for a day of arts-related exploration, activities and performances during the open house. More than 200 artists and arts groups are involved in this exciting one-day event.
Kids aged four and up can participate in workshops lined up throughout the afternoon. They will get a chance to tinker with mediums such as fabric, paper and digital design.
Take part in community batik making, participate in a Chinese Speech & Drama workshop, and learn how to transform clay into a ceramic scultpture. These and other activities, both free and paid, have been lined up throughout the afternoon at Tanjong Goodman.
---
-- Story continues below --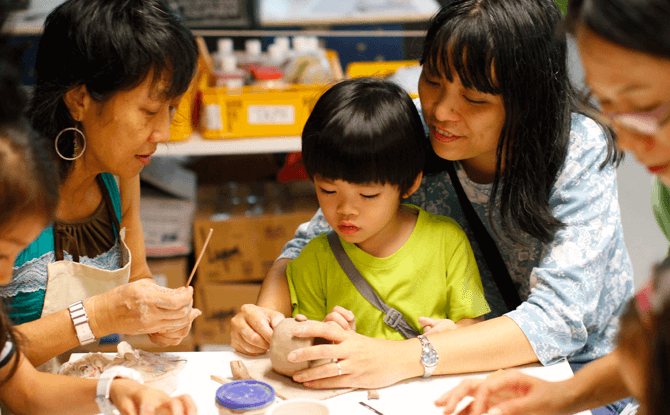 Goodman Ceramic Studio – Clay Experience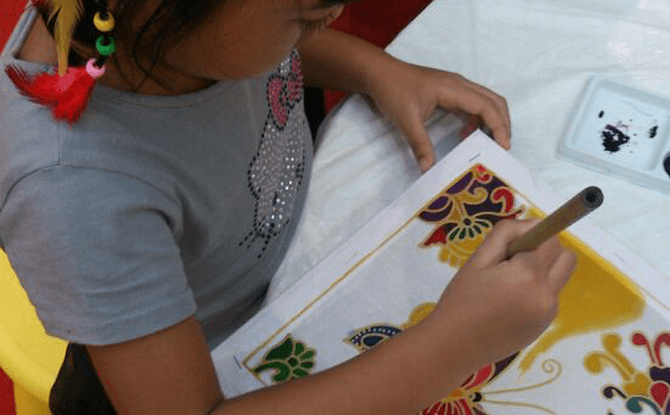 Kamal's Artshop – Mini Batik Painting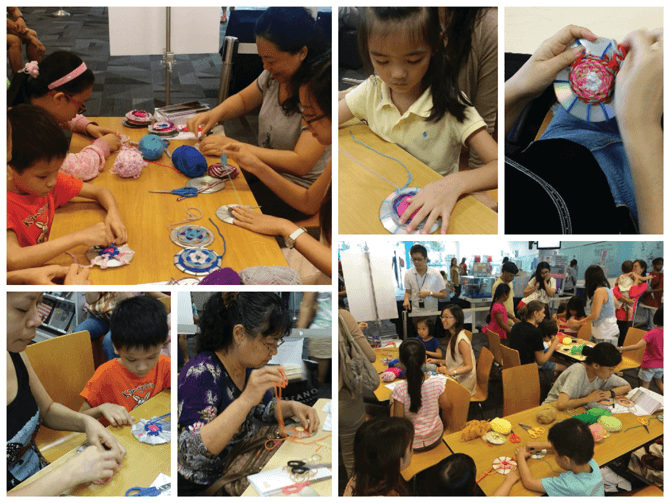 Singapore Contemporary Young Artists – Yarn Weaving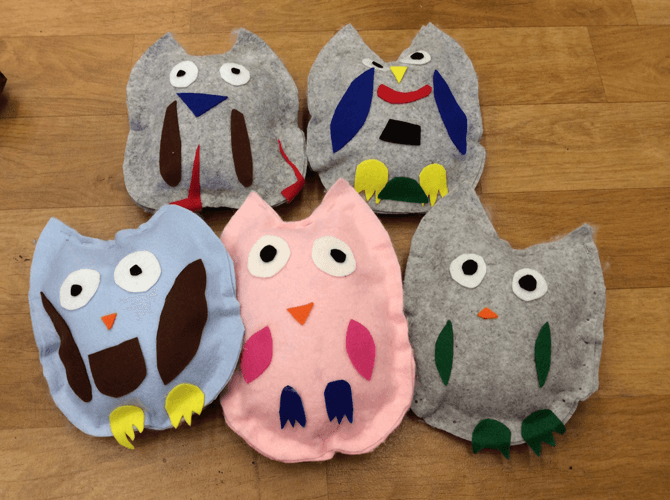 The Unwitting Learner – Make Your Own Plushies!
On display around the Goodman Arts Centre compound will be visual art installations. Admire 5QU1D, a sculpture made of recycled electronic parts and explore an interactive maze-like installation,Boundaries – Urban Spaces.
Over at the Gallery, view artwork by The Singapore Cartooning Institute, graphic novel artist Sonny Liew, cancer survivors from KK Women's and Children's Hospital, amongst others.
Expect many entertaining performances as well.
Watch artist Iskander Walen attempt to paint portrait of his eighteen-month old son in Live Painting of a Moving Infant (2 pm, Blk B). Catch the captivating kids from the Young People's Performing Arts Ensemble engage in a Cross Talk Performance (4 pm, Blk M). SA, a trio of musicians who blend traditional Chinese instruments with modern technology, will showcase their music at the Amphitheatre (4 pm). All these and more are lined up for Tanjong Goodman.

Cross Talk Performance by Young People's Performing Arts Ensemble
More Family Activities Lined Up
Other family-friendly activities designed to keep the kids entertained include a bouncy castle, bubble soccer and a human Snakes-and-Ladders game.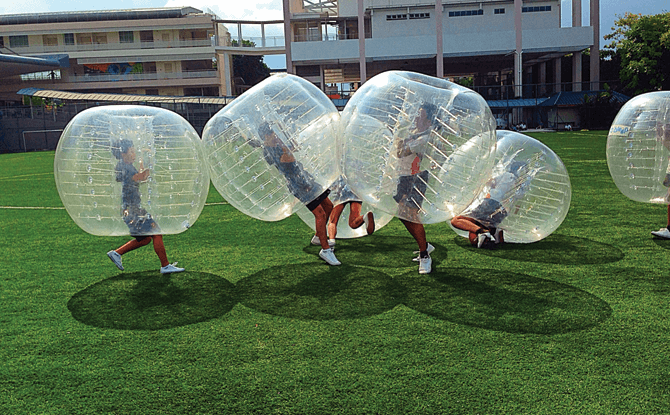 Bubble Soccer
Starting from 2pm, the programme at Tanjong Goodman stretches on into the evening with live performances by artists such as Jack and Rai and Sarah Cheng-De Winne. The annual Pottery Bazaar takes place from 5 pm onwards and food will be available from restaurants La Barca and Café Melba.
To experience an artsy day out as a family, mark your calendars for Saturday, 24 Jan 2015 and pay a visit to Tanjong Goodman, the 4th Goodman Arts Centre Open House.
Download our guide to the workshops and demonstrations taking place at Tanjong Goodman. Information is accurate as of time of publication.
TANJONG GOODMAN
24 January 2015, Saturday
2 pm to 10 pm
Goodman Arts Centre
90 Goodman Road
Singapore 439053
Visit the event's Facebook page