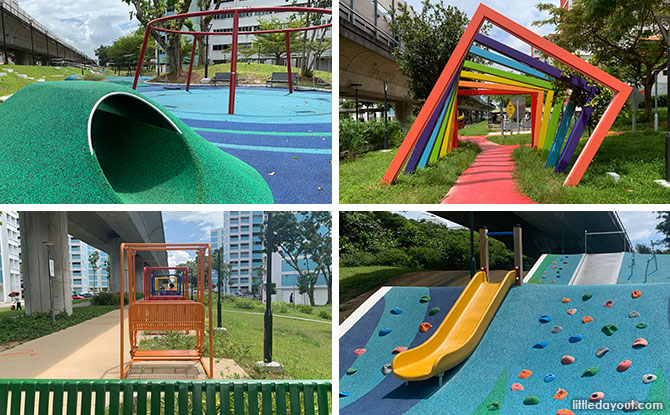 The path running from Tampines MRT Station to the Pan-Island Expressway, under the MRT tracks, is a popular thoroughfare for pedestrians and cyclists. The linear park has recently received been enhanced with several new zones, making it more welcoming to residents and those passing by.
The linear park is part of the Tampines Park Connector network. At one end is Tampines Avenue 4. It then runs southwards, passing through Tampines Avenue 2, and ends at the Pan Island Expressway. Those who wish to make their way on to Simei can do so using a pedestrian bridge over the expressway.
---
Zones at the Enhanced Tampines Linear Park Connector under the MRT Viaduct
Here's a look at what you can expect along the Tampines linear park, starting from Tampines Avenue 4 to the PIE.
Bike Maze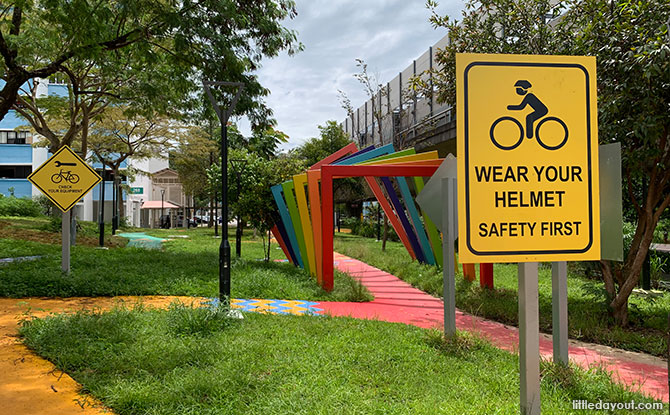 ---
-- Story continues below --
The Bike Maze is a colourful little garden that kids can navigate around on their bikes. Its most distinctive feature is a set of colourful frames that form a tunnel for kids to cycle through. There are also mini obstacles like humps for them to manoeuvre through. Find out more about the Bike Maze.
---
The Garden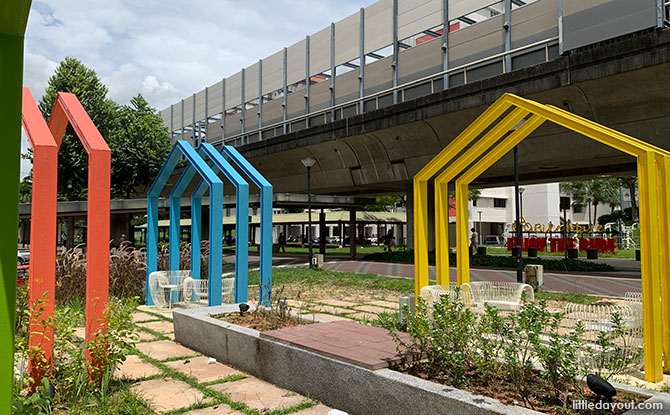 Just opposite from the Bike Maze is a The Garden. Similarly colourful structures frame white wire mesh seats, acting as a spot for neighbourly conversations or just to take in the sight of the flowers in The Garden.
---
Mounds Playground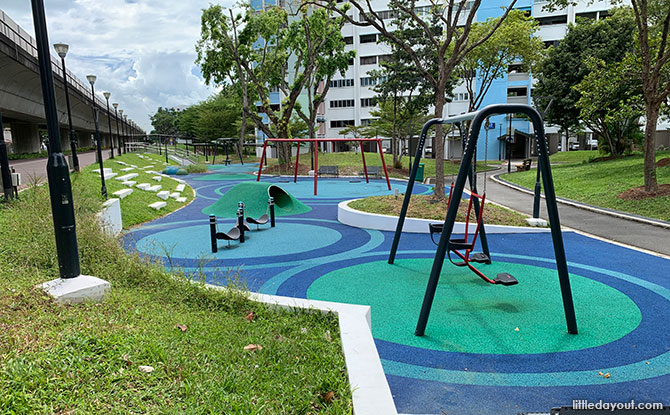 Anyone who has been bemoaning a lack of swings will be happy when they pay a visit to the Mounds Playground. There are different types of swings here, including a five-sided swing structure. Kids can also bounce away at the trampolines embedded into the ground.
---
The Plains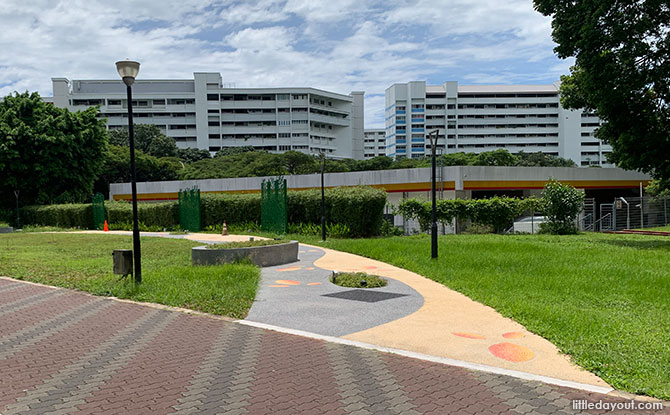 This is a new lawn, located just beside the Shell petrol station along Tampines Avenue 2.
---
The Stream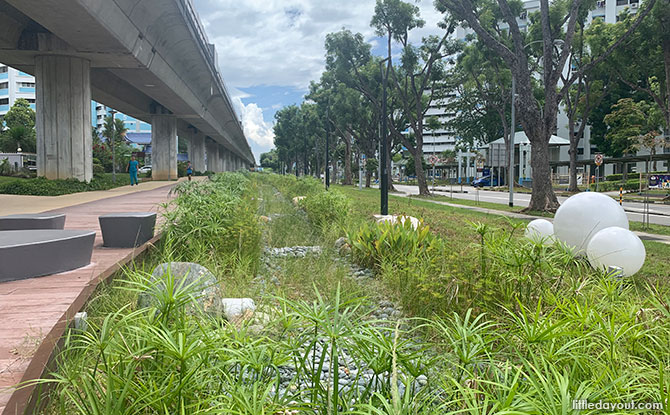 South of Tampines Avenue 2 is a new boardwalk area. Beside is a bioswale which acts as a natural filtration system for rainwater while beautifying the landscape.
---
Under the Tree (Colourful Swings)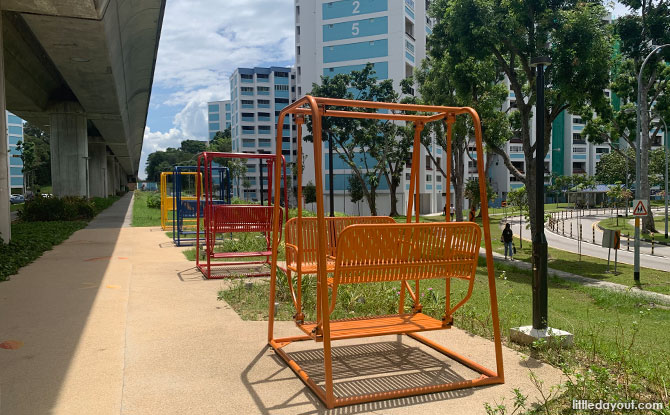 A collection five colourful garden swings provide a nice spot to enjoy the breeze while swaying back and forth.
---
Adventure Play Area & Fitness Corner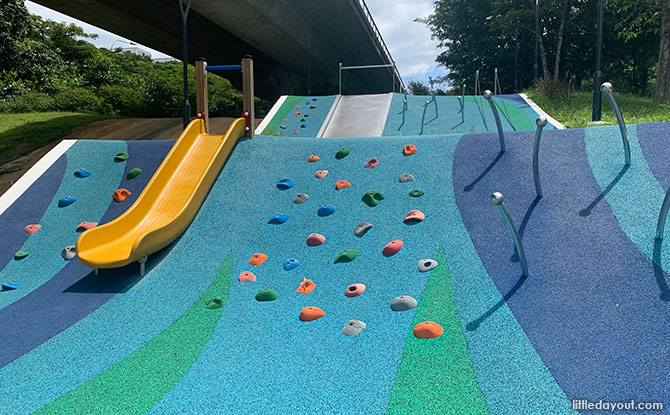 Marking the southern end of linear park is a children's Adventure Play Area, set into the terraced slope where kids can scramble their way up using the various handholds before sliding back down.
Next to it is a fitness corner with equipment for different ages to make use of.