It's a past, present and future affair at Changi Airport's T3 Underground Carnival, taking place from 4 November 2022 to 2 April 2023.
The Changi Airport T3 Underground Carnival features over 30 rides, game booths and photo spots so that heading to the airport can feel like a crazy carnival, but in a good way.
There are three distinct areas at the T3 Underground Carnival. These are themed Past, Present and Future.
---
What to Expect at the T3 Underground Carnival at Changi Airport
The Great World
---
-- Story continues below --
Old school vibes are what Changi Airport is going for at The Great World. Inspired by the Tua Seh Kai Great World Amusement Park, The Great World offers old school carnival games and rides.
There is also a heritage photo zone and a mama shop that sells nostalgic snacks.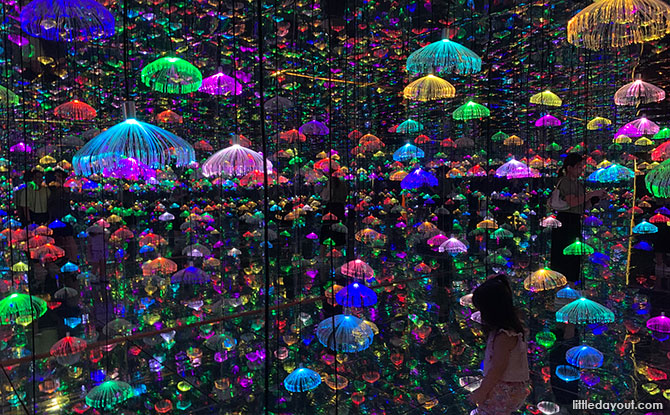 One cool spot at The Great World is the World of Jellyfish, an installation where you can snap a photo with luminescent floating sea jellies.
The Great World is located at Terminal 3, Basement 2, Carpark 3A.
---
The Modern World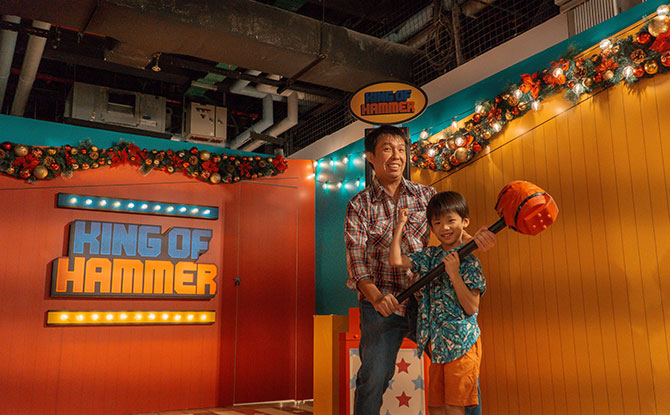 The next carnival spot at the Changi Airport carnival will bring you back to the present day. You can test your skill and luck with game booths like the Ball the Clown game and King of the Hammer booth.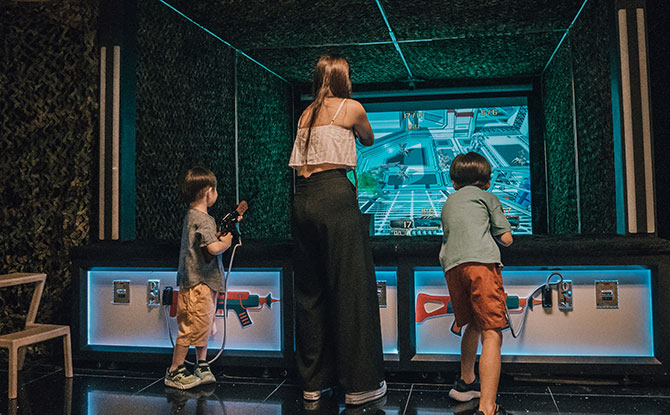 Or try a 3D shooting gallery.
The Modern World is located at Terminal 3, Basement 2, Opposite Kopitiam
---
The Future World
The last zone of the T3 Underground Carnival is The Future World. Here, the word CARnival becomes all the more real with two car activities. There's the Wonder Wheel bumper car attraction and, from 10 November 2022 onwards, Dino Kart 3.0, which now features disco lights and sounds.
The Future World is located at Terminal 3, Basement 3, South and Carpark 3A.
---
Dino Kart 3.0 at Changi Airport T3 Underground Carnival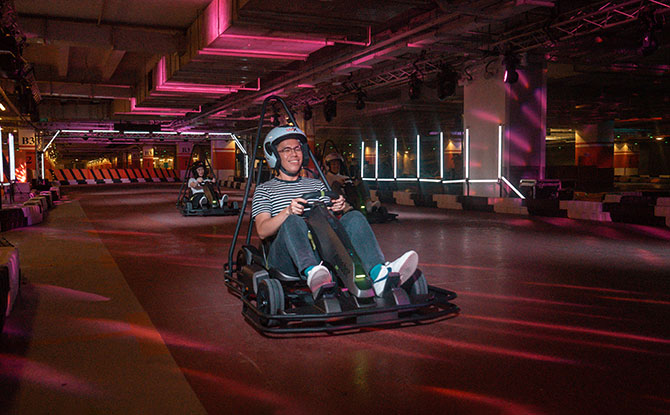 Some things to take note about Dino Kart at The Future World. It will open from Monday to Thursday, 2 pm to 10 am, Friday to Sunday, 2 pm to 11 pm.
Participants must be at least 13 years old as of the race date and covered shoes must be worn at all time.
Prices start from $28 for direct purchases, and from $23 for Spend & Purchase.
---
How to Take Play the Carnival Games at Terminal 3
While entry to the carnival areas is free, carnival credits are required for all rides, games and snacks.
Carnival credits can be purchased via the iChangi app or with a physical carnival card at the carnival ticketing booths. There is a total of 3 ticketing booths, one at each carnival zone.
Free carnival credits that are obtained via Spend & Redeem will expire after 7 days from the receipt date.
More details can be found here.
You can also read about the Avatar-themed activities taking place at Changi Airport.