With the strong recovery of passenger traffic, Changi Airport has welcomed new brands across its terminals ahead of the peak year-end travel season.
---
All Shops at Changi Airport Terminal 1 & 3 are Open
All the shops in the public areas of Terminal 1 and Terminal 3 are now open.
New brands have also come on board at Terminal 3. These include Sushi Deli, an outlet that offers takeaway Japanese bentos and sushi at affordable prices, as well as Superfood Kitchen, a nutrition-focused takeout concept featuring homemade protein and grain bowls and burritos at wallet-friendly prices.
Soon to open dining outlets include Nam Nam, a brand under the Les Amis umbrella, that serves Vietnamese food such as pho and banh mi. It will begin operations later this month.
---
-- Story continues below --
In mid-December, At T3 Basement 2, a new F&B outlet offering dual concepts of fusion Peranakan cuisine and artisanal ice-cream – Noyah La Maison & Zero Degree – will also commence operations.
---
Terminal 4
Various F&B and retail outlets have reopened at Terminal 4 since 13 September. One outlet to look out for is Japanese restaurant Aji Ichi, which is slated to start operations in January 2023.
---
Shops & Restaurants at Terminal 2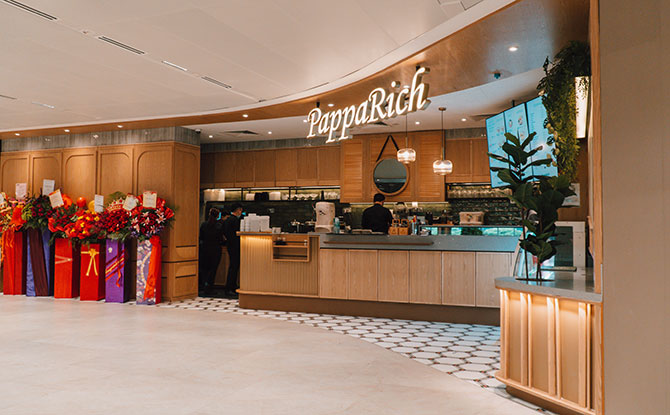 The southern end of Terminal 2 reopened for departures on 11 October 2022. Since then, Malaysian restaurant PappaRich has opened on the third level. The restaurant serves nasi lemak, Kuala Lumpur Hokkien Mee, Penang Char Kway Teow, and its own Hainan Bread.
Other restaurants at Terminal 2 include GO Noodle House, a casual eatery known for its superior fish bone broth.
Chutney Mary has also reopened an outlet at Terminal 2.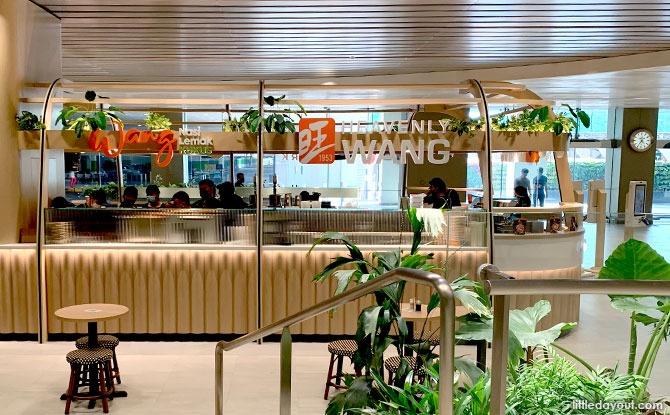 Other familiar names that have opened at Terminal 2 include Heavenly Wang (on Level 1, close to where McDonald's used to be located) and Starbucks (on Level 2, back at its previous location close to the car park exit).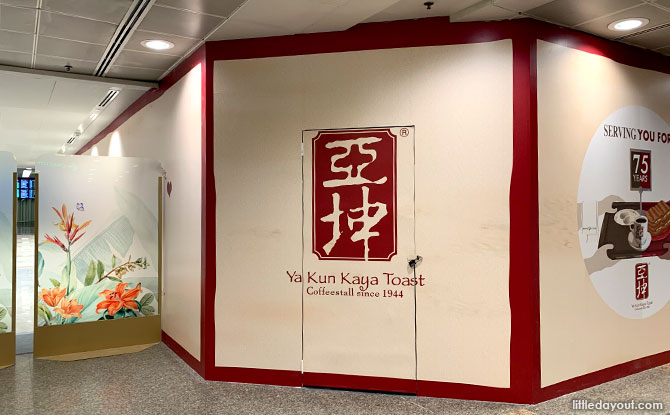 In the future, the northern end of Terminal 2 will also be home to outlets like Jinjja Chicken and Ya Kun.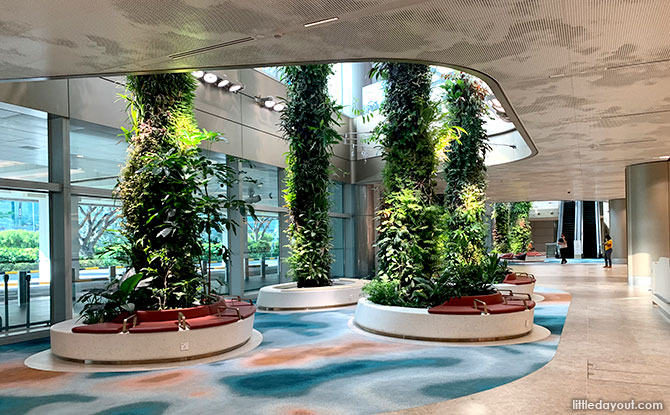 You can also take a walk around Terminal 2 to view some of its refreshed decor.
Ms Phau Hui Hoon, Changi Airport Group's (CAG) General Manager for Landside Concessions, said, "Since the easing of Covid-19 measures in April, landside sales at T1 and T3 have rebounded strongly in line with passenger traffic recovery. The majority of the F&B outlets are now performing at pre-pandemic levels. With the increase in footfall alongside the opening of the revamped Terminal 2 and Terminal 4, we have made use of the opportunity to refresh the tenant mix and provide visitors with a rejuvenated dining and shopping experience. The new leases also reflect the confidence that brands and retailers have in the recovery of the Changi air hub."