The Sungei Api Api Park runs along the west side of the Api Api River, providing a route for pedestrians and cyclists to reach Pasir Ris Park.
Not far from the Pasir Ris Elias Community Club, Sungei Api Api Park is only around 700 metres long, providing a connection from Pasir Ris Drive 3 to Pasir Ris Park.
The shady linear park is sandwiched between the houses of Riverina Estate and the river.
The Api Api River gets its name from the Avicennia family of mangroves. In the past, there were kampong sited along the river. Village residents would make use of the mangrove trees for building materials and fish in the river.
The river once extended further inland but in the 1980s, the river was realigned and made into a canal. However, the stretch from Pasir Ris Drive 3 to Pasir Ris Park still remains.
---
Sungei Api Api Park, Playground and Fitness Area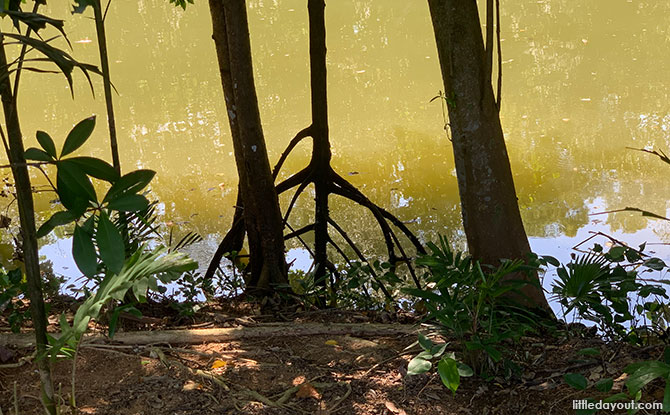 You can still spot mangrove trees along the banks of the river.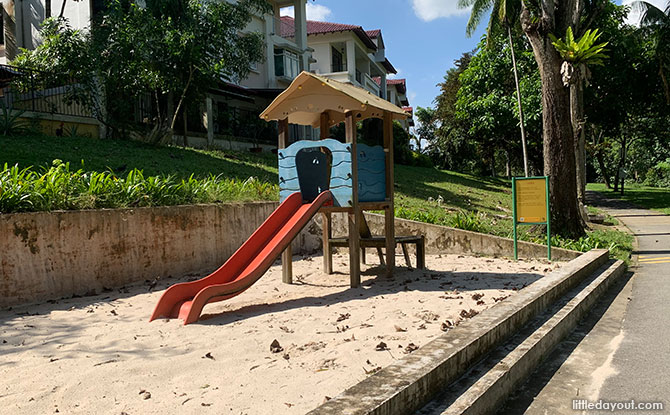 Along the Sungei Api Api Park, there is a small children's playground. Perhaps it was deliberately kept small, not only because of the limited space along the linear park but also because of the awesome and humongous Pasir Park Playground just several hundred metres away.
There is also a viewing platform and pavilion along the park.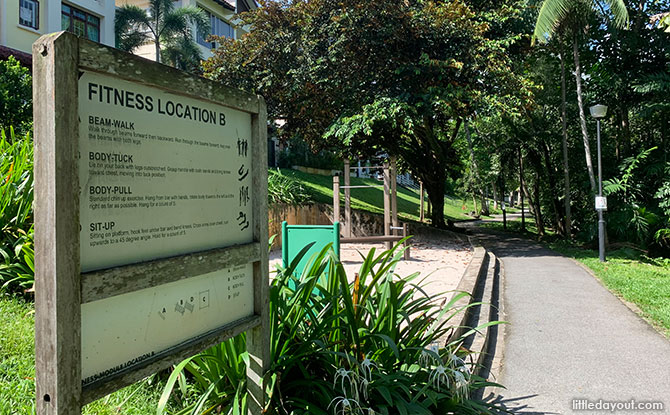 Another amenity along the park Api Api River park is an exercise area.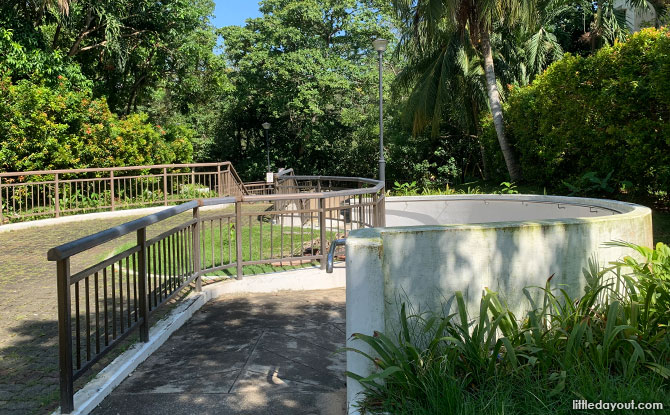 There is an entrance which leads from the Sungei Api Api Park into the Riverina Estate too.
---
Stories about Sungei Api Api Park
If visiting Sungei Api Api Park, do be alert as there have been cases of wild boars in the area and in November 2020, a woman was injured by one.
In June 2021, there was a report of a "supernatural" encounter by a lady who went jogging at night, with some claiming the place is haunted and should not be visited at night.