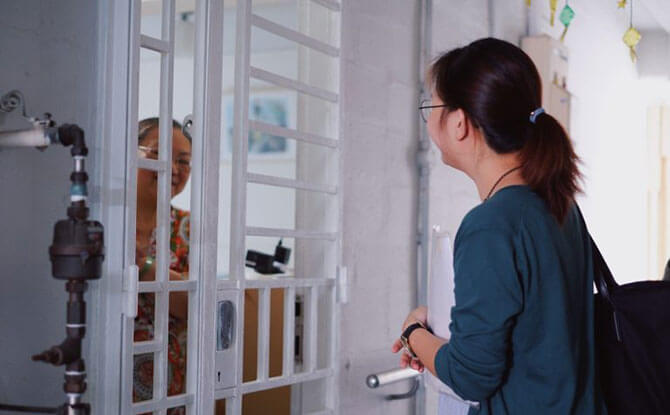 It's been a trying period, to say the least. COVID-19 has wreaked havoc on our lives and turned the basic freedom to head out to an impossibility, nearly. While it has affected a lot of our routines, livelihoods, outlook of life, we need to remain positive and count our blessings.
It has been much harder for many segments of society. In particular, social service organisations, voluntary welfare organisations and aid groups have seen a vast dip in donations and a huge reduction of volunteers. This has affected many households in need as well as the vulnerable and less privileged.
Without food and possibly income due to most being low wage workers, there are unmet basic needs which cannot be fulfilled given the panic buying and lack of donations. We reached out to some of the organisations who have shared needs of the community. Please lend a hand, or donate some goods in kind or cash if you feel burdened to help.
Please note that due to circuit breaker regulations, offices or collection points may be closed. Donors may wish to contact the relevant organisations DIRECTLY on ways to help, or drop off any donations after the circuit breaker period.
List of Beneficiaries and Groups You can Help Amidst COVID-19
South Central Community Family Centre
South Central CFC serves the community through various initiatives. Due to COVID-19, food donations have dwindled. They have called for donations from the public to drop them off at two collection points.
Who they serve: communities living in rental flats, low-income, vulnerable families
Needs: Donation of non perishable, dry goods or goods in kind, or NTUC vouchers
How: Drop goods off at Blk 5, Delta Ave, #01-09 or Blk 50, Hoy Fatt Road, #01-131
Contact: Hello@SCCFSC.org.sg or 6461 9200 for more details, or visit GoodWill@SCC's Facebook page
Engineering Good
South Central CFC has also collaborated with Engineering Good to fix old laptops for children who need them for Full Home Based Learning. While Engineering Good will refurbish and fix old laptops for those who can't afford them, South Central CFC will be distributing the laptops to parents, help parents set it up for SLS or Parent Gateway, complete the Microsoft Windows licensing.
11 April Update: Engineering Good will be supplying laptops directly to MOE for distribution in schools and ease the backlog at schools. If your child needs a laptop, please contact your school with the request. 
Who they serve: Underprivileged students
Needs: Old or spare laptops, accessories, laptop bags AND Volunteers
How: Delivery at 201 Henderson Road, fill it in this form first
Contact: More details here, Email contactus@engineeringgood.org
The Last Resort
As its name suggests, The Last Resort offers refuge for those in need. What may be a need that's met could be something some are lacking – a safe shelter. They are looking for a network fo innkeepers, with extra bed space, extra food at the dining table, are realtors or real estate investors.
Who they serve: The homeless, abandoned
Needs: space, a room and meals
How: Contact The Last Resort on their Facebook page here
Buy A Meal for Needy Elderly
Jason Cai, a known advocate has started a campaign to purchase meals for the needy elderly in rental estates. The needy elderly are amongst the worst hit among the beneficiaries as they are unable to hoard or buy food, which might mean more risk when heading out.
Who They Serve: Needy Elderly
Needs: Lunch and dinner to their doorstep, choices of congee, fried rice, chicken rice etc
How: Each meal costs $3, and the aim is to provide both lunch and dinner delivered. Either donate through this crowdfund link or this Facebook post with all payment details.
Homeless Hearts
Homeless Hearts finds safe places to stay for stranded Malaysian workers, domestic workers or anyone who have difficulty finding a roof over their heads.
Who They Serve: Homeless and rough sleepers
How: If you have news of stranded workers, click here. If you have seen a rough sleeper, click here. Or if you need help, seek help here.
Project Stable Staples X SG Bless
Project Stable Staples is a ground-up initiative in partnership with SG Bless. It hopes to aid large families in rental communities through COVID-related income loss. It is seeking donors to give fortnightly grocery vouchers for at least three months and beyond. It works with social service offices and community development councils to reach out to families in need.
Who They Serve: Families in rental communities
How: Contribute cash which will be used to purchase Fairprice vouchers or gift your time to engage the families
Contact: Check details in the website here.
Child at Street 11
Child at Street 11 is a registered charity running a pre-school that helps the young from under-resourced families. Quality pre-school education is provided for the children, who do not have access to a supportive and caring learning environment. Due to COVID-19, low-income parents are unable to pay their childcare fees and funds from corporate donors have been drastically reduced. Hence, Child at Street 11 needs donations to reopen the centre.
Who They Serve: Underprivileged pre-school children
Needs: A 20  dollar donation helps to buy eight loaves of wholemeal bread, while a $50 donation helps to buy two sets of school uniforms. $100 buys two weeks' supply of art materials.
How: Head to giving.sg to make your donations here. For more information, contact child@street11.org.sg As Child at Street 11 is a registered charity, it can issue tax-exempt receipts for amounts donated.
Supporting Migrant Friends
The news of the wide COVID-19 spread amongst migrant communities is disconcerting and perhaps highlights how prejudice has resulted in less-than-ideal living conditions. With little space, poor diets, the migrant workers are extremely vulnerable to viruses like COVID-19.
Who: Migrant workers, particularly those in dormitories
Examples of Organisations: HOME: Humanitarian Organisation for Migration Economics, Transient Workers Count Too – TWC2, HealthServe, Geylang Adventures, Singapore Migrant Friends, Project Chulia Street
Urgent needs: Refer to this spreadsheet to see how you can help the various organisations, such as supplying of basic toiletries, packing care packages, creating online learning modules, supplying cleaning supplies and providing financial support.
Project Love Lunch
Project Love Lunch has been active in the Northern part of Singapore by distributing lunches, groceries and even gifts during festive seasons.
Who They Serve: Families with children, elderly living in rental flats in Yishun
Needs: Donate grocery packs, look for appeals on the Project Love Lunch Facebook page https://www.facebook.com/ProjectLoveLunch
How: Send a message to Priscilla from Project Love Lunch at the Facebook page directly
Donate Blood via Singapore Red Cross
Blood banks are low in supplies especially for blood types AB-, AB+ and A+. Donors are encouraged to donate blood given the plummeting supplies. Singapore needs a stable and sustainable blood supply running, especially amidst a pandemic.
Needs: Blood donors with AB-, AB+ and A+ blood types
How: Check where to donate blood here as well as donation drives around the island.
https://www.redcross.sg/give-blood/where-to-donate-today.html
Other Causes
Check out Home Bound Helpers SG Facebook group, which gathers people who want to help out vulnerable communities during the pandemic. Join the group here.
Use Aidhub which connects those with resources with those who can offer them, by listing initiatives to redistribute items, services, money and opportunities across Singapore. Categories include low-income households, elderly, domestic violence.
Support our Local F&B Social Enterprises
Given the economic slowdown, food and beverage services hiring PwDs (Persons with Disabilities), Persons with special needs, disadvantaged persons have experienced declining business. As they lack the marketing capabilities of most other F&B setups and focuses on employing and training differently-abled staff, the crisis places them at an even bigger disadvantage.
This is an updated collated list of Singapore's F&B social enterprises that are offering their services during the circuit-breaker situation. Some F&B places may have reduced their manpower during this situation, so please be kind and understanding. We have also included F&B SEs that have temporarily suspended their services for this period, and hope that you will patronize them when the situation stabilizes.
Cafes offering food and/or coffee
1. Ashraf's Cafe (168 Changi Road)
2. Bettr Barista (Retail Bars at Plaza Singapura, Ministry of Social & Family Development, Khoo Teck Puat Hospital, Roastery & online store (BettrCoffee.com) will remain open. Academy & retail bar at Eu Yan Sang HQ closed.)
3. Bizlink F&B (10 Buangkok View) *Takeaway available from 7am-4pm
4. Crossings Cafe (55 Waterloo Street) *Takeaways available.
5. Foreword Coffee Roasters (Temasek Shophouse & Civil Service College closed. CHI – Centre for Healthcare Innovation to remain open. Online purchases available. Rolling out coffee deliveries)
6. Lina's Cafe (7 Jalan Pisang) *Takeaways & deliveries available.
7. Metta Cafe (32 Simei Street 1) *Takeaways available & delivery via Grabfood and FoodPanda
8. My Nonna's (SUTD) * Takeaways available & delivery via Grabfood.
9. Professor Brawn Cafe (Autism Resource Centre Singapore / Pathlight School & Enabling Village) *Takeaways available.
10. Seeds Cafe by Rainbow Centre, Singapore *Takeaways available & delivery via Grabfood & Foodpanda
11. The Caffeine Experience- a Social Enterprise *Order online for pickup or delivery. https://bit.ly/2UQAnp3
12. The Social Space (333 Kreta Ayer Rd & Marina One) *Takeaways available. Visit www.thesocialspace.co for menu. Working on delivery options.
Food Court
1. Dignity Kitchen (267 Serangoon Ave 3) *Takeaways available at Food court. Donors can sponsor bento meals for elderly at $6 per meal onwards.
Restaurants
1. Bliss Restaurant (Operating Tribe Restaurant) *Delivery available via: https://blissrestaurant.com.sg/ & www.tribe.com.sg
2. Food For Thought (National Museum of Singapore) – In support of Living Water International & Food Bank & various causes *To be updated
3. Pope Jai Thai (Scape) *Takeaways available & delivery via: www.PopeJai.com/delivery
4. Soul Food Enterprise Pte Ltd (Enabling Village) *Open for takeaway from 13 April. Check their FB page for menu.
Order your bakes here!
1. Crunchy Teeth *Deliveries available
2. Flour Power *Deliveries available
3. Metta Cafe *Takeaways & deliveries available
4. The Ugly Cake Shop – Feeding hungry kids in Timor-Leste *Deliveries available
Together We Can, Helping One Another Through the Storms
These are tumultuous times and we are all riding through the storms together. Let us look out for those in need and lend a helping hand. At the end of it all, we will emerge stronger as a society. Please share our article with others and send us a message or email hello@littledayout.com if you would like to list more causes. Meanwhile, stay home, stay safe, stay together!