Srisun Express would be a familiar name to those who enjoy a hearty supper with good company. Serving delicious north and south Indian dishes, as well as offering island-wide delivery 24/7, it's a great bet to satisfying hunger pangs anytime and anywhere.
Impossible Menu: Murtabak, Rogan Josh and Taco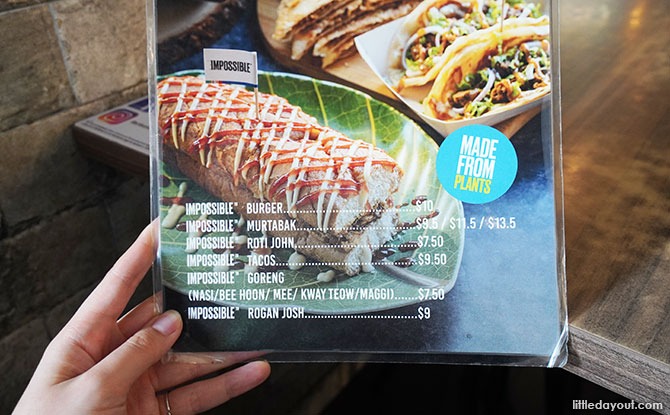 One of the newer additions to the Srisun Express menu this year is the Impossible menu. These feature Impossible versions of favourite Indian dishes such as Murtabak, Roti John and Rogan Josh. We sampled a few of these delicious plant-based takes.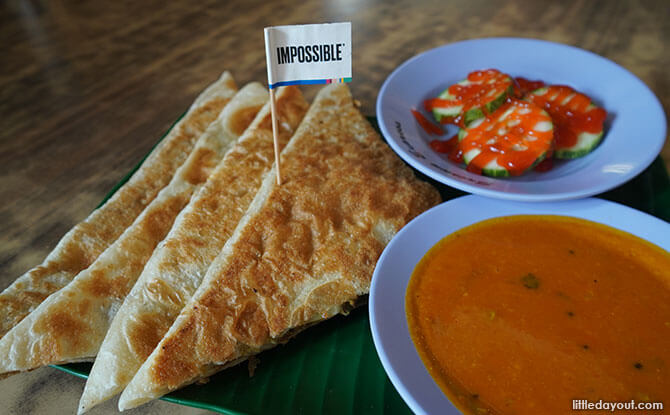 If you have yet to try Impossible, the dish to convince you would be the Impossible Murtabak. It tasted almost identical to a regular murtabak, with the meat having lots of flavour and not being too dry or oily.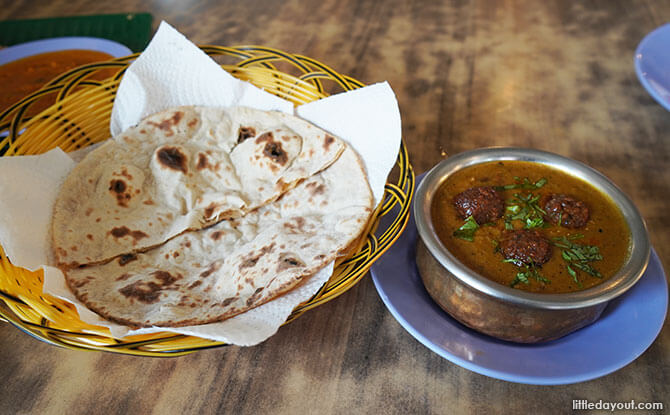 The other dish that we enjoyed was the Impossible Rogan Josh. This curried meat dish is typically made with lamb or mutton. In the plant-based Impossible Rogan Josh, we were quite impressed by the generous serving of meat that came in single-serve portion. The thick gravy was perfect with naan and had a wonderful earthy spiced flavour – definitely comfort food.
The other Impossible dish that we were intrigued by was the Impossible Taco. Although the taco is associated with Mexican cuisine, Srisun Express has put its own twist on it by swapping out the crunchy taco shell with a very crispy prata shell instead.
The Impossible Taco made use of housemade aioli on the base, tomatoes, lettuce, onions, impossible meat and drizzled with housemade mango chutney. We were pleasantly surprised by how flavorful this dish was and especially liked how the sweet mango chutney paired with the peppery Impossible meat.
More Options at Srisun Express
The Impossible options are great for diners who don't want to give up a meaty taste whilst having a plant-based option. However, for those following a vegan diet you don't have to miss out on other dishes at Srisun Express either as you can also request dishes to be made without eggs or cheese. Some items on the menu that are already suited for vegans are the thosais and veggie delights like the Bindhi Fry or Kadai Vegetables.
We ended off our tasting with a signature dessert, the Honeymoon Dessert, an egg crepe with banana, chocolate and condensed milk. Although it was an ultra-sweet combination of ingredients, it was still enjoyable but we recommend sharing it for maximum satisfaction.
To try these dishes at the comfort of your own home or to find out the SriSun Express outlet closest to you, you can visit its website.
Media invite.