When we heard that local gourmet burger brand Omakase is offering an Omakase Impossible Burger, we had to taste it for ourselves. After all, when it comes to meatless patties, the next question is usually, "So does it taste like real meat?"
However, according to Omakase Burger, this customised patty promises the umami flavor in each bite. Available exclusively at the Omakase at Picnic Food Park, located at level 3 of Wisma Atria, diners can choose from either the Omakase X Impossible Burger or the premium version, which features a truffle cream sauce.
Other items include the Impossible Chilli Cheese Fries, as well as the Impossible Salad, a full vegan option.
Where the Beef?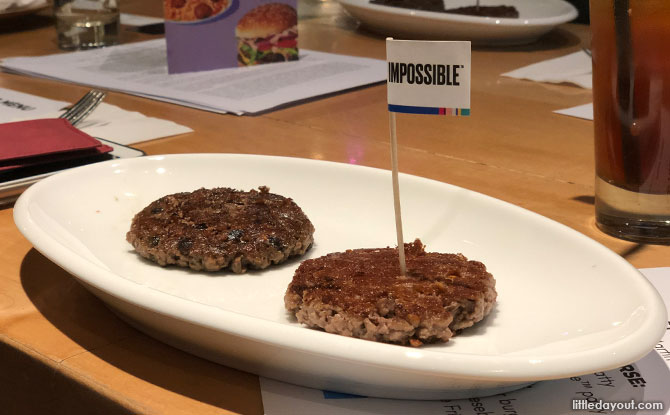 As the Omakase x Impossible Burger patty for tasting was served, our immediate reaction was to look for discrepancies to see if we could tell that it wasn't' "real meat". It required a long and hard look to see that the patty had a slight "crispy crust" at the top, which we were told was the result of the signature "smashed burger" cooking style, where the patty is pressed against a grill to produce a flatter, caramelised crust on the exterior.
---
-- Story continues below --
The outer colour of the patty was the colour of a well-prepared steak, and on cutting into it, the inside looked almost "medium rare" – impossible, we thought.
If you think that such a realistic patty means that it's pumped with additives and colouring, we're glad to tell you otherwise.
The Impossible patty contains no nasty artificial food colouring, no animal hormones and consists of plant-based ingredients.
Omakase Impossible Burger Taste Test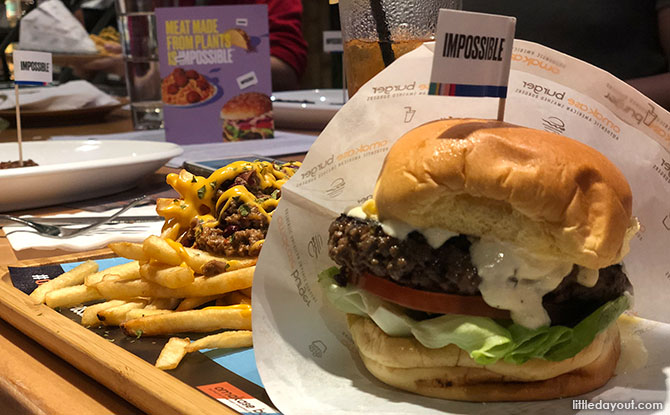 The taste test? The texture was definitely different from the "chewiness" of a piece of steak but the promise of "umami" flavour was delivered as we sank our teeth into the patty.
For those who want to try the truffle version of the Omakase Impossible Burger, be warned that the sauce is really generous, so be prepared to get messy!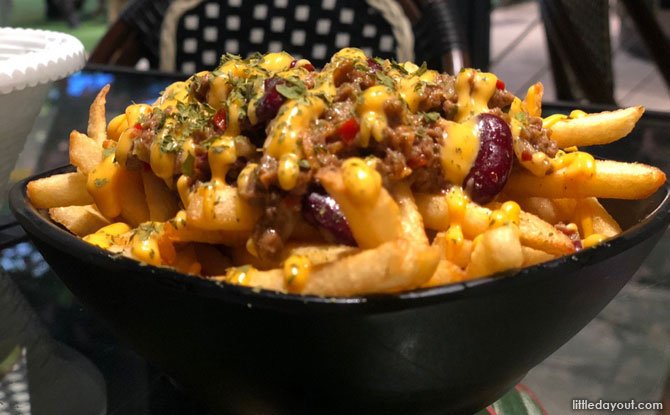 The winning dish for us was the Impossible Chilli Cheese Fries. This was one dish that we honestly would not be able to tell the difference between an actual minced beef to a minced Impossible patty.
Actual meat or not, it was a real good plate of loaded fries, with the ratio of sauce being just nice – coating the fries without causing it to get soggy. (And with the plant-based patty? It's basically a salad. #Health)
The final question being: Will this experience cause us to give up meat altogether?
Well, until they come up with Impossible Sashimi, we'll have to politely decline, but this won't be the last time we're going to be happily switching our meaty double cheeseburger for an Omakase x Impossible Burger.
It's an experience worth trying for sure.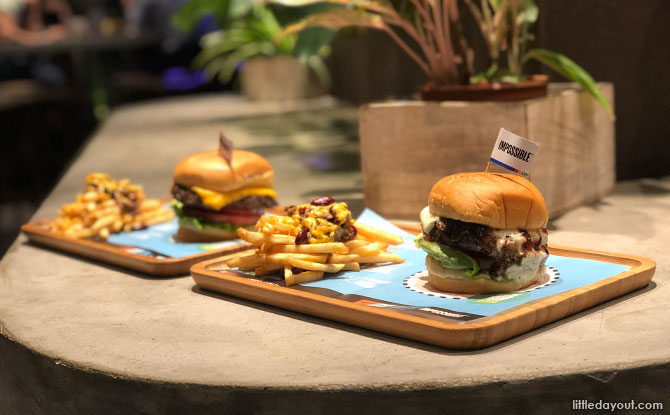 The Omakase X Impossible Burger retails as a set with the choice of a premium side or drink at $22.90, or with a choice of premium side and premium drink at $24.40.
Media Invite