Since opening in late 2016, Picnic Food Park at Wisma Atria has been providing diners with an indoor-outdoor themed dining experience. The family-friendly food hall offers a variety of food choices, from Japanese to Italian.
Picnic at Wisma Atria is decorated to look like an outdoor park. There are three dining areas to choose from.
Dining Areas at Picnic Food Park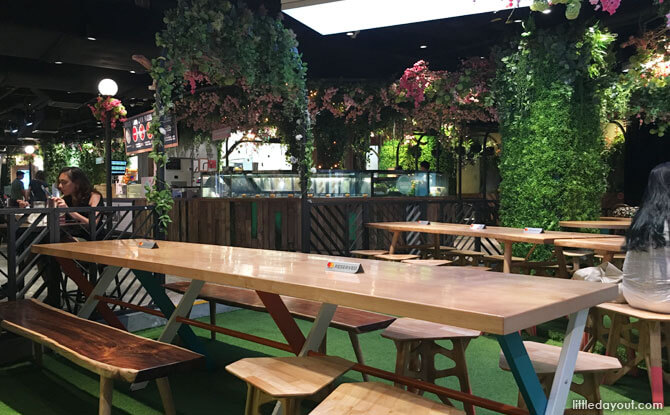 The Flower Garden is you can dine under lush greenery. The Picnic Stage Lawn is an indoor area that has been landscaped to look like a park, complete with flowering trees. The Beer Garden area, located close to the Coffee & Cocktails Bar, has tables and seats made from wood salvaged from a colonial bungalow.
Food at Picnic at Wisma Atria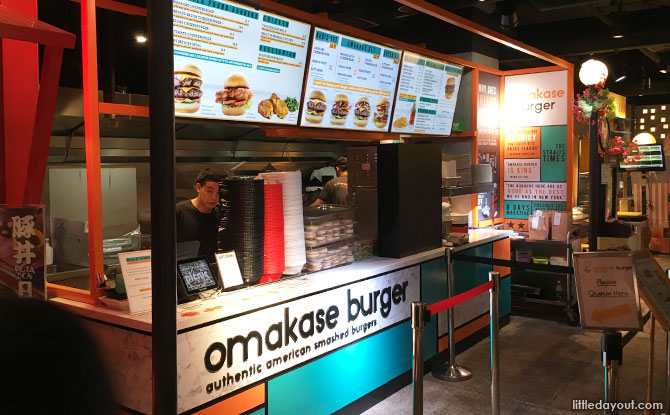 Food at the Picnic Food Park can be found in a section that has been fashioned to look like a convoy of food trucks parked in a J-shaped pattern.
---
-- Story continues below --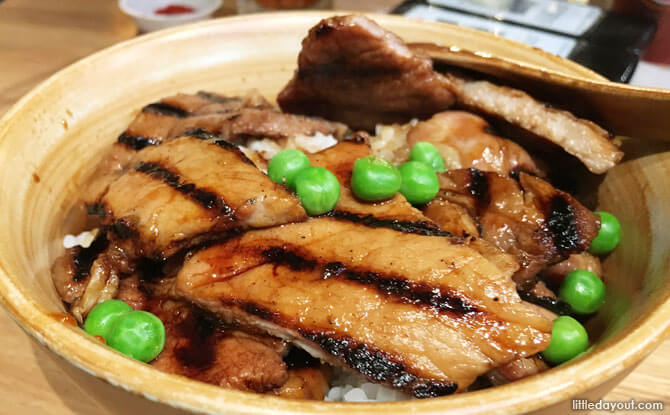 Choices include Japanese Buta Don (or grilled pork on rice), rosti, Mexican, Italian and Taiwanese.
Omakase Burger, the American smash burger previously found at The Grandstand, is now only found at the Picnic Food Park. In fact, the Picnic Food Park is the venture of Cheng Hsin Yao, founder of the Omakase Burger.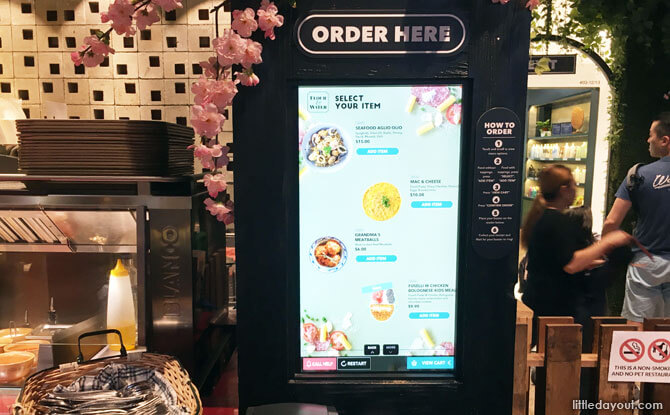 As you enter Picnic at Wisma Atria, you will be handed a beeper. To order food, head over the food stall of your choosing, place the beeper on a reader and place your order on the screen. After the order has been submitted, head back to your table and wait for the beeper to buzz before returning to collect your food.
Prices for a meal cost approximately upwards of $10.
Hang Out at the Park
The Picnic Food Park is an inviting spot for diners to hang out.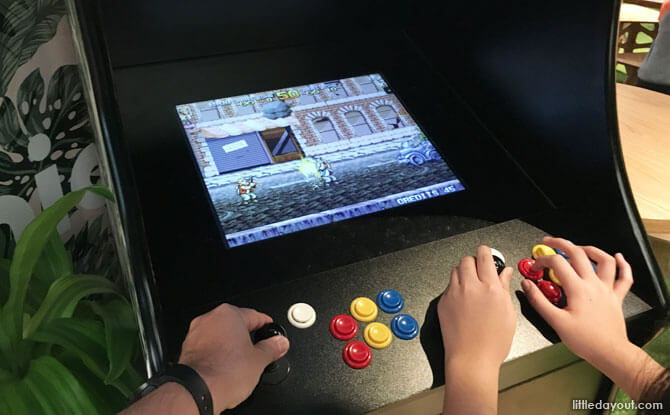 On weekends, cartoons for kids get screened. There is also a foosball table as well as two video arcade game consoles which are free for diners to use.
If you are looking for unique place to grab a bite around Orchard Road and would like somewhere to chill, check out Picnic Food Park at Wisma Atria.
Picnic Singapore Urban Food Park
Address: 435 Orchard Road, #03-15 Wisma Atria, 238877
Website