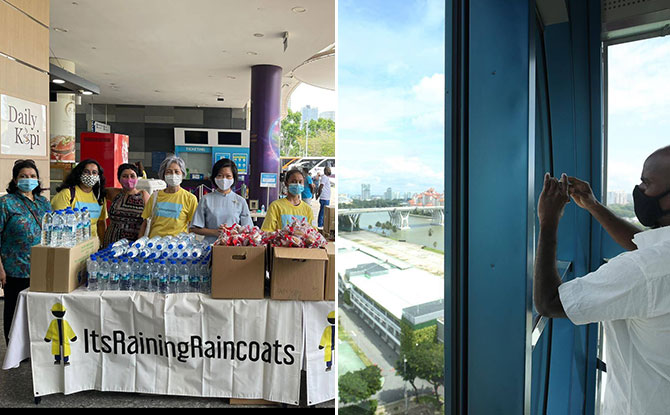 Still not sure what to do with your SingapoRediscovers Vouchers? Ground-up civil society group It's Raining Raincoats has teamed up with Singapore Flyer and Klook to make it possible to donate your SingapoRediscovers Vouchers to allow migrant workers to visit the Flyer.
In a social media post by It's Raining Raincoats, it was revealed that the idea came about when volunteer Jocelyn Lim thought of getting the public to donate their SingapoRediscovers Vouchers to allowing migrant workers in Singapore visit the attraction. What seemed like a longshot idea came into fruition with the help of various parties, and the generosity of the public, and brought around 620 migrant workers for a tour of the Singapore Flyer on Sunday, 31 January 2021.
According to It's Raining Raincoats, it has the support the Singapore Tourism Board and Ministry of Manpower for this activity.
Arrangements for the visits include buses to pick and drop the migrant workers from and to their dormitories and the Singapore Flyer. The rides are run exclusively for the migrant workers.
---
Donating SingapoRediscovers Vouchers to Allow Migrant Workers to Visit Singapore Flyer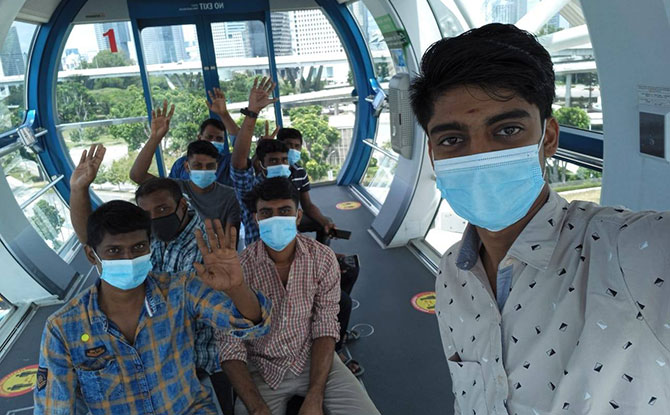 The Singapore Flyer tickets cost $35 each. Each ticket sponsors one migrant worker a 30-minute tour of the Time Capsule at the Singapore Flyer followed by a 30-minute ride on the gigantic Ferris wheel.
This initiative is still ongoing and additional details can be found at here.
The Klook link for this special It's Raining Raincoats initiative can be found here.