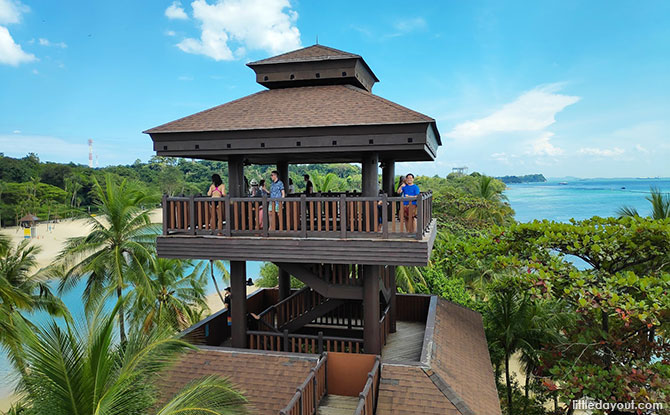 From Palawan Beach, Sentosa, cross a swinging suspension bridge to reach the Southernmost Point of Continental Asia. You can also climb up one of the two towers on this little islet to get a better view of the surrounds.
Sentosa Island in Singapore is definitely worth a stop. The Southernmost Point of Continental Asia is located here, and there's plenty to see and do on the rest of the island.
---
Southernmost Point Of Continental Asia
One of the things to do on Sentosa Island is visit the Southernmost Point of Continental Asia. This landmark is a great place to take photos and enjoy the views. You can also visit the nearby beach, which includes some remaining machine gun pill boxes.
However, do note that this is not really the Southernmost point of continental Asia. There is still more of Sentosa further south. However, that is within the Sentosa Cove residential area.
Sentosa Island is also home to many other attractions, including beaches, the Hydrodash water park, restaurants, and shops. There's something for everyone on this small island, making it a great destination for a family vacation or a romantic getaway.
If you're looking for a unique place to visit in Asia, be sure to add Sentosa Island to your list. With its interesting history, beautiful views, and variety of things to do, it's a great destination for travelers of all ages.