From a distance, it looks as if a majestic whale is breaching the surface under the shadow of the ArtScience Museum. However, upon closer inspection, the reality is much less awe-inspiring – the sculpture, entitled Skyscraper (The Bruges Whale), is made out of discarded pieces of plastic.
Origins of Skyscraper (The Bruges Whale)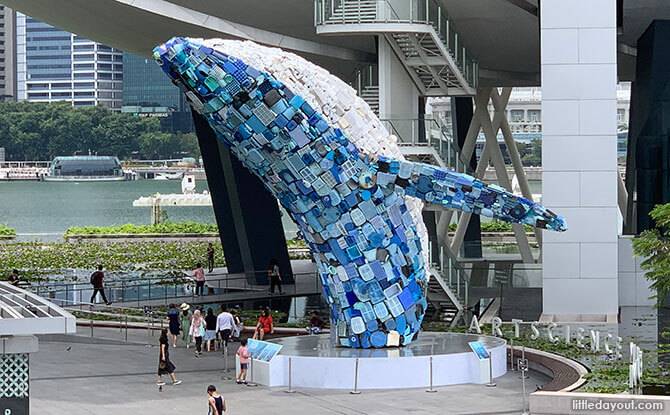 Skyscraper (The Bruges Whale) was originally conceptualised for the 2018 Bruges Triennial in the city of Bruges, Belgium. Created by STUDIOKCA, the almost four storey tall whale is made out of five tons of plastic waste that had been pulled out of the Pacific Ocean near Hawaii.
It is a reminder of the estimated 150,000,000 tons of plastic waste that is still left in the oceans – a consequence of plastic pollution.
What kind of plastic waste? Step closer to Skyscraper (The Bruges Whale) to find out.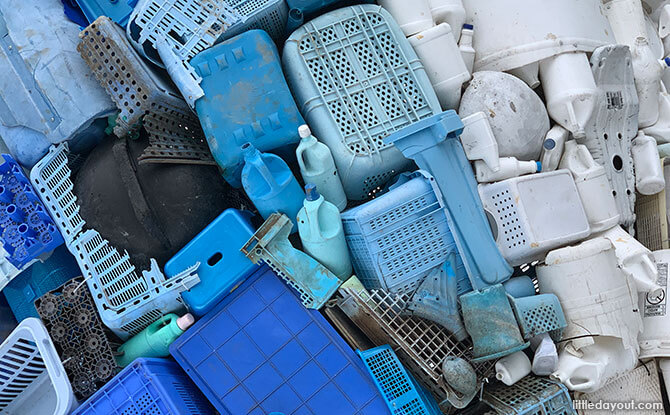 The steel and aluminium frame installation is covered with a "skin" of crates, bottles and other assorted plastic items.
Consciousness about Plastic Pollution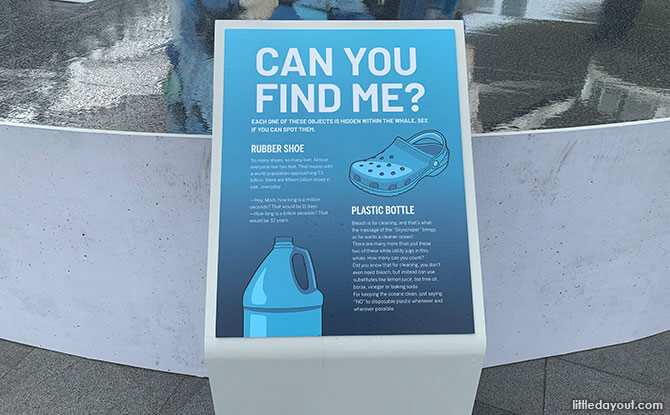 Information panels set around Skyscraper (The Bruges Whale) highlight some of the items and even challenges the visitor to locate them within the sculpture.
"Skyscraper is a physical example of why we need to change how we use and dispose of plastic in the world today," said Lesley Chang, Principal, STUDIOKCA.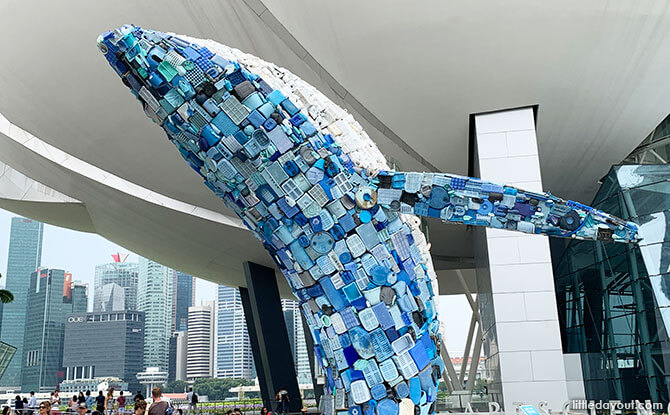 The art installation is in Singapore as part of its Asia Tour organised by Ocean Recovery Alliance.