The Singapore Zoo and SPCA are collaborating to bring "Furever Yours", a new pilot programme to shine the spotlight on shelter dogs. The programme aims to find forever homes for adoptable dogs which have been at the SPCA shelter for some time. As part of the collaboration, the dogs, referred to as Singapore Specials receive training, fostering and adoption support from the team behind Singapore Zoo's Animal Friends Show.
---
Furever Yours: Raising Awareness For Shelter Animals
Through this collaboration with the SPCA, Singapore Zoo hopes to grow awareness for shelter animals and promote pet adoptions. Wildlife Reserves Singapore and local animal welfare groups have previously joined hands for two adoption drives that were held at the zoo to help rescued animals find homes. To ensure individualised care and a specific training programme for each shelter dog, the Animal Friends Show will welcome one SPCA dog at a time.
---
Meet Singapore Special Bruce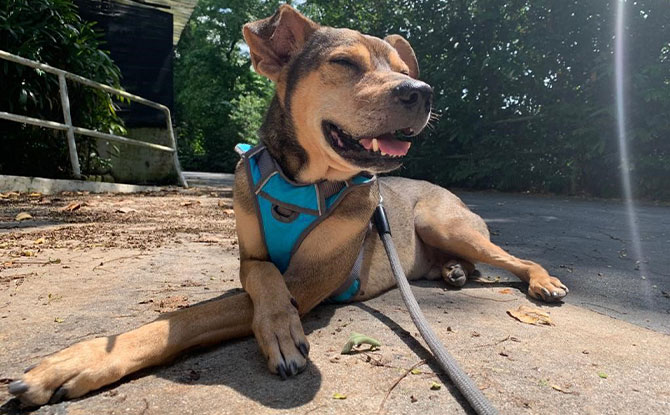 One such Singapore Special up for adoption is Bruce, who was rescued by the SPCA in May 2016, after he was found in the streets wearing a choke chain, and likely abandoned. There are many local community dogs like Bruce who are stigmatised as being unfriendly and are assumed to be untrainable.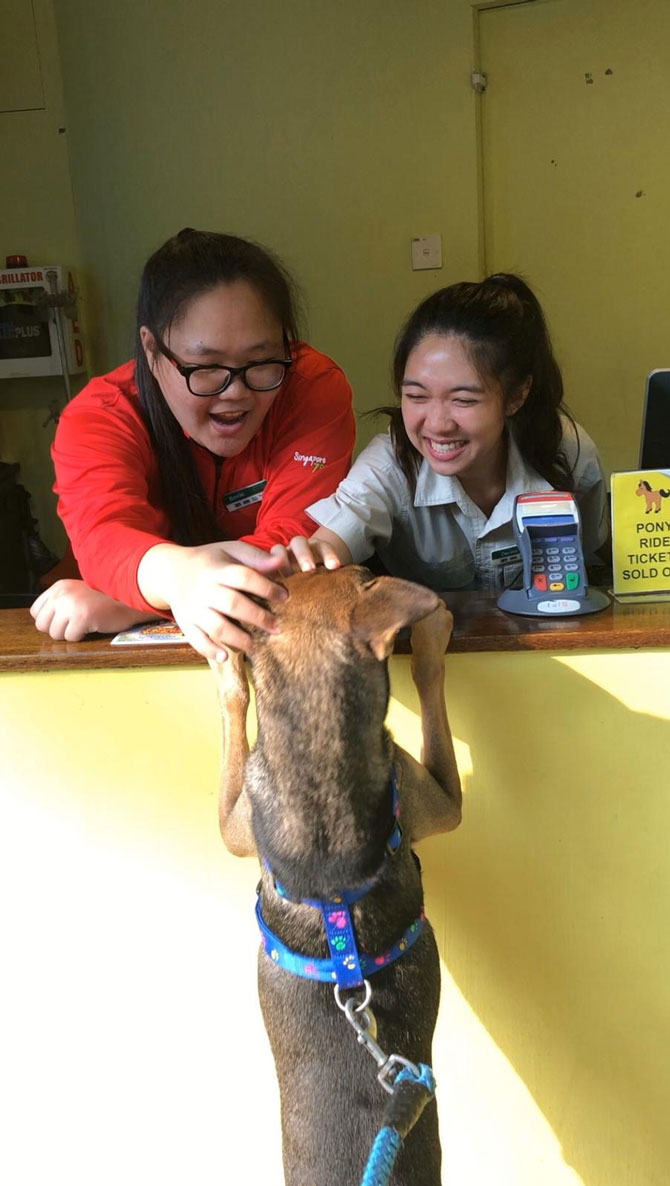 "The dogs are introduced to a gentler form of training called positive reinforcement which is entirely voluntary. For cooperating in a variety of behaviours, they earn rewards which make training fun and enriching for both the dog and the trainer", explains Gail Laule, Director, Animal Presentations, Wildlife Reserves Singapore. "In nurturing a more loving and sociable demeanour in dogs like Bruce which have experienced rejection and abandonment, we are confident that they can become adoptable."
---
-- Story continues below --
Since joining the pack at the Animal Friends Show in August 2019, Bruce has been engaged in basic obedience training while learning behaviours to enrich his life and ease him into veterinary care procedures. Bruce was initially reserved and cautious but has since shown his curious and friendly self. He also enjoys buggy rides and daily walks around the zoo.
---
How to adopt Singapore Special Bruce
While waiting to find himself a new family and forever home, Bruce will join his buddies in the Animal Friends Show and continue to put his best paw forward.
The Animal Friends Show strongly advocates for adopting instead of shopping for pets to its audience. Hope, a Labrador retriever and spaniel cross, was adopted by Singapore Zoo in 2009 after being abandoned at a local veterinary clinic. Hope has been a star of the show since 2010 and has been joined by two pairs of sibling pedigree dogs who are also rescues.
Prospective adopters can visit the link here to find out more about Bruce and to begin the adoption process.