Singapore Writers Festival 2018, the 21st edition of one of Asia's premier literary events, opened at the Victoria Theatre on 2 November 2018.
The World We Live In
Singapore Writers Festival 2018 adopts the Chinese character "Jie" or "world" as its theme. It invites festival-goers to reflect on the various world or worlds that they live in.
This year's event will feature a record number of more than 390 international and Singapore writers, speakers and thinkers.
The Festival's 310 programmes will be held between 2 to 11 November 2018 at venues around the Civic District.
---
-- Story continues below --
Said Festival Director Yeow Kai Chai, "My team and I are very proud to present a rich line-up of authors and programmes which we believe speak to everyone who has a vested interest in the state of the world we live in. This year, in line with the Festival theme, we exhort everybody to survey the world around you and reflect on contemporaneous issues such as identity, multiculturalism, migration and climate change, and ask: 'Who are we? What kind of world are we passing on to the next generation?'"
Singapore Writers Festival 2018 Opens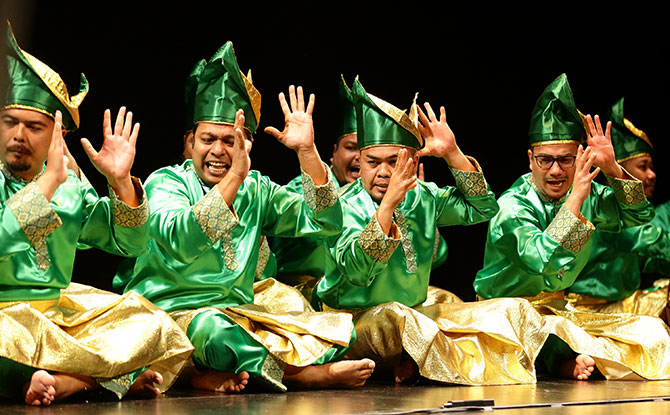 At the Festival's opening, home-grown musician Kelvin Tan gave a performance of the Festival-commissioned theme song and dikir barat groups 22 Andir Purba and Pak Nobat paid tribute to pioneering dikir barat lyricist and composer, the late Zaidy Nandir.
Singapore Writers Festival For Families
The Singapore Writers Festival For Families track features family-friendly programmes with literary encounters tailored for young ones. Programmes range from performances for younger children to workshops and meet-the-author sessions to inspire aspiring young writers.
For a guide to the various events and programmes being held during the two-week Singapore Writers Festival 2018, download the free guide below.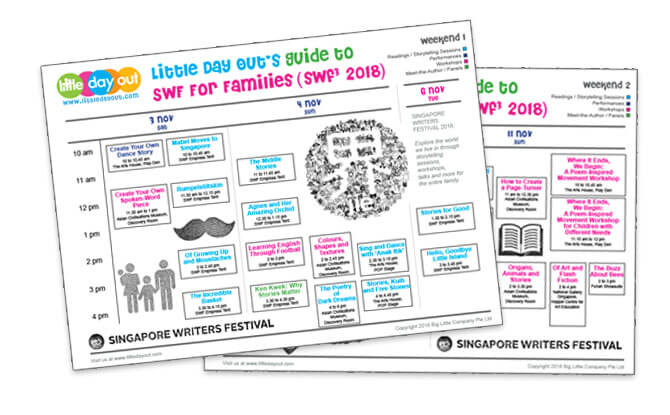 To find out more about the Singapore Writers Festival 2018 programmes, visit the Festival website here.