It is not often that kids are encouraged to bring their own teddy bears to an event, but that is exactly the sort of innovative programme you can expect at this year's SWF For Families 2018.
Now into its 21st edition, Singapore Writers Festival 2018 takes place from 2 to 11 November. Featuring influential Singapore and international writers, speakers and thinkers, the Festival offers multifarious literary events based on the theme "The World(s) We Live In". It explores the limitless possibilities that can be realised with an open mind and aims to offer fresh perspectives of the world around us.
Innovative Programmes To Bring Families Together
As part of the Festival, families and children can look forward to the ever-popular Singapore Writers Festival For Families (SWF3) with programmes held from Saturday, 3 November onwards.
SWF3 will feature storytelling sessions, readings and workshops to inspire your children and nurture their love for stories. The Festival's programmes have been innovatively designed to introduce children to the imaginative realm of stories and books – bringing words to life in relatable and engaging ways.
---
-- Story continues below --
Young ones who have always dreamt of their toys coming to life can help "produce" a special dance act about a teddy bear's adventures. They can bring along their teddy bears to take part in this magical performance too.
Scoring a goal will take on new meaning when football meets fictional writing at a workshop for 9 to 14 year olds while aspiring food bloggers can learn how to turn the written word into drool-worthy narrative under the guidance of veteran food writers.
At SWF3, the world of literary works extends far beyond the page, opening fertile young minds to the endless possibilities found in the world we live in.
Here are some of the exciting programmes you should not miss out on during SWF3.
---
Readings & Storytelling Sessions
Join author and illustrator Fleur Vella-Chang for a tale about Mabel the penguin who moves from her icy Antarctic home to sunny Singapore. Children will learn why Mabel's two homes experience such different climates and get to engage in a hands-on craft session based on the book Mabel Moves to Singapore. 
When: Saturday, 3 November, 10 am to 10.45 am
Where: Empress Lawn, SWF Empress Tent
Free
Move, quite literally, through Eric Carle's beloved tale of The Very Hungry Caterpillar with your child in this creative and relaxing yoga-storytelling session by international yoga teacher, Kathy Gabriel. If your child has always been a fan of this Eric Carle classic, this would be a great new way to experience the story! This workshop is recommended for children of ages 3 to 7.
When: Saturday, 10 November, 10.30 am to 11.15 am
Where: Empress Lawn, SWF Empress Tent
Ticketed event, $10
Kids aged 4 to 8 can enjoy stories from The Panchatantra, a collection of Indian fables, in a storytelling session conducted by The Storytelling Centre. Children will learn about values such as friendship and the triumph of wisdom over might, and participate in a craft activity.
When: Tuesday, 6 November, 1.30 pm to 2.15 pm
Where: Empress Lawn, SWF Empress Tent
Free
---
Performances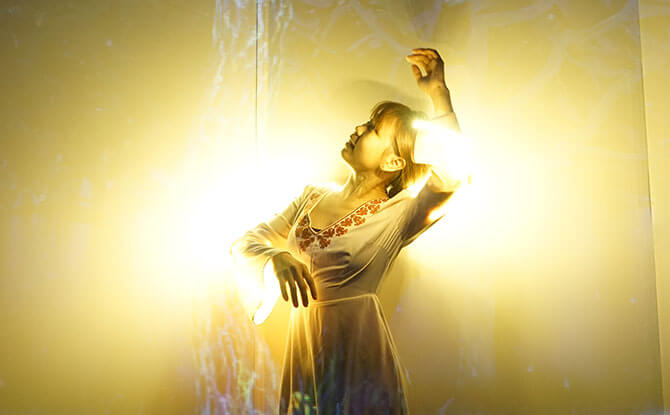 Oh dear! Someone has scattered the pages of Just Teddy, a charming tale by award-winning author Emily Lim, all over the floor! Children between 2 to 4 years old can help The Kueh Tutus – a local dance collective – put together a story inspired by these pages, and watch as they bring the story to life! Children are encouraged to bring along their teddy bears for this interactive performance!
When: Saturday, 3 November, 10 am to 10.45 am
Where: The Arts House, Play Den
Free
---
Workshops
Football and the English language go hand-in-hand at this innovative SWF3 workshop. Benedict Boo, co-author of the Superkicks series of books, will be sharing what shooting goals has in common with closing stories. This exciting programme is pitched at children aged 9 to 14 years old. Attendance is free but seats to the workshop are limited. Register here.
When: Sunday, 4 November, 2 pm to 3 pm
Where: Empress Lawn, SWF Empress Tent
Free event, preregistration required. Limited spaces available.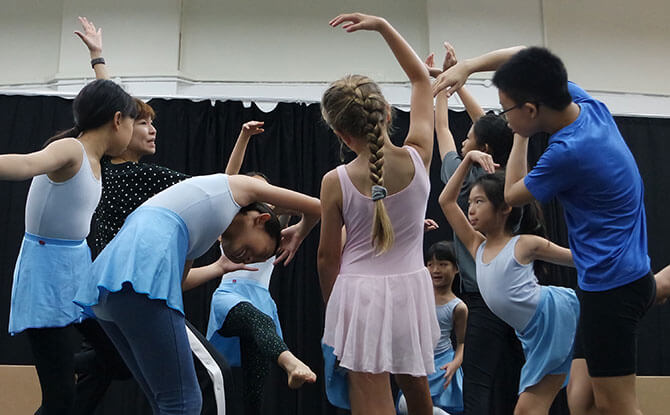 Walk down interesting and imaginative pathways with dance company RAW Moves in a movement workshop inspired by Shel Silverstein's timeless collection of poems and drawings, Where the Sidewalk Ends. This workshop will stimulate children's imagination and will promote learning and cognitive development through physical movement.
In addition to a workshop for children 7 to 9 years old at 10 am, there is a session at 11.15 am for children 7 to 12 who are on the autism spectrum or are with Down Syndrome.
Register for these workshops here.
When: Sunday, 11 November, 10 am to 10.45 am & 11.15 am to 12 pm
Where: The Arts House, Play Den
Ticketed events. S$10 for 10 am event; free admission for 11.15 am event.
Kids can get the scoop on how to be a food writer from veteran food journalists Joyceline Tully and Sim Ee Waun. Sample nonya kueh while learning about Singapore's food heritage and how to be creative when it comes to food writing. This workshop is recommended for ages 9 to 12.
When: Saturday, 10 November, 2.30 pm to 4.30 pm
Where: Asian Civilisations Museum, Discovery Room
Ticketed event, $10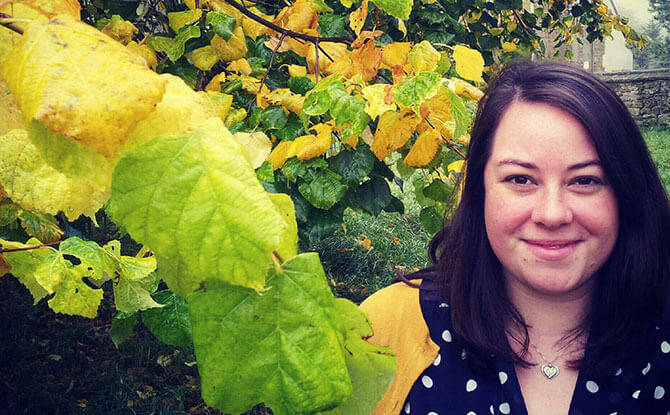 Aspiring young writers should not miss the chance to learn from master authors during The Write Morning.
The programme starts off with your choice of a workshop by either AJ Low or Debra Ann Francisco. AJ Low is the dynamic duo behind the popular Sherlock Sam series and they will be providing pointers on adventure writing. Children's author Debra Ann Francisco's workshop will cover poetry and prose, using food as a muse to introduce the literary form to participants.
The second half of The Write Morning will be a session with Laura Wood, award-winning author of the Poppy Pym detective series for primary schoolers. She will share how she got her start in mystery writing, where her ideas come from and how to write adventure stories.
This workshop is suitable for ages 9 to 12.
When: Saturday, 10 November, 10 am to 12.30 pm
Where: Asian Civilisations Museum
Ticketed event, $10
---
Meet-the-Author & Panel Sessions
What ingredients make up a good story? Award-winning film-maker and author Ken Kwek will draw on examples from popular children's films and his personal experience from the world of film-making to explain what these essential ingredients are and how to use them in any story. This meet-the-author session is recommended for 9- to 14-year-olds.
When: Saturday, 4 November, 3.30 pm to 4.30 pm
Where: Empress Lawn, SWF Empress Tent
Free
Now, here's one for parents and educators! Join a panel of speakers – Woo Yen Yen, educator and creator of Dim Sum Warriors; John Tan, founder of Saturday Kids, a centre that teaches digital literacy and design thinking; and Ye Shu Fang, visual artist and deputy director of education – as they discuss what it means to learn creatively and share habits we could nurture to inspire creativity and ideas in our children. 
When: Saturday, 10 November, 10.30 am to 11.30 am
Where: The Arts House, Living Room
Free
---
Get a Handy Guide to Singapore Writers Festival For Families 2018
The programmes mentioned above are just a sampling of the 30+ exciting activities taking place during the Singapore Writers Festival For Families 2018 from 3 to 11 November.
Excited yet? Be sure to download our handy Little Day Out Guide to SWF3 2018 below to keep track of all of them and so that you don't miss any programme.
Information is accurate as at date of publication.
For latest updates, follow @sgwritersfest on Facebook, Instagram & Twitter.
To find out more about Singapore Writers Festival 2018 and SWF3, visit the festival website here.
Singapore Writers Festival For Families 2018
When: 3 to 11 November 2018
Where: Various venues including The Arts House, Asian Civilisations Museum and Empress Lawn.
Website
This feature is brought to you by National Arts Council.