This August, the Asian Civilisations Museum and the National Museum Of Singapore welcomes local design company Supermama as their retail partner. Visitors can look forward to refreshed merchandise, exciting upcoming projects and Singapore-Themed Gifts.
---
Supermama Singapore
Supermama is a Singapore design and lifestyle goods brand. It started off in 2010 as a couple's decision to steal time away from work for their young children and has evolved into Singapore's go-to source for locally designed homeware and souvenirs.
The concept of giving is central in Supermama. They believe that good stories, good design and good crafts make good gifts.
---
Upcoming events in collaboration with Supermama
As part of this new partnership, there are a lineup of events to look forward to. Showcases include a pop-up showcase titled "Takumi Next" that spotlights next-generation traditional craftsmen from Japan. Through the eyes of these craftsmen, you can get a glimpse into the inner workings of a nation, Japan's history and the industries that drive its economy. It is held in conjunction with the Life in Edo | Russel Wong in Kyoto exhibition
There is also souvenirs from Singapore, which is a collaborative project by MUSEUM LABEL and Supermama that deliberates the future of souvenirs in the post-pandemic world, where new behaviours such as scanning a QR code and working from home are social norms.Supermama is also working closely with the National Heritage Board to jointly develop programmes such as customised workshops at the museums to support local exhibitions and festivals. Art lovers can look forward to Cups and Crafts a festival revolving around ceramicware and the art of ceramic making.
---
William Farquhar Collection of Natural History Drawings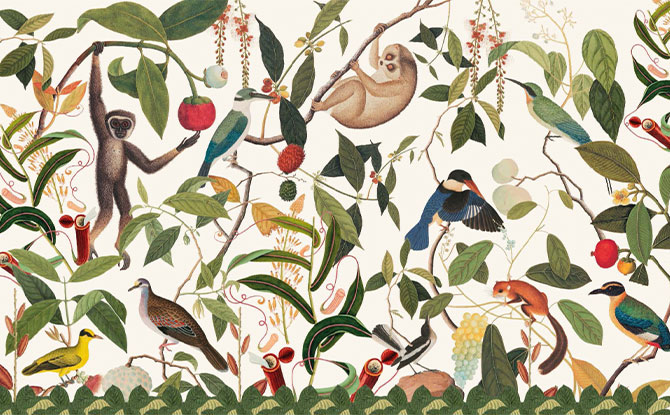 Visitors who head to Supermama, The Museum Store will be able to see the newly released range of merchandise inspired by the iconic William Farquhar Collection of Natural History Drawings. There are various lifestyle items such as canvas tote bags, name card holders, watches and more featuring motifs based on the watercolour drawings of the flora and fauna of the Malay Peninsula.
---
Singapore-themed Gifts
In celebration of the two new shop openings and National Day, museum-goers who shop at Supermama, The Museum Store between 9 to 31 August 2021 stand to receive Singapore-themed gifts from Supermama or MUSEUM LABEL, while stocks last!
Visit the site here for more information.