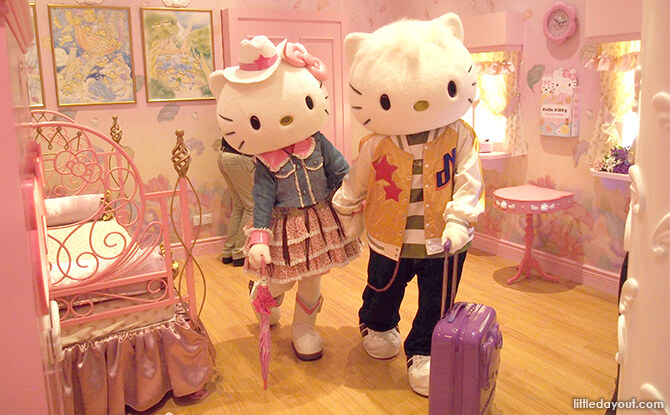 It's brand new, it's the first Sanrio Hello Kitty Town outside of Japan, and it's triple the fun with characters from The Little Big Club and Lat's Place all under one roof! For a fun day out with your kids where you can enjoy air-conditioned comfort while they are occupied with crafts and an unending series of playscapes themed after well-loved characters, Puteri Harbour Family Theme Park at Nusajaya, Johor may just be what you are looking for.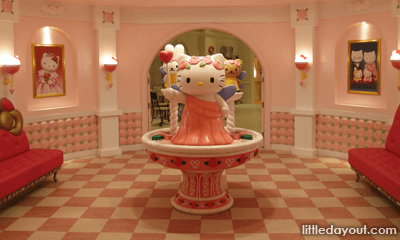 Located an easy 25 minutes away from the Second Link at Tuas (a short five-minute drive from LEGOLAND Malaysia), the indoor themed park houses three children's attractions. Two of them, the Sanrio Hello Kitty Town and Little Big Club opened on 26 October 2012. The third, Lat's Place, will be opening in December 2012.
Hello Kitty is no stranger to most of us and while The Little Big Club may not sound as familiar, its characters most definitely are. That is because Little Big Club features Hit Entertainment's stable of lovable children's characters that include Bob the Builder, Pingu, Angelina Ballerina, Thomas & Friends and everyone's favourite purple dinosaur, Barney.
The Puteri Harbour Family Theme Park can be found in a four-storeyed building complex with a big red square that looks like a cross between an office tower and a shopping centre. Sanrio Hello Kitty Town occupies the second floor and The Little Big Club occupies the third and fourth. Other than the two themed parks on the upper floors, there is also a Red Bow Café and a merchandise shop on the ground floor.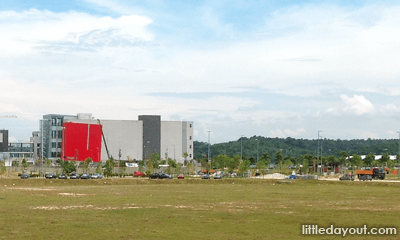 Within Hello Kitty Town, you can expect to be immersed into Hello Kitty's and Dear Daniel's world. There are crafts and activities to satisfy any cat-crazed fan and craft artistes will be brought in from Japan for stints with the theme park. For the opening, a nail artist and a paper artist were present. You can also expect to watch street parades and a stage show.
The Little Big Club is located just above Hello Kitty Town. With such a variety of characters, it is no wonder it is spread over two floors. The lower floor has differently themed playscapes and even a dance studio while the upper floor is dedicated to Thomas & Friends. There is also a rousing stage show which gets kids singing and dancing along with familiar favourites.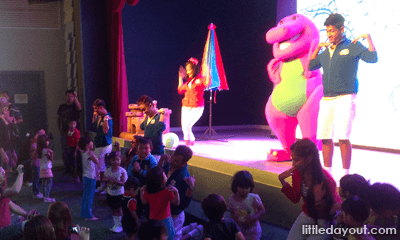 All the rides and attractions within the two indoor centres are open and functioning.
Tickets to Hello Kitty Town and Little Big Club need to be bought separately, but there is a package option with a discounted rate. For non-Malaysians, the entry charge for both adults and children into either one of the themed parks is RM65. The package price for entry into both themed parks is RM110. Tickets can either be bought onsite or online.
Sanrio Hello Kitty Town and The Little Big Club are open every day from 10.00 am to 6.00 pm. Many of the rides and activities will appeal to younger kids, from even as young as two or three and up. For parents, it represents a new option to head indoors, escape the heat and keep the kids amused and occupied for hours. For some, it may even be a chance to live out their own larger-than-life Hello Kitty dreams again!
Check out Little Day Out's detailed reviews of both Sanrio Hello Kitty Town and The Little Big Club. Find out what you can expect to see on a visit to the Puteri Harbour Family Theme Park!