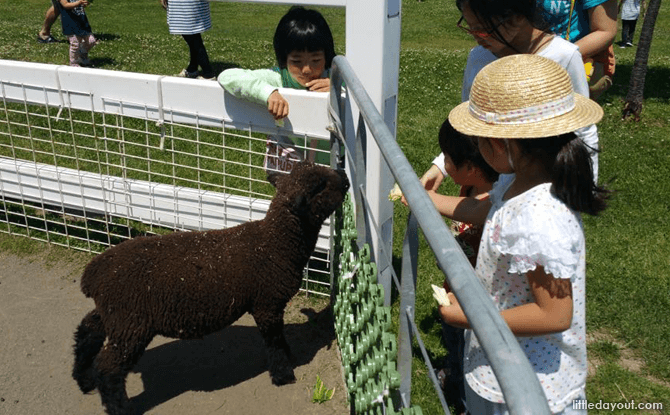 Want a place where the kids can experience animals, nature and some outdoor fun in Hokkaido, Japan? A visit to Sapporo Satoland, an agriculture-themed park, may be in order. It a place where the family can enjoy outdoor fun amidst flower fields and parklands.
Found in the eastern district of Sapporo, Satoland is officially known as Sapporo Facility of Agricultural Experience and Interchange. With such a long name, it is no wonder it is more often referred to as Satoland.
You can easily spend a few hours at Satoland.
Other than being charmed by the beautiful Hokkaido scenery, there are many fun activities to enjoy, especially when visiting with kids.
---
-- Story continues below --
Farmyard Fun at Satoland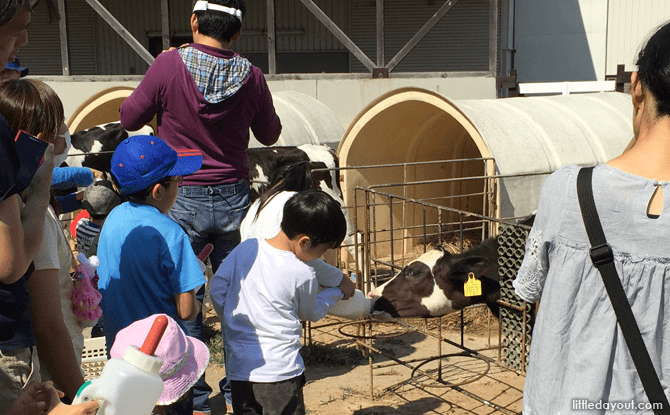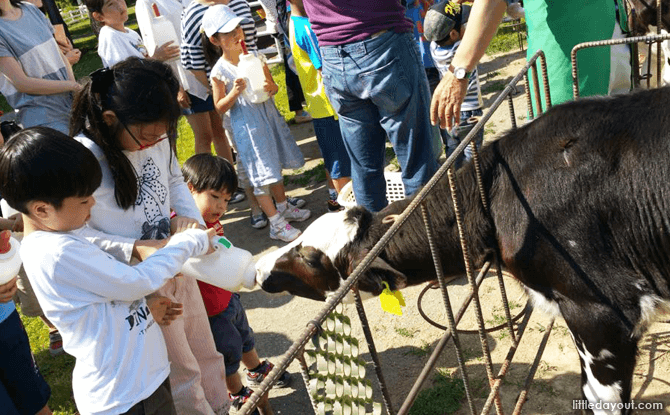 A highlight of Satoland is the farm and its farmyard activities. Kids can feed the goats and sheep, and even get to feed cows from a bottle. This hands-on experience is sure to leave a lasting impression with the kids.
In addition, there are also classes and activities conducted at Sapporo Satoland throughout the day. These include butter-making classes and, depending on the season, the opportunity even help to harvest vegetables.
Outdoor Play
Beside the farmyard fun, Satoland also holds other attractions for kids.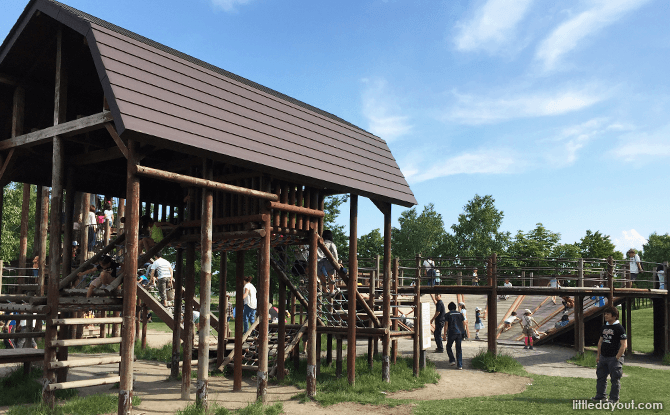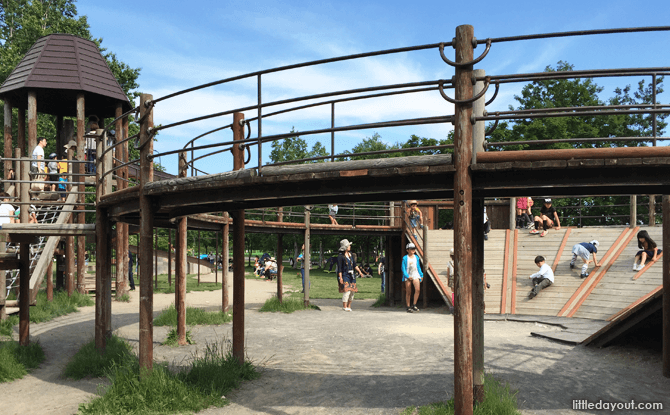 A fun wooden playground provides a chance for kids to burn off some energy running around in the outdoors. The Satoland wooden playground includes an obstacle course and rampways.
There is also a wooden flying fox / zip line for kids to whizz along.
Quirky Bicycles
Another fun activity at Sapporo Satoland that kids will undoubtedly enjoy the cute and quirky bicycles that you can rent to cycle around an oval track.
There are so many unusual designs available. These include two-rider bikes, four-rider bikes and even bikes that go sideways when you pedal.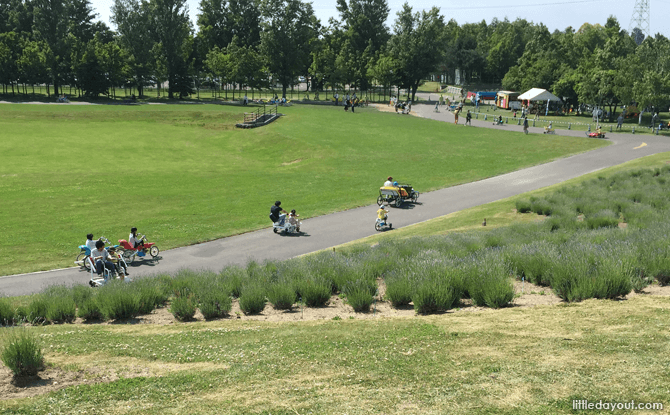 Bikes are also available for cycling around the entire park.
Other Amenities
There is also a choo-choo train that goes around the park.
Sapporo Satoland also has a souvenir shop and cafeteria with cute static car displays kids can climb onboard.
The corn at the cafeteria was super-sweet. And there is super-creamy ice-cream for sale as well. Perfect for cooling off after a stint on the bikes.
If you are looking for a fun, family day out in Sapporo, pay a visit Sapporo Satoland.
Take note that activities may vary from season to season.
Sapporo Satoland
Address: 584-2 Okadamachi-cho, Sapporo 007-0880, Hokkaido