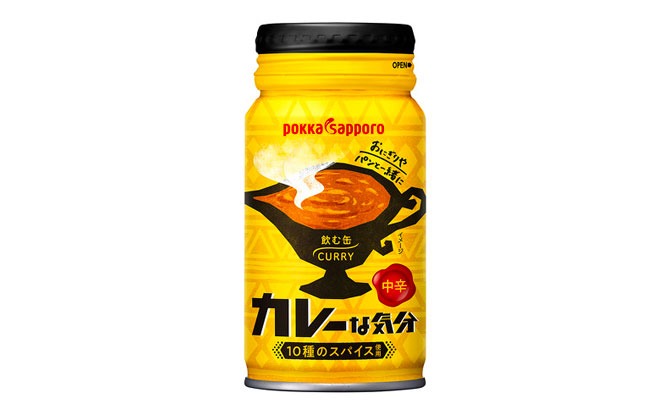 Ever thought about having curry as a drink? Pokka Sapporo Food & Beverage announced that it will sell canned curry "Curry Mood Medium Spicy" from 23 August.
Each can weighs 170 grams and the suggested retail price is 140 yen.
---
Japan Sells Curry In A Can
The "Curry In A Can" is made with ten kinds of spices that are mixed in the medium-spicy curry soup. It is made to have the hearty taste of vegetables, beef and pork.
These meal based soups were created to reach the lunch scene of the local business people in Japan who usually purchase foods such as rice balls and bread along with hot drinks during their meal breaks.
This also makes the Curry In A Can a convenient food item to have on the go or a light meal.
We hope that this unique product will arrive at our local supermarkets here too! Read more about this interesting item here.