With over 50 aquariums and 250 species of animals, Otaru Aquarium provides families and kids an opportunity to have an encounter with the Hokkaido's marine life. Located along a rocky coast, the aquarium is a 20-minute drive away from Otaru by car or bus, or about an hour from Sapporo by car.
Hokkaido Sea Life
The Otaru Aquarium's main building is where the tanks are housed. Accessible up a series of stairs, inside the two-storey building, you can view different variety of marine life.
There are tanks holding fishes found in the northern regions of Japan while another section holds southern fish.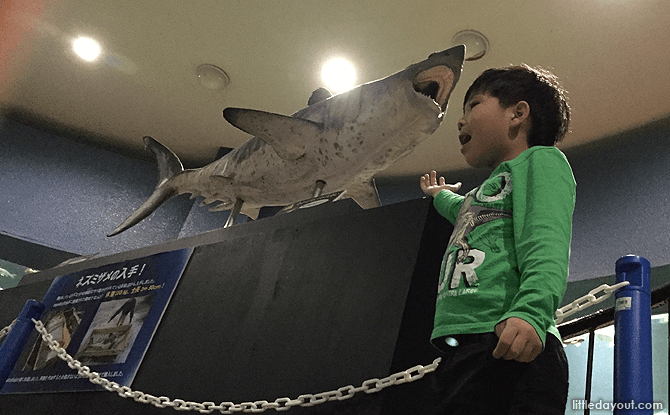 There are also sharks and rays on display. The descriptions for the exhibits are in Japanese, which is a bit limiting, but you will still enjoy viewing the fish on display.
---
-- Story continues below --
Besides fish, the first floor of Otaru Aquarium's main building also houses other creatures such as otters and turtles.
A flight of stairs leads you to the floor above where there are more unusual marine life to meet. These include the yellow lumpfish, floating sea jellies, horseshoe crabs and giant salamanders.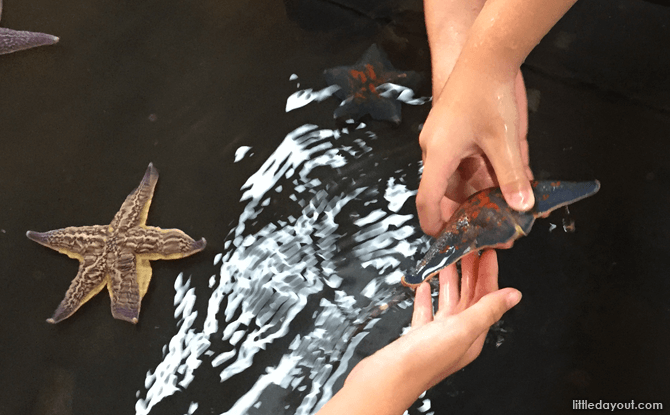 Kids (and adults) can get hands-on at the Ezone Touching Area where they can try handling sea stars found in the sea of Hokkaido.
Watch The Shows
A highlight of any visit to the Otaru Aquarium are its shows. At the indoor Dolphin Stadium, you can watch the graceful dolphins and their antics during the dolphin show.
The dolphin show is one of the various events that are held around the aquarium throughout the day. Events vary during the Summer and Winter season. Look out for the Penguin Snow Parade in Winter.
There is also a cafeteria at the Otaru Aquarium's main building where you can get food and drinks.
Amusement Park and Marine Mammal Park
Adjacent to the main Otaru Aquarium building are two other outdoor areas which are open in summer but closed during the winter season. These are the Amusement Park area, which has a Ferris wheel you can ride, and a Marine Mammal Park. The latter is where you can find animals such as walrus and seals and watch more shows in the summer.
Even though it is relatively small and starting to show its age, a trip to the Otaru Aquarium still makes for a lovely family day out with kids. Be sure to check ahead and arrive on time to catch the various shows and events held throughout the day.
Otaru Aquarium
Address: 3 Chome-303 Shukutsu, Otaru, Hokkaido 047-0047, Japan
Website