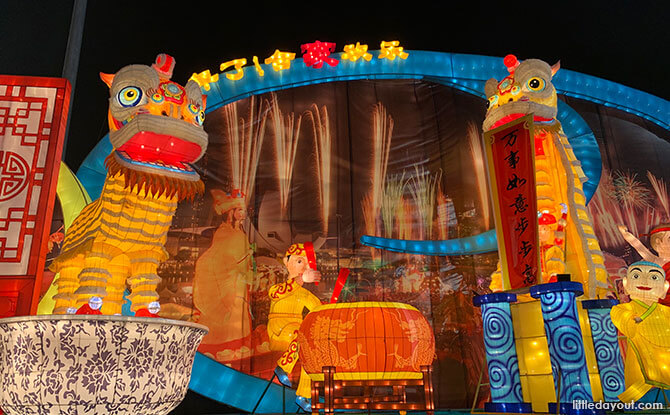 River Hongbao 2020 is back with larger-than-life lantern sets, fireworks, interactive exhibits and a virtual hunt for zodiac animals. The Chinese New Year carnival will take place at The Float at Marina Bay from 23 Jan to 1 Feb 2020.
Here are some of the highlights of the River Hongbao Lunar New Year 2020 spectacular at The Float.
River Hongbao 2020 Highlights To Soak In The Festive Mood
---
Larger-than-life Lanterns
More than 20 lanterns will light up River Hongbao 2020. The largest lantern set is over 50 metres long.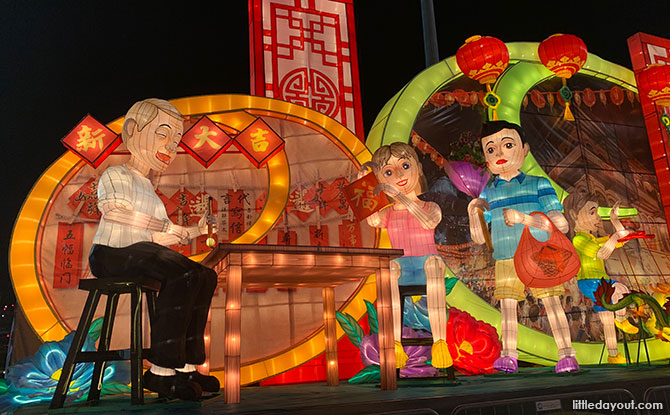 The Happy Chinese New Year! A Time for Family Celebration is a large mural-style lantern set with a central theme of family. Look out for familiar sights such as the Chinatown Festive Bazaar and people enjoying dragon and lion dances.
---
-- Story continues below --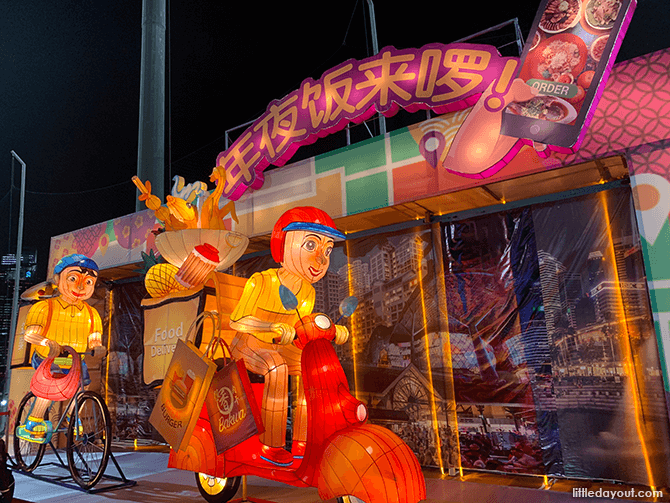 The New Year's Eve Dinner showcases dishes like steamboat and Yusheng – with a modern food delivery twist!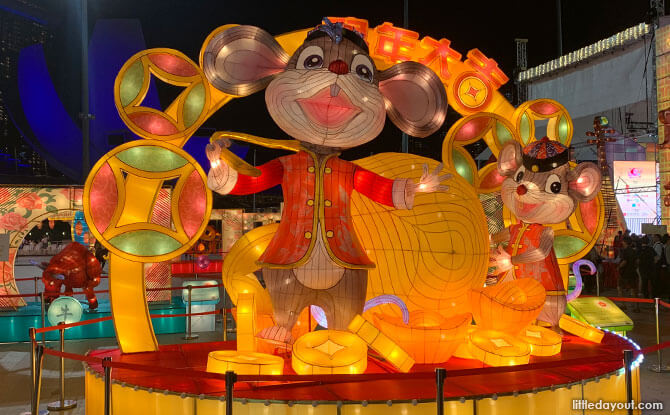 And there are other beautiful lanterns too – including the Zodiac Rat!
---
Hongbao Exhibition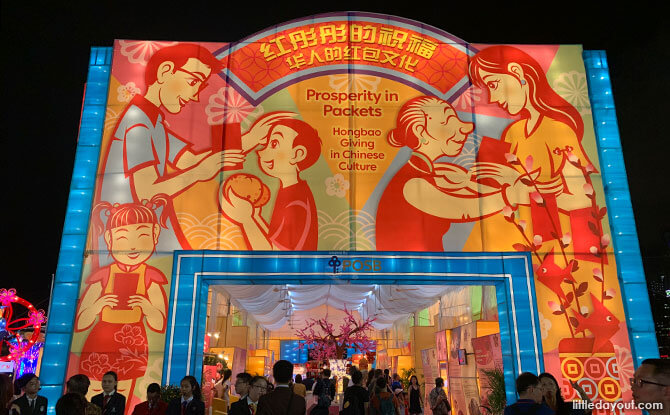 Check out the hongbao exhibition at River Hongbao 2020. Co-curated by Sun Yat Sen Nanyang Memorial Hall, students from Singapore Chinese Girls' School and Lianhe Zaobao Student Correspondents' Club, get a fascinating look into the time-honoured tradition.
The exhibition features over 400 hongbaos which include valuable collector's items. Around 80 students from eight secondary schools will be conducting guided tours during the exhibition.
---
River Hongbao Fireworks – Every Night!
Enjoy nightly fireworks at River Hongbao 2020 each evening from 23 Jan to 1 Feb. Set against the backdrop of the Singapore skyline, it is something not to be missed.
The daily River Hongbao fireworks take place at these times:
23 Jan: 9 pm
24 Jan: 12 am (Chinese New Year's Eve!)
25-28 Jan: 9 pm
29 & 30 Jan: 10 pm
31 Jan & 1 Feb: 9.30 pm
---
Performances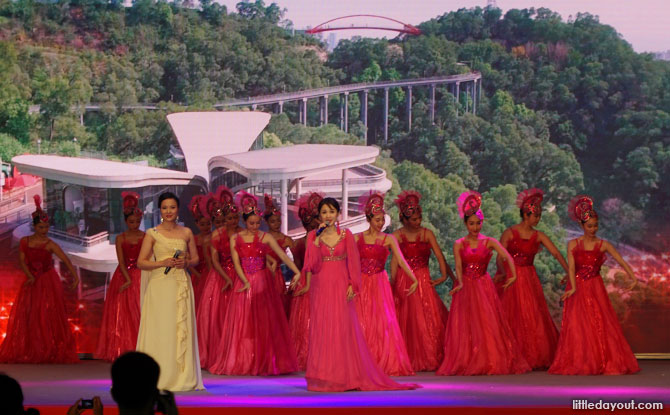 Catch cultural performances each evening by local and overseas performers.
---
Carnival and Food Street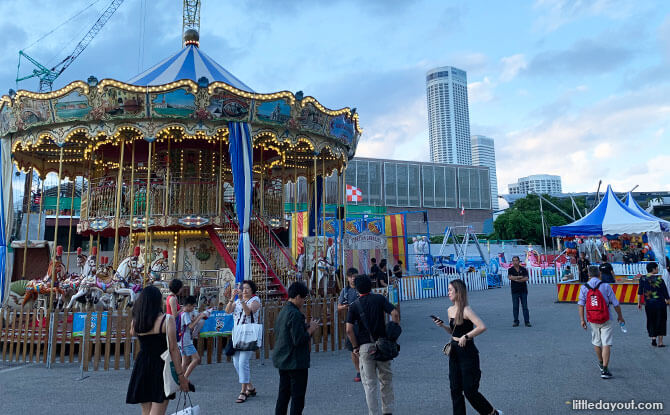 Kids will have plenty of fun at the carnival rides and games at River Hongbao 2020.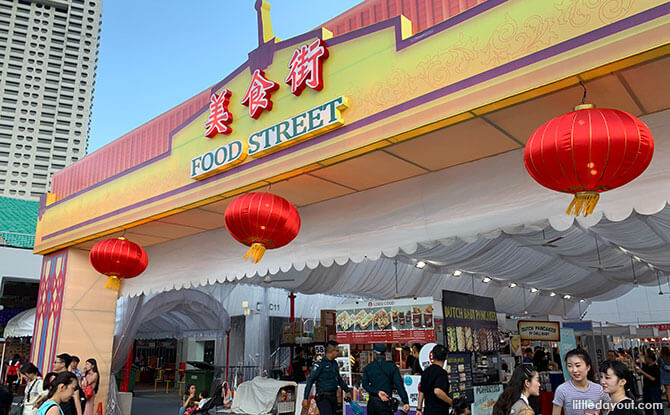 Once they've had their fill of fun, head over the Food Street to get a fill of food!
---
Virtual River Hongbao Game
From 23 to 27 January, The Float @ Marina Bay will turn into a virtual playground for River Hongbao 2020 visitors. Using their mobile phones, they will be able go on a virtual hunt to "catch" the 12 Chinese zodiac animals and win prizes. Think Pokemon Go with a Chinese New Year twist!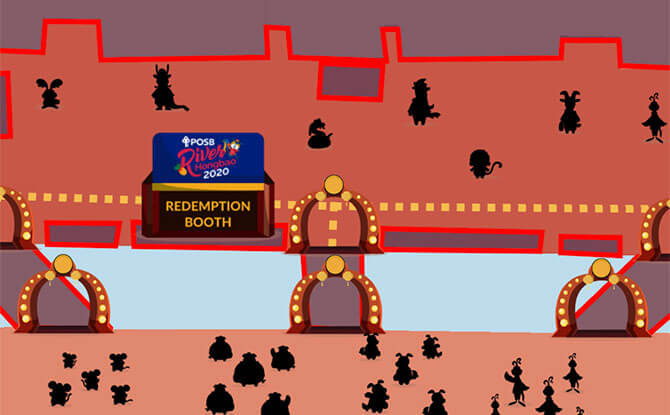 To play the virtual game, visitors can make use of QR codes found at River Hongbao 2020. There will be visual cues indicating their proximity to a zodiac animal.
Prizes to be won include gift vouchers and cash prizes redeemable via DBS PayLah!.
River Hongbao 2020
When: 23 Jan to 1 Feb 2020
Where: The Float @ Marina Bay
Free admission