Some people may think Singapore is a highly sterile and unexciting place to raise a child. But Pris Quek, a Stay Home Mum begs to differ. Her Instagram feed @prisquek is full of happy memories of her family up and about, exploring various places and engaging in various activities. We speak to Pris about her genuine desire to see the world through the eyes of her children and where she finds the energy to be literally…. everywhere!
Little Day Out Interview with Pris Quek
---
Tell us more about yourself.
I am a full-time home maker with two little ones, aged 6 & 8. I chose to be a SAHM because I wanted to give my kids undivided attention and also in part that I was afraid I would not be able to cope with both work and taking care of them. I am glad my husband supports me being a full time SAHM. That also means less income so we try to work on saving more on daily expenditure – this is why I DIY costumes!
---
What is your parenting philosophy?
I believe in seeing the world through the children's eyes, allow them to explore, create and go on adventures with them. For me, the outdoors is one of the best ways to encourage that.
---
We love the costumes your children are decked in, they are always so aptly dressed for the occasion. Tell us about the costumes.
I love crafting and creating since young. I am really glad my kids love dressing up too. As many costumes can't be easily purchased. I try to make them with t-shirts, kids clothes and cloth that I find at a steal from places like Lucky Plaza and with leftover scraps at home. It feels wonderful to see my kids loving their costumes and wearing them proudly.
---
-- Story continues below --
One of my most memorable experiences was creating a Naval officer uniform for my daughter and Naval diver frogman outfit for my son for Navy@Vivo last year. I found a long-sleeved black turtle neck shirt and added the Navy word on with paper while I used a white shirt and added gold ribbons as ranks for my daughter. The hat was my son's orange school hat I wrapped with white towel and black scrap cloth and drew in the Navy crest. They were so proud to wear it because they felt like they were part of the Navy.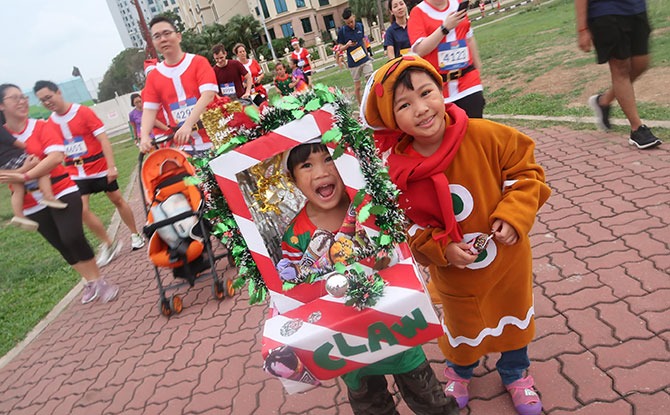 Another memorable one was when we created a claw machine and gingerbread man for Santa Run by Make-A-Wish Singapore last year. It was extra meaningful because we knew we were doing it to help raise money for kids with special needs. I was really proud when the kids wore their costumes from start to finish of the race.
I feel that these costumes will help them remember their experiences growing up and serve as precious memories.
---
What are the children's favourite places to visit? How about your favourite spot?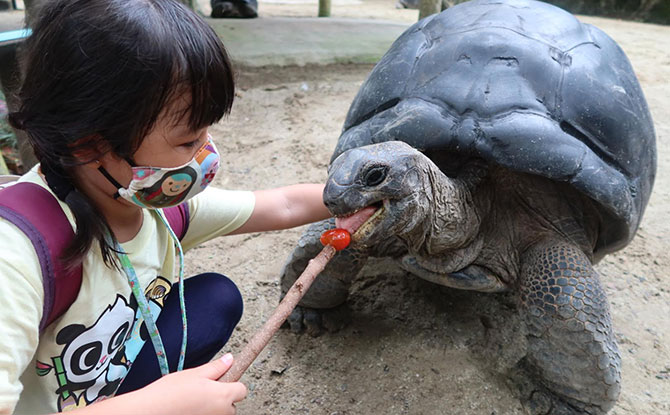 Our favourite has got to be the Wildlife Reserves because we love wildlife and we always learn something new about them whenever visit. We also really enjoy our visits to the Science Centre in particular because my children have grown more interested in science especially during the period of Circuit Breaker through the experiments we did online with the Science Centre. And of course we love the various nature trails and walks around Singapore.
---
What is one spot you highly recommend families to visit?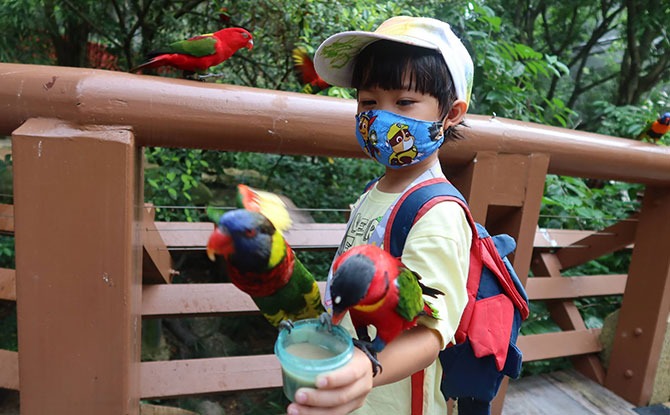 We would recommend visiting the Wildlife Reserves and trying out feeding sessions to get up close with the animals.
---
What are some essentials the children have in their bags when heading out?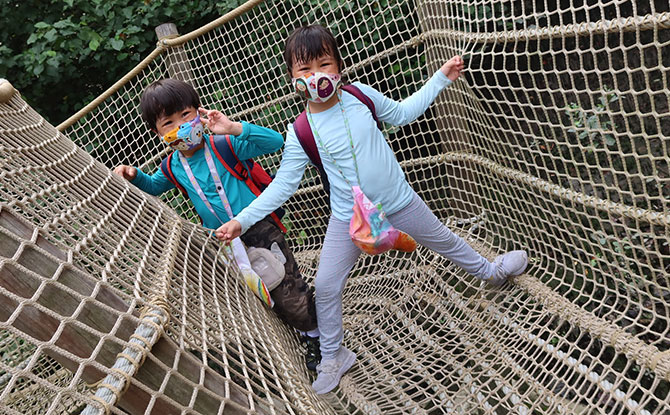 The kids love carrying their own backpacks so I usually make sure they have their own sanitisers, tissue paper, wet wipes, water, snacks, crayons and pencils and their Nature Diaries to record/draw/collect special parts of nature or wildlife that we come across on our outings.
---
How do you find the energy to be such an involved parent?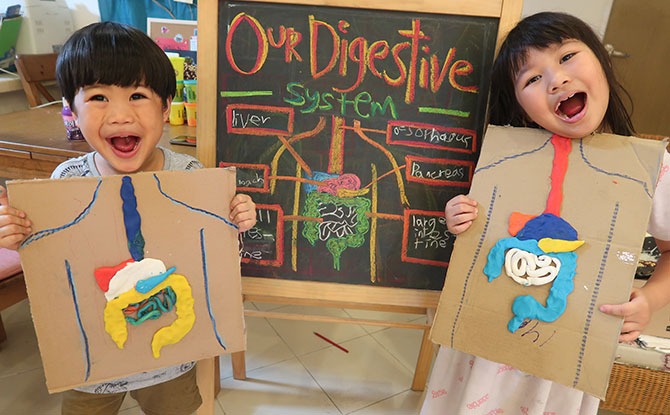 Hahaha! Tea! Yes that and simply because I really enjoy going on adventures with them and discovering new things together.
---
Make Memories with Your Children And Bring Them Out!
Thank you Pris for sharing how you make memories with your family! We appreciate the authenticity of Pris as an "IG Mum", and could certainly take a leaf out of her costume-making book. For more on Pris Quek's adventures with her family, you can check her out on Instagram here.