Few things move the heart more than a sick child. At Make-A-Wish Foundation Singapore, it is not only the hearts that are moved but the hands as well. The foundation's business is turning the wishes of children faced with life-threatening illnesses into reality.
Dr Keith Goh, a Senior Consultant Neurosurgeon based at Mount Elizabeth Hospital, is the Chairman of Make-A-Wish Foundation Singapore. He was one of the founders of Make-A-Wish Foundation Singapore and the first wish he granted was for a child who wished for a blue piano.
We asked Dr Goh about the work that Make-A-Wish Foundation Singapore does.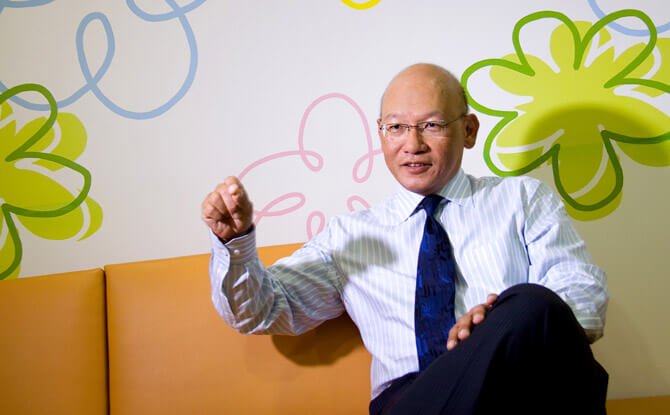 How did Make-A-Wish get started originally?
Make-A-Wish was founded in Phoenix, Arizona in 1980, when a group of caring volunteers helped a young boy fulfil his dream of becoming a police officer.
The Singapore affiliate of Make-A-Wish started this amazing journey in April 2002, and we've granted over 1,300 wishes to date. We have nine staff members and a pool of dedicated volunteers to help us grant wishes and raise funds for our mission.
How do children get referred to Make-A-Wish Singapore?
Children can be referred through the Make-A-Wish Singapore website or via a WhatsApp/SMS hotline recently set up: 9366 2004. Members of the public can also drop an email to info@makeawish.org.sg.
Can you give us an example of some of the wishes Make-A-Wish Singapore has helped to fulfil?
Harper, 4, Acute Lymphoblastic Leukemia
A huge fan of Mickey and Minnie Mouse, Harper's wish was to celebrate her fourth birthday with her 2 favourite characters.
In June 2017, Make-A-Wish Singapore planned a grand Mickey Mouse-themed birthday party for Harper at the Ritz-Carlton Grand Gallery Ballroom, complete with sweet treats, a balloon-arch, bouncy castle and Mickey scooters for the children to zip around the ballroom.
The icing on the cake for Harper was when Mickey and Minnie Mouse entered the ballroom and Harper was showered with loads of hugs and kisses from her favourite characters. Mickey and Minnie even sang her a birthday song and helped with her cake-cutting, which was a Mickey Mouse cake of course!
Dennis, 15, Traumatic Brain Injury
Dennis was involved in a high-speed car accident outside his school in July 2015, when he was just 14. He had a severe brain injury that left him bed-bound, requiring a feeding tube and requiring full assistance for his activities of daily living. It took months of intensive rehabilitation, but he has made a huge turnaround – now he is able to speak, walk and eat normally.
For his wish in April 2016, he simply asked for a chance to cook for his family, friends, principal and teachers who had helped him on his journey to recovery.
Dennis got to spend an afternoon in the Fairmont Singapore kitchen learning to cook his favourite dish (beef curry), and then hosted his friends and family for a lunch party the next day at the hotel. After lunch, they were all brought to the Disney office where they had an exclusive screening (before it came out on DVD!) of Star Wars: The Force Awakens in their very own in-house cinema.
What impact does it have on the children to have their wishes fulfilled?
Having their wishes granted can have a profound effect on children – it can improve both their physical and mental health and even benefit those around them.
In a 2011 Wish Impact Study, 89% of health professionals said a wish experience can improve a wish kid's physical health, while 96% of parents reported that the wish experience strengthened their families' morale. It also helps make wish kids feel a return of self-confidence that comes with feeling "normal" again.
How can families and kids get involved in Make-A-Wish Singapore?
There are a few ways for people to contribute to the worthy cause of granting wishes – namely donating funds or referring a child.
Anyone can refer a child via the Make-A-Wish Singapore website – as long as the child is 3-18 years old and has a life-threatening illness.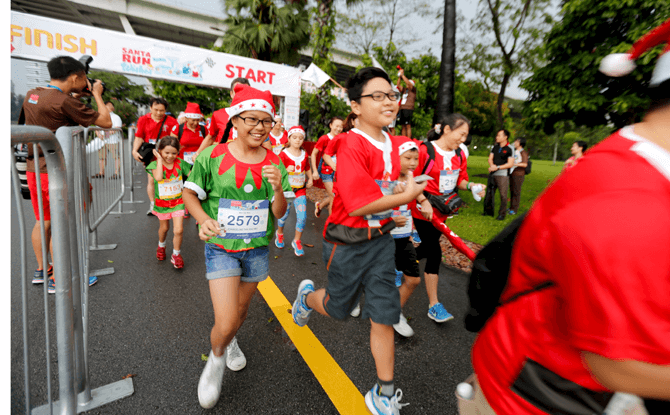 You can also take part in one of our annual events, like the upcoming Santa Run For Wishes on Saturday, 9 December 2017. Whether you sign up for the run or simply donate, it will go a long way towards helping us grant wishes in 2018!