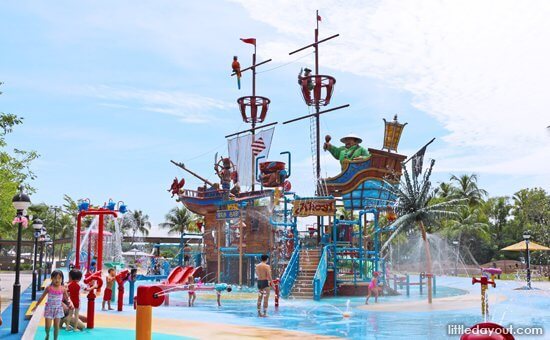 Editor's Note: Port of Lost Wonder, the beach club has ceased operations in December 2016. However, the water play area is now accessible for FREE as the Palawan Pirate Ship Water Play Area.
Go on a swashbuckling adventure at Port of Lost Wonder, Singapore's first kids' club by the Beach in Sentosa! Found at the family-friendly Palawan Beach, Port of Lost Wonder is designed to provide a unique family experience with its signature play area, unique dining experience with themed islets for picnics, leisure activities and retail experience.
In a sense, think of it as a mini-Club Med for families with three- to ten-year-olds, conveniently located overseas… at Sentosa.
Curio Exchange
The adventure starts at the Curio Exchange. Disguised as an admission ticket booth, this is where kids can pick up a set of Curio Coins and a Port Pass.
What are Curio Coins? They are a special "currency" kids can use within the Port of Lost Wonder. Kids love make-believe and these Curios allow them to "buy activities" taking place throughout the day at Port of Lost Wonder. The Port Pass helps them keep track of the activities they have completed. Take part in enough activities and reap rewards.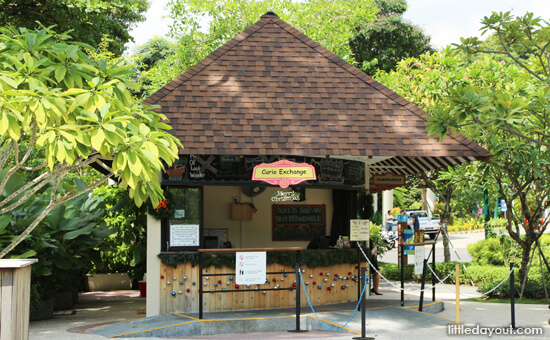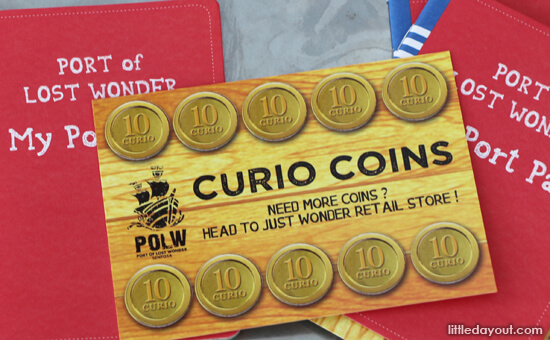 Pirate's Hideout
Dominating the Port of Lost Wonder is an enormous Pirate's Ship. With a winged griffin at its bow and a parrot atop its mast, this water play area has everything needed for a wet and wild adventure.
There are 12 water guns, fun water spray tunnels and slides that won't intimidate young children. Watch out for the humongous pirate-head shaped water barrel. It regularly unleashes a torrent of water to unsuspecting buccaneers below.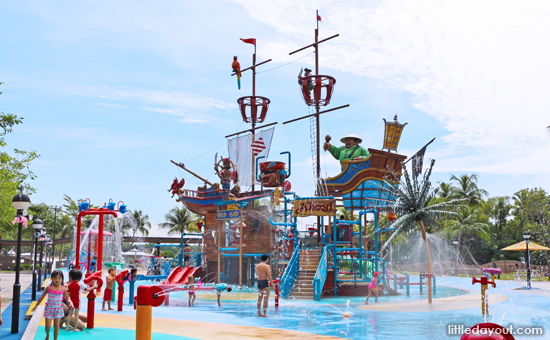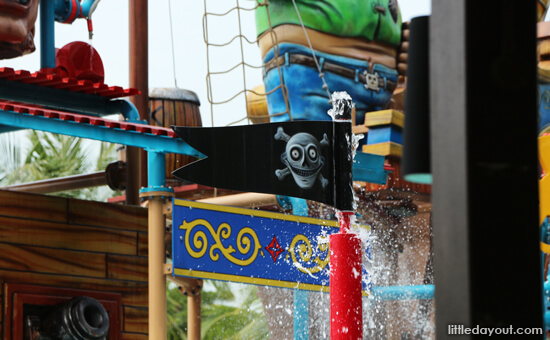 The Pirate Ship is just the tip of the iceberg of fun at Port of Lost Wonder.
Big Fun for Little Ones
What impressed us were the many activities lined up to engage kids throughout the day. The Port of Lost Wonder is not a place for simply lazing under the sun (which of course you do, if you wanted to), but a place where kids can experience different "adventures" in a safe, controlled environment.
During the Bubble Party, kids can dive into a huge inflatable filled with foam. There are also craft activities, animal encounters and many other activities being held throughout the day. In Riddle me that!, a quiz game, they even get to ring a bell to celebrate completing the activity.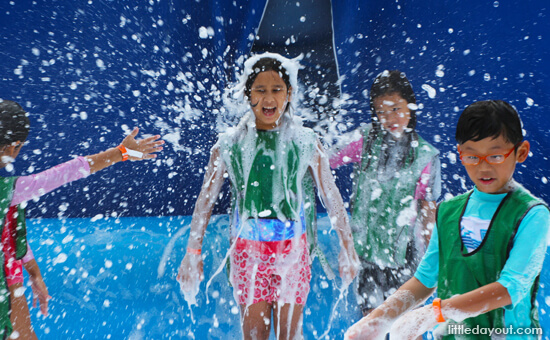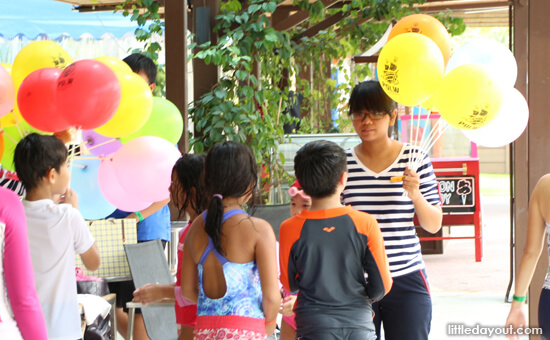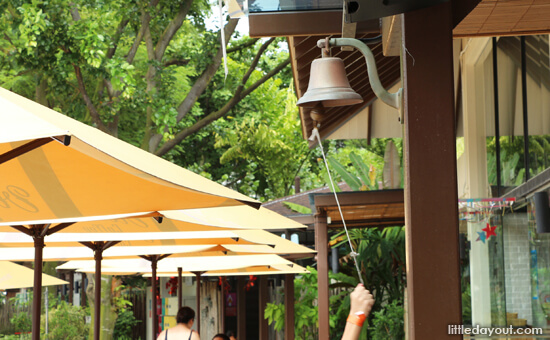 These kid-friendly activities set Port of Lost Wonder apart from other water play areas and water parks. Best of all, mummies and daddies can choose to take part in them as well, side-by-side with their little adventurers – except for the Bubble Party of course!
Kids can redeem these activities with their Curio Coins. 10 Curio Coins are provided together with the admission to Port of Lost Wonder and additional coins can be purchased at $1 a piece.
What Else to Expect
As would be expected, Port of Lost Wonder's facilities and amenities are very family-friendly.
There are plenty of areas for parents to settle down, including Hatch Patch – a cozy, little grass spot with soft mats under the shade of mature trees.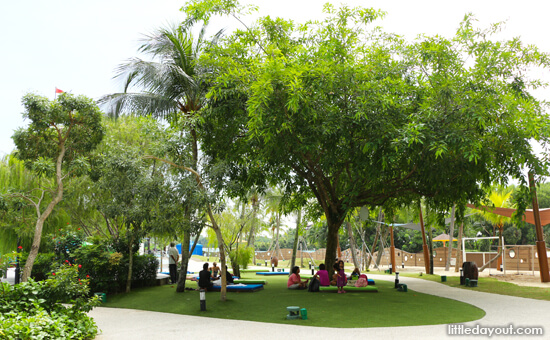 Port Belly, the Port of Lost Wonder's restaurant, serves up yummy grub such as pizzas, fish bites and sausages that are a sure-hit with children. If you prefer stretching out under the trees for a picnic, you don't need to prepare a thing! (No outside food and drinks are allowed anyway). Simply pick up Picnic baskets from Port Belly. For us, we were happy to stay indoors as we especially liked the paper boat origami found at the tables.
Changing areas are kid-friendly and toilet stalls are even equipped with half-doors (imagine horse stable doors) where kids can have some privacy while still under adult supervision. A baby changing area and lockers (can you believe locker usage is free? what a concept!) are also available.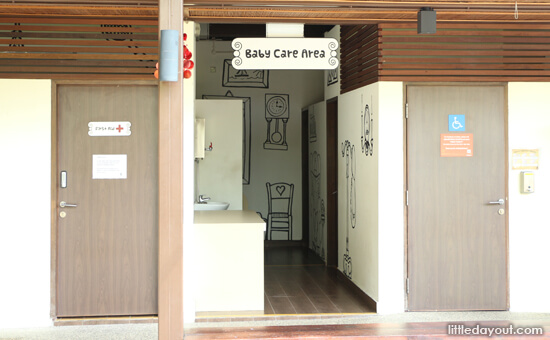 The Port of Lost Wonder also has birthday party areas available for bookings.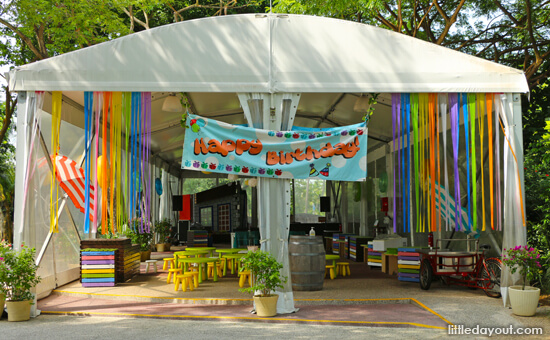 What Was Lost Is Found
Port of Lost Wonder is a great place for kids to hang out and have fun. The organised activities and thought that have gone into making the place suitable for kids make it ideal for families with young children.
In this case, it is not about massive facilities and over-the-top attractions (which can often be unsuitable for very young children) that make it a wonderful place for a day out. Instead, it is about the opportunity to uncover new experiences together as a family. One could almost say that it is uncovering the simplicity of being a kid again or, put another way, rediscovering the lost wonder of childhood.
Details
Port of Lost Wonder

Admission Rates:
Weekdays: $10 per child
Weekends/Singapore Public Holidays & School Holidays: $15 per child
Adults get in free with a hug from the child.
Located at Palawan Beach, Sentosa.
Editor's Note: Port of Lost Wonder, the beach club has ceased operations in December 2016. However, the water play area is now accessible for FREE as the Palawan Pirate Ship Water Play Area.