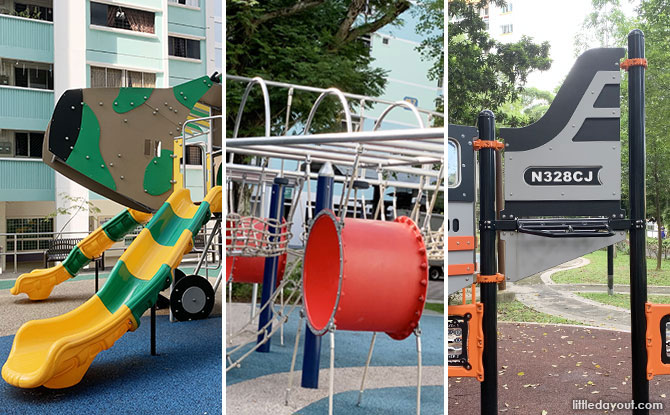 No plans to fly anytime soon? That's no reason to let your wings be clipped. Instead, take flight at airplane playgrounds. We've found three plane playgrounds in the West of Singapore where little aviators can let their imaginations soar.
---
Plane Playgrounds On A Westerly Course
Prop Airplane Playground at Bukit Batok St 34
At Bukit Batok Street 34, there is an airplane playground that is covered in tan, yellow and green, camouflaged livery. If you have visited the playground at The Oval, this plane may look similar except that it has a pair of propellers on its wings instead of a single one at the nose.
Kids can climb inside and take over the controls up at the front of the plane. From the  nose of the plane, they look out and imagine they are soaring over the clouds.
Prop Airplane Playground is located in front of Block 338, Bukit Batok Street 34. Read more about it here.
---
Yung Loh Jet Plane Playground
Set in a park at Yung Loh Road is a unique jet plane playground. Surrounded by housing blocks, the jet plane playground is made from metal rings. It looks like it is missing its skin, or perhaps it is meant to look like Wonder Woman's invisible plane instead.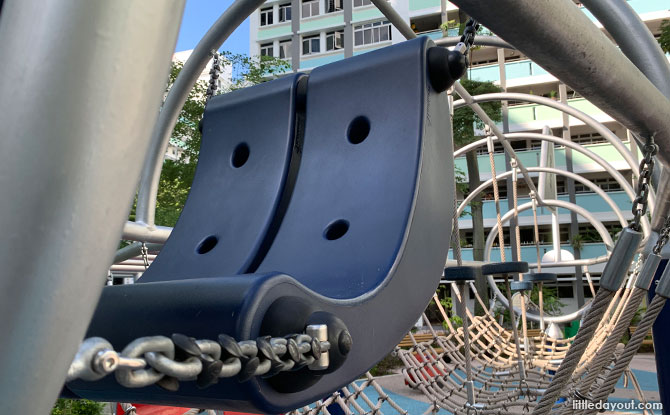 Two brightly coloured "jet engines" are slung beneath its wings. Kids can climb through the netted fuselage of the plane and into the cockpit where there are seats for both the pilot and the co-pilot. Once at the controls, the sky's the limit at this jet plane playground.
The Yung Loh Jet Playground can be found in front of Block 158, Yung Loh Road. It is located close to Taman Jurong Park and its playground. Read more about the jet plane playground in Jurong.
---
Sunset Residences Cargo Plane Playground
The well-shaded neighbourhood park at Clementi Street 13 is home to flight N328CJ. Compared to the other two plane playgrounds in the West, this one has a wider body, like a cargo plane.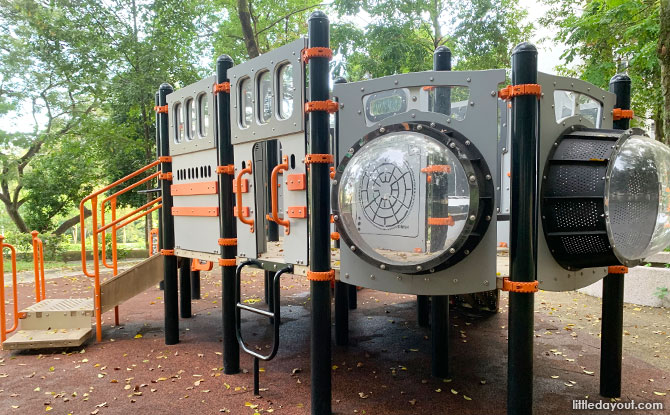 Its wing doubles up as a ramp for kids to climb onboard where there is more than ample space for kids to move around. Chart a flight path and clear the runway for take-off!
The Cargo Plane Playground is located in front of Block 115, Clementi Street 13.