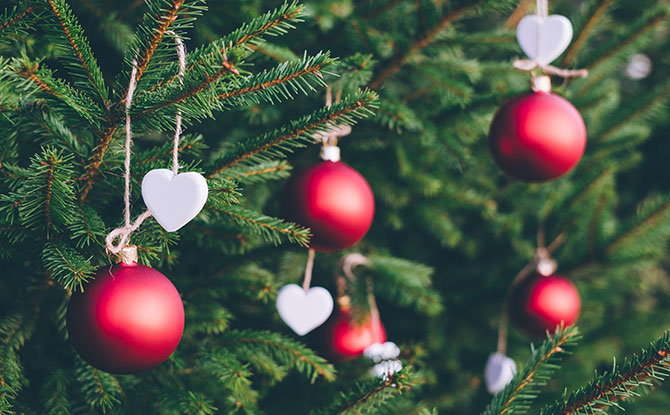 Christmas trees are the staple decor fir the Yuletide season. You can buy Christmas trees in many places in Singapore including supermarkets, retailers like IKEA and Daiso. Deck the halls with boughs of holly and Christmas decor too, while you shop for a tree.
For some, nothing beats having a live Christmas Tree in Singapore. The fresh scent of the needles and authenticity of a real Christmas tree adds a special touch to the holiday season.
Prices for a real Christmas tree in Singapore typically start from around $180. If you are thinking of purchasing one, you may also wish to check with the shop that you are buying the Christmas tree from about disposal services at the end of the season.
For those who prefer evergreen trees, aka fake Christmas trees, this is an option you can re-use every year. However there is need for storage of the tree when the Christmas season ends.
For those who are wondering where to buy a real or artificial Christmas tree in Singapore, here is a rundown of places where you can find them during the year-end season.
Where You Can Buy a Live & Fake Christmas Tree in Singapore
---
1. Far East Flora
Do you live scent of fresh pine from fresh Christmas Trees? Far East Flora has USA Nordmann and Europe Noble Firs trees to celebrate the Yuletide season. With sturdy branches, which can hold heavier ornaments, and beautiful needles, Noble Firs are a popular variety of Christmas trees. It is also suited to Singapore's hot and humid climate. Far East Flora even stocks Christmas ornaments which you can use to decorate your tree.
Multiple locations islandwide
Website
---
2. IKEA Singapore
This year IKEA will not be offering live Christmas trees. Instead, customers can purchase artificial Christmas trees along with the VINTERFINT collection at IKEA Singapore stores or via the website.
---
3. Bedok Garden & Landscape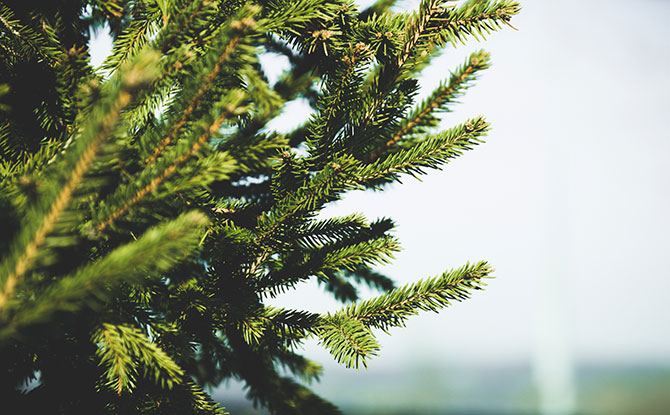 Located in the East of Singapore, Bedok Garden & Landscape brings in a "forest" of Christmas tree at around November-time. Head down to pick out your favourite live Christmas tree. While there, you can also pick up some pretty poinsettias too.
Where: 4A Bedok S Rd, Singapore 469279
Website
---
4. Candy Floriculture
Located at Thomson Road, Candy Floriculture stocks live Christmas trees for the holiday season. Varieties available typically include Noble firs and Nordman firs. These trees can be as tall as 11 feet tall!
Where: 567 Thomson Rd, Singapore 298183
Website
---
5. Song Lang Garden
Pay a visit to Song Lang Garden at Katong to shop for fir trees at their garden centre! These are available in a variety of heights and stocks are fresh but selling out fast!
Where: 378 Tanjong Katong Rd, Singapore 437134
Website
---
6. Island Group
One of several nurseries in the Thomson area, Island Group stocks Noble Fir Christmas trees. These can cost between $128 to $258 depending on the height of the tree.
Where: Plot 13, Joan Road / Thomson Road, PSA Nursery, Singapore 298897
Website
---
7. Tidings
Tidings offers both real and artificial options for Christmas trees. It sells a range of trees such as premium, live, artificial trees with free delivery.
---
8. Henry Christmas Wholesaler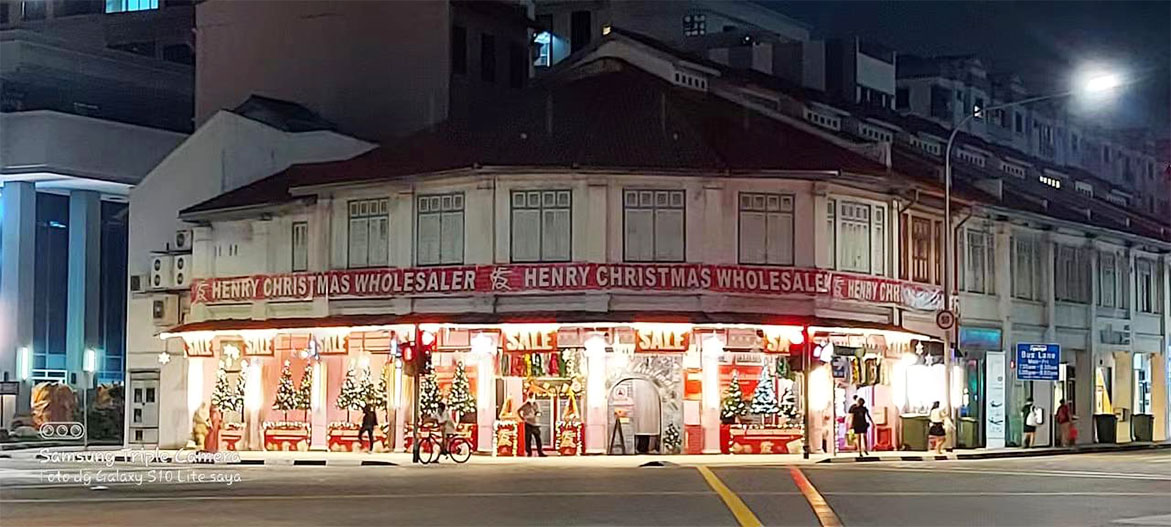 Purchase all things Christmas from Henry Christmas wholesaler. It sells fake Christmas trees plus ornaments to dress them up. Shop in person to suss out those trees before purchase.
Where: 734 Geylang Road, Singapore 389645
Website
---
9. Vanda Win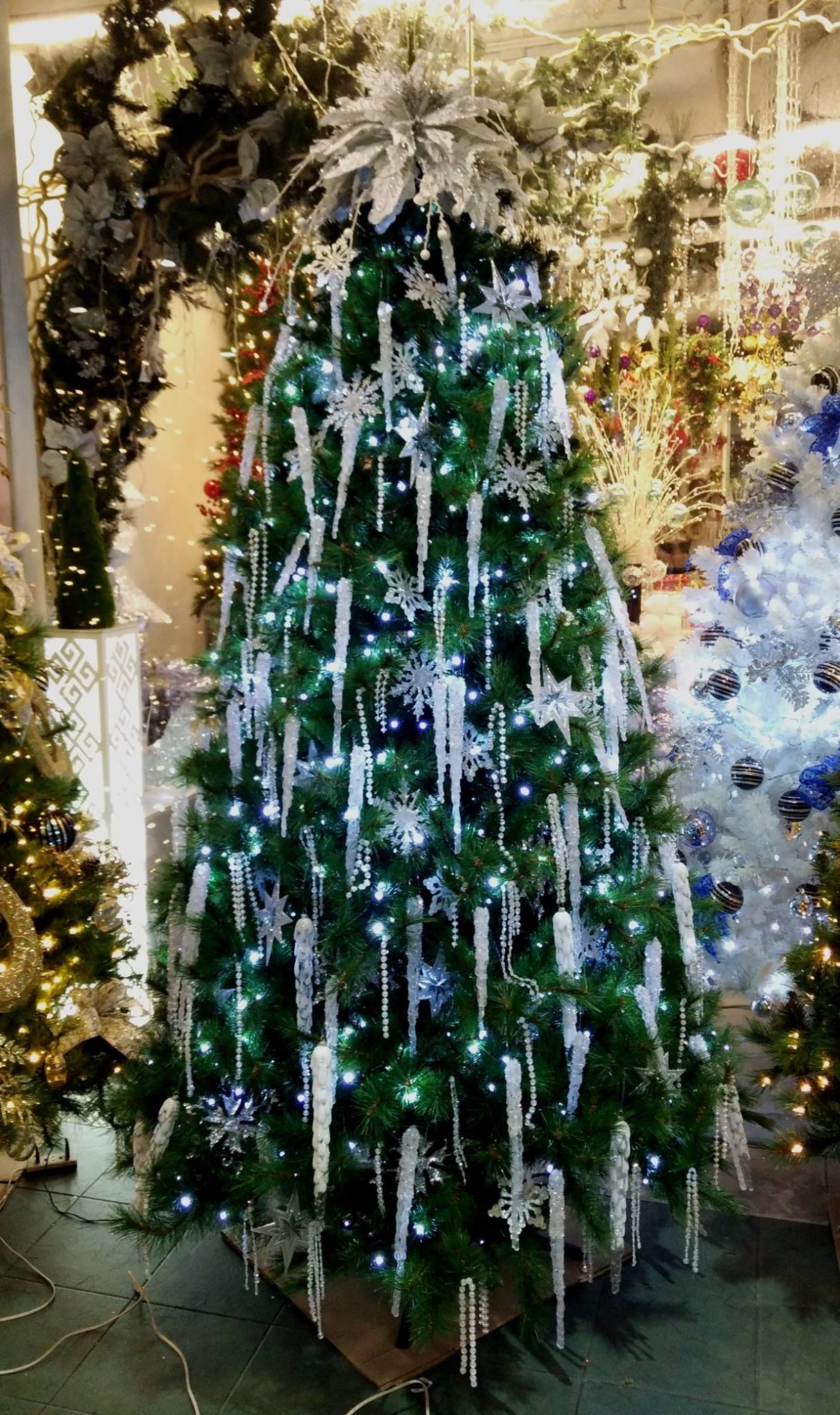 You can find Christmas trees, pre-decorated trees, different types of ornaments and other Christmas décor at Vanda Win, located at Tanjong Katong. Amongst the type of Christmas ornaments that you can find at Vanda Win are festive hats, pine cones and cute table top decorations that will add a bit of pizzaz to the holidays.
Where: 11 Tanjong Katong Road, #03-25/26/27, KINEX S437157
Website
---
9. Hsen Global
For those preferring a one-stop shop, you might want to visit Hsen Global for your artificial Christmas tree.
Hsen Global Pte Ltd was established in 2007 as a wholesale supplier for events and festive decorations. You can find these at Hsein Global: Christmas trees, Christmas ornaments, Baubles, Candy lolipop, Joy stick, Beads, Poinsettias, Glitter butterfly, Glittery Twigs, Xmas Plush Toys, Wreaths, Garlands, Swags, Tear drops, Snowman, Santa Claus, Snow Cottages, Holy Picks, Floral Sprays, Reindeers, Snowflakes, Jingle Bells, Ribbons, Christmas Props, Stage Standees, Led Lightings.
Where? 18 Tannery Lane, #02-02 Lum Kong Building Singapore 347780
WhatsApp +65 9697 9691 for an appointment
---
10. Masons Home Decor
Looking for a hyper-realistic Christmas tree and unique decorations that will transform your home into a winter wonderland? Masons Home Décor has an extensive collection of Christmas trees, ribbons, tree picks and decorative items, perfect for any Christmas theme.
This year, choose from five new Christmas tree designs, including those that allow you to choose the direction of branches, shade of green and size of tips.
Where? 5 Pereira Road #04-01 Asiawide Industrial Building Singapore 368025
---
11. Supermarkets
Many supermarkets and hypermarkets in Singapore, such as FairPrice, Cold Storage, and Giant, sell live Christmas trees during the holiday season. Visit the stores to check on availability and pricing.
---
12. Sing See Soon
Purchase your tree from Sing See Soon to support a sustainable farm in Canada. The Fraser firs are delivered right to your doorstep. Sing See Soon also provides tree disposals.
Where: 32 Punggol East, 01-02, Singapore, 828824
Website
---
13. Lim Hock Swee Christmas Tree & Decorations Trading Co
While there are mixed reviews for this store, you can surely purchase artificial Christmas trees and decor here. There is a wide selection of items plus discounts can be given.
Where: 801 Geylang Rd, Singapore 389681