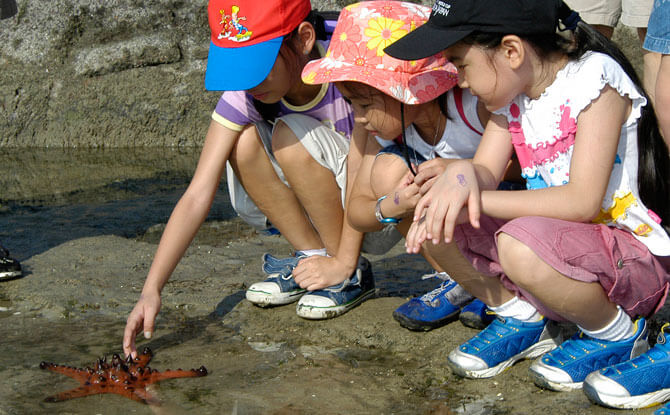 Pesta Ubin 2018 celebrates all things Ubin from 26 May to 24 June 2018. During these four weeks, visitors to Pulau Ubin can experience what the island has to offer through a variety of activities and events.
Here are some family-friendly events and activities taking place during Pesta Ubin 2018.
Pesta Ubin 2018
---
Pesta Ubin WalkRunBike 2018
When: Sunday, 27 May
Sign up for the Pesta Ubin WalkRunBike 2018. Families walk together along the 2 km Sensory Trail while runners can sign up for the 6 km route. There is also a 6 km mountain biking route for the more adventurous. Registration is required and fees apply. Get more information here.
---
-- Story continues below --
---
Guided Mangrove Kayaking
When: Saturday, 2 June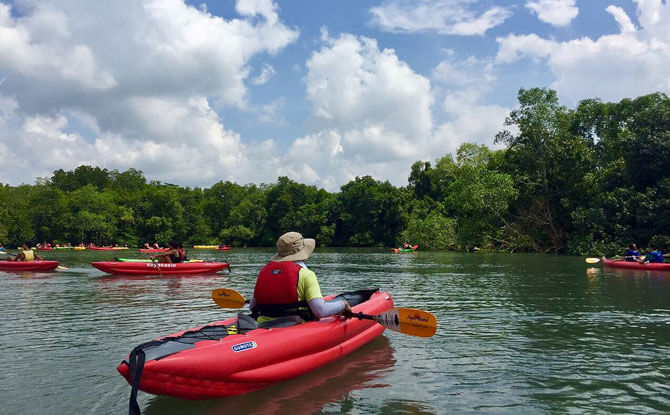 Take to the water on a kayak tour that will provide you with a close-up view of mangroves and coastal forests during Pesta Ubin 2018. Experienced guides will share interesting facts about the mangroves as you paddle up Sungei Jelutong and what can be done to help to conserve these eco-systems. More information here.
---
Make a Pulau Ubin Animal Clay Figurine
When: Sunday, 10 June
Join artist and art educator Jacquelyn Soon as she guides you in making Pulau Ubin animal figurines, such as otters, hornbills and wild boar, from Air-Dry Clay. Fees apply. Find out more here.
---
Balik Chek Jawa (Chek Jawa Open House)
When: Sunday, 10 June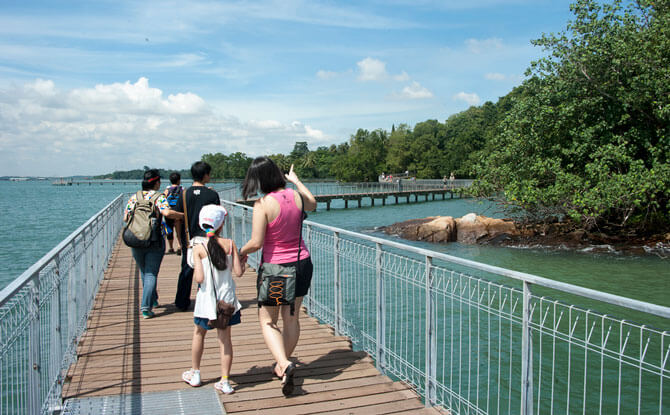 Pay a visit to Chek Jawa and discover the different eco-systems found there. Speak with the volunteer guides along the Chek Jawa boardwalk to learn about the wildlife found there. Find out more here.
---
Pulau Ubin Nocturnal Walk
When: Saturday, 16 June
Join the Vertebrae Studen Group and Herpetological Society of Singapore on a night walk on Pulau Ubin. Keep your eyes peeled as you go in search of wildlife on Pulau Ubin such as snakes, mousedeer, pigs and ours with fellow adventurers. This is a free event but registration is required. It is open to adults and children six and above. Find out more.
---
Ubin Day
When: Sunday, 24 June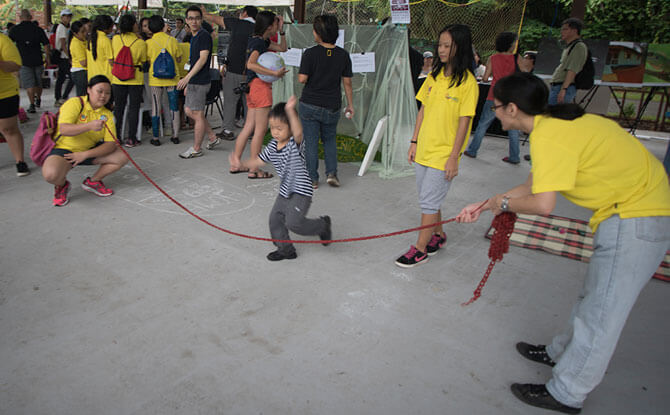 Pesta Ubin 2018 wraps up with Ubin Day on Sunday, 24 June. Take part in activities organised by Ubin interest groups between 9 am to 4 pm. Help out in a coastal cleanup at Jelutong Beach, go on guided walks, play kampung games organised by U Cares and more. Activities are free and no registration is required. Get more information here.
For more details, visit the Pesta Ubin 2018 website.