If you have grown up listening to YES 93.3 DJ Lin Peifen, you would be familiar with her voice and her journey. She is soon to be a mother of two boys!
As a busy radio producer-presenter, Peifen is kept busy with her dual roles as mother and DJ. We find out how she copes and how she has been preparing herself and her son for "didi". For expectant parents, Peifen has some gems to share regarding preparing the older sibling for the new arrival, read on!
---
Little Day Out Interviews Lin Peifen, 93.3 FM DJ, on Motherhood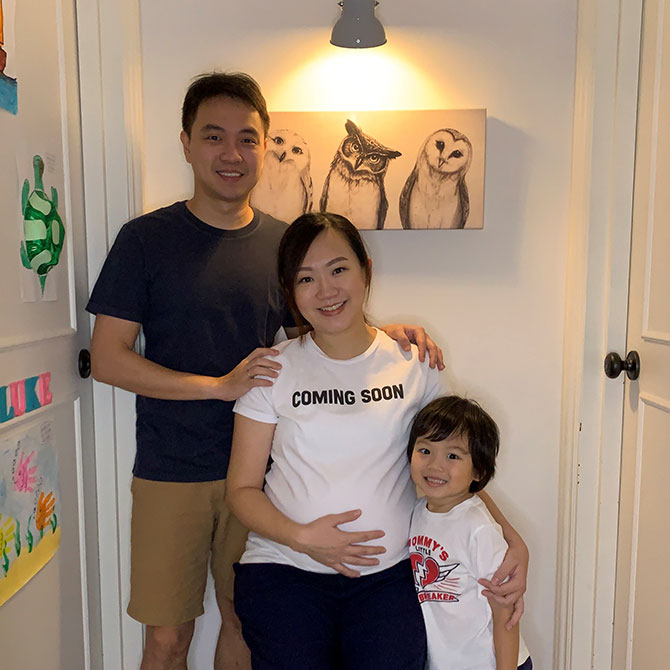 Congratulations on your 2nd pregnancy, how has life been as an expectant mum during these extraordinary times?
Thank you! In a surprising way, this second pregnancy has been quite relaxed, because there hasn't been a lot of rushing to places since we can't go out much, and delivery services for food and daily necessities are very much improved during this period of time.
I thought there would be friction and conflicts at home during circuit breaker (CB), but it turned out to be a great time for us to bond with each other and our first-born. He had so much fun at home that he dreaded going back to school when circuit breaker ended.
---
-- Story continues below --
I guess I'm a little lucky because he's still at an age when I can be relaxed about education, unlike say perhaps for parents who have kids who are already in primary school, with a curriculum to follow and grades to work for.
So during CB we mostly just learned through play. We would start our day with some short proper lessons, either using materials provided by the school, or I would ask him what he wanted to learn and together we would work something out. After that it's free play with his toys, or drawing, or painting on the bathroom wall, and maybe some activity/experiment I found online.
I bought many books for him as well and I would ask him to pick some for me to read to him. Fortunately, he enjoys listening to my storytelling.
There's screen time here and there, we keep it to a total of 1 to 1.5 hours a day.
---
How do you feel expecting this time as compared to the first pregnancy?
I probably worry a little less than before, partly because I have less time to. I'm more tired though, having advanced in years since my last pregnancy. But it's not bad either because I can fall asleep more easily.
The discomforts that I experienced in my first pregnancy were back this time round too, and even though they were worse than before, I knew what to expect and how to deal with it.
---
How have you been preparing Luke in his role as an older brother?
I try not to constantly remind him that he's going to be a big brother. I think making a big fuss over the arrival of didi would cause him to feel it more as something serious and stressful.
I simply told him when I started showing, that we will be welcoming another boy. He has always wanted a sibling to be his play mate, so he was happy.
After the announcement, I didn't talk about the baby unless he asked me about it, like when will didi come or where will he sleep. I'd take these chances when he showed interest about his baby brother to subtly teach him about how he can be a good big brother. It's been working well and he hasn't shown much jealousy or anxiety.
Until more recently, when I can't play with him anymore or carry him, I sensed he was a little sad, but we would replace play time with more chit chats and storytelling, and instead of carrying him, I would hug and kiss him more.
---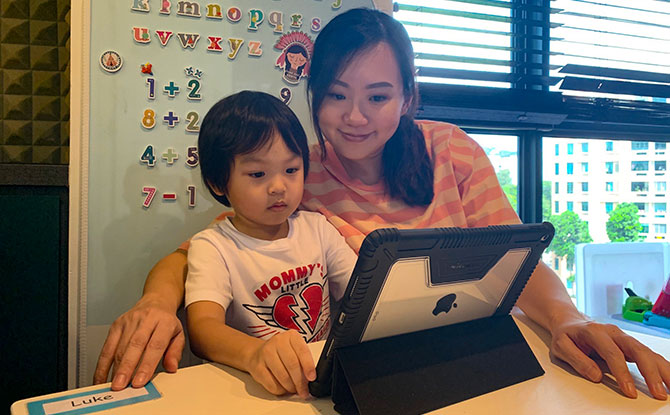 I don't really stick to one set of philosophy when it comes to parenting. Children are people, individuals, and there isn't just one way to educate and take care of them.
I do place a lot of emphasis on connection, because with a good connection, it is easier and more effective as I switch from friend to disciplinarian to playmate etc when I need to.
When my son was younger, the connection was mostly physical, I fed him, bathed him, carried him and rocked him to sleep.
As he grows up, we established emotional and intellectual connections, and I want to strengthen these as much as I can now, while he still eagerly wants to connect with me.
---
How do you balance your career as a deejay and family life?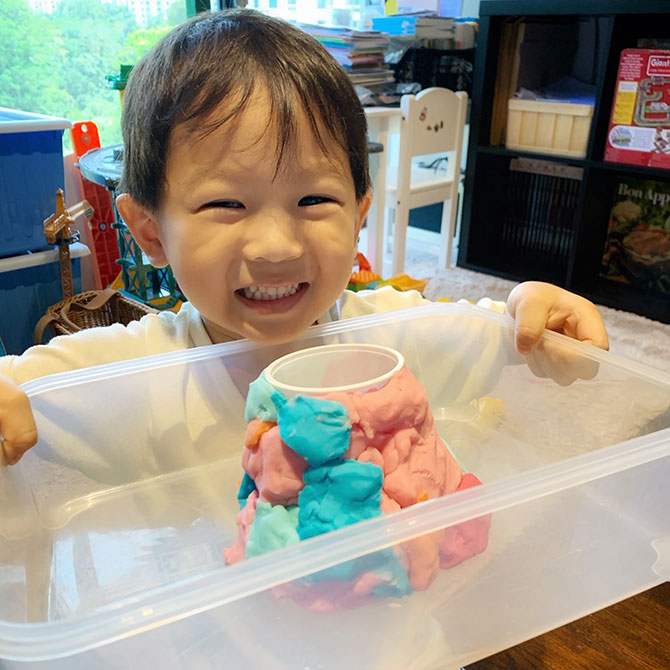 I'm very lucky to have a job that is quite flexible and allows me to work independently. My family, co-workers and superiors have been very supportive as well, which really helps a lot.
On my part, I try to stay focused as much as possible. When I work, I am focused on my job as a radio presenter, I don't allow mum's guilt or other personal matters to distract me. By putting in 100% for my work when I do it, I feel good about myself and I can finish my work nicely without worries. And when I return home to my family, I try my best to leave work aside and give my 100% to them as well.
I also try to involve my son in my work sometimes, to let him know what I do for a living, so it's easier for him to understand when I tell him I need to work. He has done some recordings for my show, and I let him listen to the things I've produced, as well as ask my husband to put my show on the radio at home when I work.
---
Any parenting tips for our readers?
Parenthood is a constant learning journey, so keep your minds and hearts open and humble, don't be too hard on yourself but always try your best.
---
Tell us about how you spend a Little Day Out with your family.
We love nature and the outdoors. Before COVID-19, we would head out to the different parks and outdoor playgrounds in Singapore regularly. Even when travelling overseas, a lot of our time is spent outdoors. I would always plan to visit the popular parks and playgrounds at each of our holiday stops.
We always feel so good breathing in the fresh air and soaking up the sun, and, after a fun day out, Luke would have a great appetite and good night's sleep, which works well for mummy and daddy to have a good rest in the evening as well!
---
Thank you, Peifen!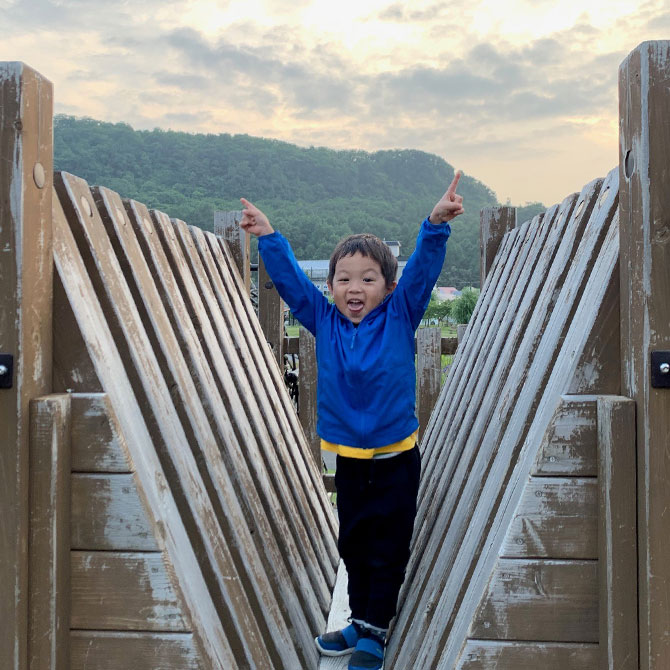 We love the great outdoors too and glad to hear Peifen's similar perspective. Thank you Peifen for her insights. We wish her a smooth delivery and a fulfilling family time ahead.
For fans of 93.3 FM, you may want to hear more of Peifen before she heads off for her maternity leave. There is also an ongoing contest on air with cash prizes to be won.