Which country topped the IMD World Competitiveness Ranking 2019, ranked second in HSBC's 2019 list of best places to live in the world, and clinched the number one spot in the Global Childhood Report 2019's ranking of 176 countries?
Singapore!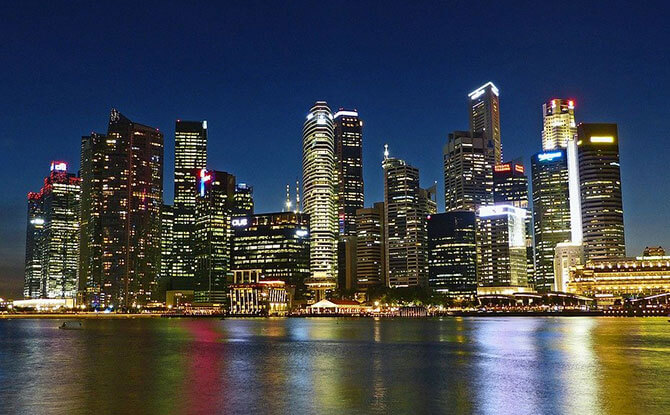 The Little Red Dot's consistency in earning such accolades has cemented its reputation as one of the most desirable countries to bring up children. Whether you are looking at economic competitiveness, quality of life or opportunities for children to develop holistically, Singapore comes up tops.
If you would like your child to grow up in such a well-rounded environment, consider applying for permanent residency in Singapore for your charge. With the PR status, comes a host of benefits:
---
-- Story continues below --
More Choices For Your Child's Preschool Education
We all know how important a child's early years are. This is when the foundation for learning is set, and is the best time to encourage the little one's endless curiosity and fuel the joy of discovery.
Whether you lean more towards a structured academic approach, child-led learning or experiential-centric educational model, you will be able to find a preschool that matches your preferences and beliefs here.
MOE-governed Preschools
As a Singapore PR, your child will have access to all the preschools in the country, including those governed by the Ministry of Education (MOE), where the little one will enjoy priority over children who hold other passes during enrolment.
Known as MK-Early Years Centres and MOE Kindergartens, these follow a more structured approach, with an emphasis on helping kids gain academic knowledge to prepare them for primary school education. That said, lessons are not stuffy and just reading- and writing-centric. Children enjoy many activities that help them develop holistically and gain self-confidence as well as social skills. The fees at these early childhood education institutions are more affordable.
Private Preschools
The privately-run preschools here offer widely varying curricula and pedagogies ranging from Montessori to Reggio Emilia, Waldorf Steiner, IB and Mandarin-focused. True to its reputation for education excellence, the Lion City makes sure that there is no lack of choices for learners, starting from the early years.
Access To World-Class Tertiary Education Institutions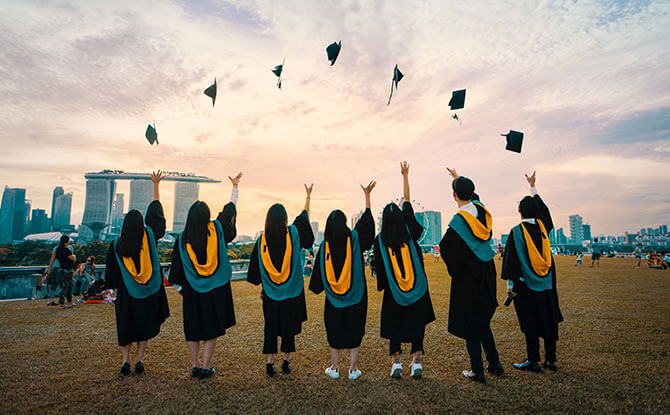 Fast forward to your child's tertiary years. Although Singapore is just a dot on the world map, it offers a surprisingly wide range of tertiary education options.
Local Universities
The quality of Singapore's education system is world-renowned. Two of the country's six universities – National University of Singapore (NUS) and Nanyang Technological University (NTU) – consistently score well in rankings. Both are placed eleventh in the 2019 QS World University Rankings. NUS is Number 1 out of 350 Asian universities while NTU takes the third place.
As a PR, your child will have the chance to attend these universities with the privilege to enjoy highly subsidised tuition fees.
Besides NUS and NTU, four other universities have recently been established to meet the nation's rising demand for university education and offer a more diversified programme. These universities, namely Singapore Management University, Singapore University of Technology and Design, Singapore Institute of Technology and Singapore University of Social Sciences, appeal to undergraduates who are more keen on real-world learning and industry-relevant degrees.
Overseas University Degree Options
If an overseas university degree is preferred but not the hassle of moving out of the country, two options are available: getting a place in an overseas university with a campus in Singapore or enrolling in a private education institution with external degree programmes.
Granted, private institutions like these command higher tuition fees, but with this arrangement, students do not have to travel to a faraway land or incur additional expenses on food and lodgings.
Arts Institutions
For those who are inclined towards the arts, the LASALLE College of the Arts and Nanyang Academy of Fine Arts offer degree and diploma programmes in disciplines ranging from performance arts to fashion design, arts management, design and media, and creative writing.
Tap On Singapore's Affordable Healthcare System
Singapore is not just known for its education excellence. The country's healthcare system is also among the top in the world. In fact, it is ranked eighth in Bloomberg's 2019 Global Health Index and has even been used as a model by the Obama administration for the United States' healthcare sector.
The magic lies in how the city-state boasts world-class medical facilities and expertise, yet manages to keep healthcare services affordable for the masses.
As a Singapore PR, your child will have access to the subsidies that the government offers at public facilities such as government hospitals, polyclinics and general practitioner clinics. The amount of subsidy received varies based on income level and type of service required, reaching up to 70% for PRs who choose to stay in Class C wards.
You can also opt for the country's private healthcare facilities. The private sector offers a wider range of, albeit more costly, medical treatments, at private hospitals run by two hospital groups.
How To Apply For Singapore PR
Having discovered the many benefits of securing Singapore PR status for your child, you may be wondering how you can go about applying for it.
As shown below, the process consists of many steps and is tedious and methodical, requiring multiple documentation. While applying, be careful not to make any mistake, or miss out on uploading a document, which could lead to the rejection of your application.
Note: These are just broad guidelines. There are myriad details involved, which you can find out at the Immigration & Checkpoint Authority's (ICA) website.
Step 1: Eligibility Check
Before you delve into the complicated application, it is important to do an eligibility check. Your child is eligible for Singapore PR if:
You or your spouse are Singapore Citizens or PRs
You or your spouse are eligible for the Professional, Technical Personnel and Skilled Workers (PTS) Scheme or the Global Investors Programme (GIP)
He or she is eligible for the PTS Scheme or the GIP
He or she is married to a Singapore Citizen or PR
He or she is an international student who has stayed in Singapore for more than two years and passed a national examination or is in the Integrated Programme
Step 2: Compile Documents
PR application is to be made online and has to be completed within seven days. To make sure that you can meet the timeline, it is better to compile all the documents that you will need first.
You will need to submit many documents, ranging from basic identification such as your child's passport photo and birth certificate to more specific data such as the immigration pass and education certificates. Depending on the route through which you will be applying for PR status for your child, additional documents may be needed. Up to 11 documents relating to the child and 17 to parents could be required for this step of the application process!
Do note that translations that are from approved sources must be provided for documents that are not in English.
Step 3: Proceed With The Online Application
With all your documents ready, you can start making the actual application via the ICA's online e-PR system. From logging in to filling up the application form, uploading all the required documents and finally making payment, everything needs to be completed within seven days or 168 hours. Miss the deadline, and you will have to start all the way from the beginning again.
Step 4: Complete The Formalities
After the tedious online application, comes the long wait of six months or longer! If the application is successful, your child will receive an approval letter, after which he or she can make an e-appointment to complete all the formalities. You will need to bring along hard copies of all your submitted documents and make final payments.
Should your child's application be rejected, the six months of waiting would be precious time lost. It would also be hard to determine the cause of the unsuccessful attempt.
Increase Your Chances With Professional Help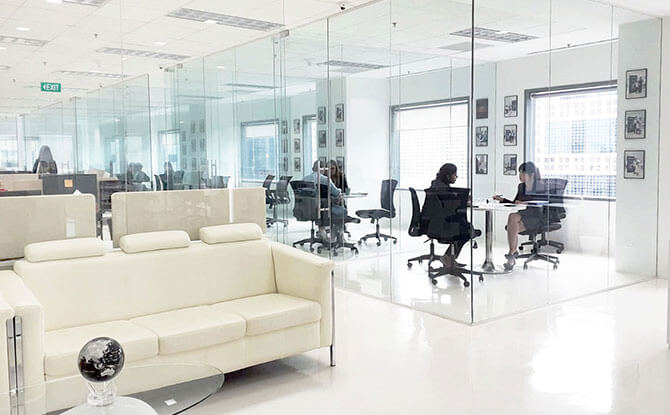 Instead of navigating the complicated process on your own, you can choose to enlist the services of an immigration consultancy firm that specialises in Singapore PR application. With the professional help, you will be able to avoid pitfalls and unnecessary mistakes, not to mention save precious time and effort.
Paul Immigrations Reviews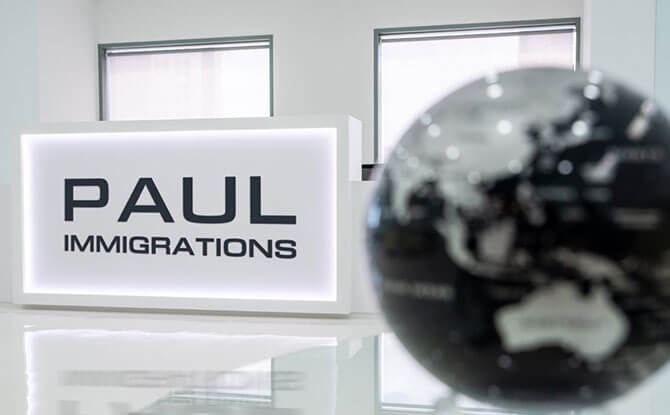 The immigration consultancy firm's track record of more than 15,000 satisfied customers gives you confidence in the success of your young one's application.
Beyond being accurate in their documentation, the firm's consultants are also in the know about immigration policies and processes. Under their experienced guidance, PR hopefuls can look forward to a greater chance of receiving the coveted approval letter.
To help their customers stand out from thousands of applicants, for example, these consultants make sure that a professionally written cover letter is added to every set of submission documents.
No wonder the firm has been getting reviews such as these:
"My consultant was great in handling my application! In 6.5 months my PR application was approved!"
"I'm so glad I booked an appointment with them."
"I was pleased with the amazing service provided by them."
"Highly recommended!"
Find out more about how you can get an advantage in your child's PR application.
This feature is brought to you by Paul Immigrations.