I often find the problem with the need for apps on the mobile device. "Not another one!" You might say. Why not? If this app helps simplify your life with some nifty home organisation and behaviour management tools? I tried out Ourhome app, thanks to a mummy who's also a reader of Little Day Out, who uses this app with her children.
In terms of behaviour management, it is similar to ClassDojo with a simpler interface and perhaps less frills. Here's what we found out.
---
Overview of Ourhome App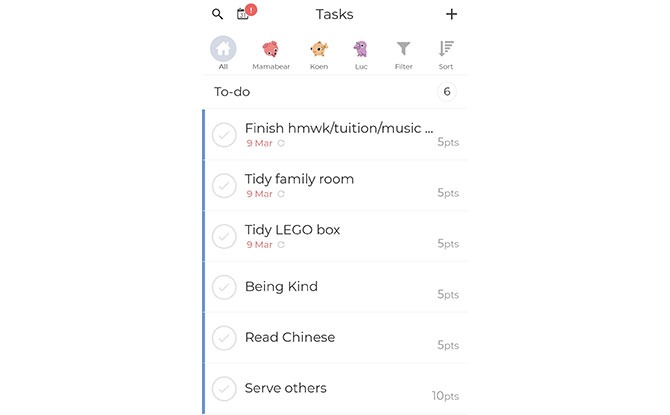 Ourhome app is available on both Google play and App store. It helps with creating grocery lists, managing tasks and events to keep busy parents on top of their to-do list.
It has a cheery interface, and options to create accounts for each family member. You can input profiles, names, e-mail addresses to send each member a message.
---
Behaviour Management with Ourhome App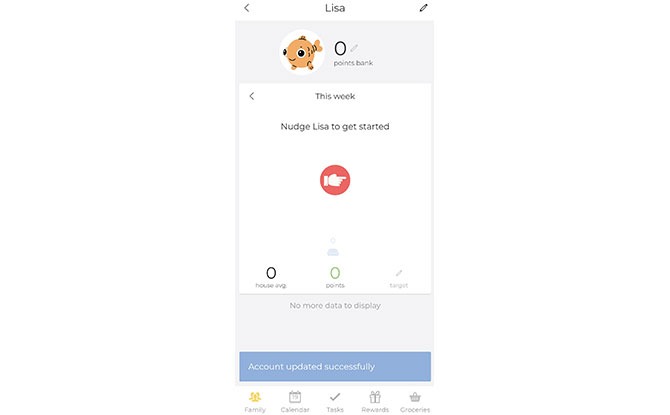 This was the main objective of downloading the app – to manage behaviour through incentivising and a system to capture both the positives and negatives. As a busy parent, it is often hard to monitor behaviour all the time. The app helps with keeping track of all the tasks and chores the child must do instead of relying on the parent's reminders and memory.
For instance, you can list the tasks such as "watering plants", "taking pet dog out for a walk", "finishing school homework","piano practice"with points. You can assign certain tasks to certain members of the family as well.  This point system is also linked to a reward system. You can determine the size of the rewards in accordance to the points awarded.
Children get to choose to "claim"the rewards and then the points will reflect the deduction for claiming rewards.
The deduction of points will occur if the task is not completed. If the siblings fight for instance, you can deduct points for not "getting along".
---
Managing the Home with Home Organisation Tools
My personal preference is to consolidate functions within apps instead of having many apps downloaded. I can use one app for different purposes. For Ourhome, the grocery list is easily accessed, there is also a list for household needs. Categories can also be added like "urgent" and sorted.
---
Parent's Take on OurHome
OurHome is a helpful app to parents and caregivers in monitoring their children's behaviours. The simple interface is easy to navigate and use. I also appreciate how there were options for deadlines and assigning tasks to specific members. So this task list would be easily assigned according to the ages of the children. You can also use the sort and filter options to see the list of tasks assigned according to the person or category.
A bonus is the grocery list function which would be useful to parents at the supermarket. Making a list of household tasks is also important to keep track of the outstanding needs of the home.
Download this app from here.