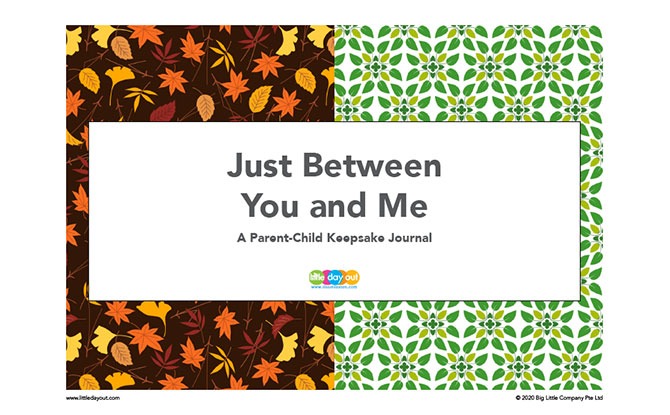 Conversations need not be verbal. Some children and, parents too, may enjoy writing to talking. That's why we've put together a parent-child keepsake journal template which you can download and print out.
It is a way for parents and children to take the conversation onto paper. You can use it to write notes to your child and have them respond in their own time.
Parent-Child Keepsake Journal Printable
Best of all, once you have completed the parent-child journal, you can set it aside as a keepsake to look back on. It can be something to treasure and look over with your child when they are older.
Get the free Parent-child Keepsake Journal Printable.