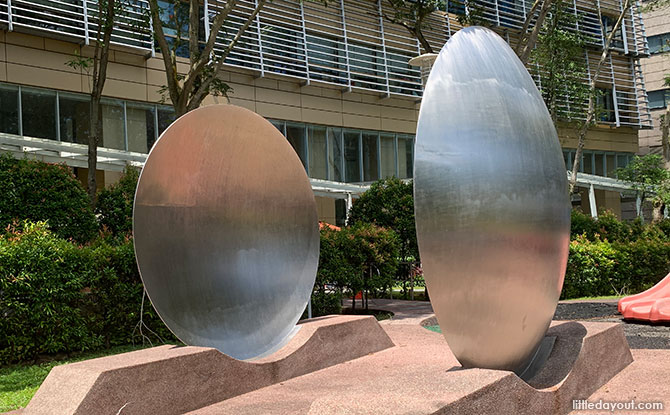 Have you ever come across two gigantic stainless-steel dishes, with their concave surfaces facing each other, at the playground?
No, they aren't some special satellite communication equipment or a magical shrinking device. They are a pair of parabolic dish-shaped reflector play equipment. These huge circular discs offer kids a chance to experiment with sound and can often be found as part of sensory playgrounds.
The huge dishes create an acoustic space where sound waves get reflected and focused about.
---
Experimenting with Sound using the Parabolic Reflector Dishes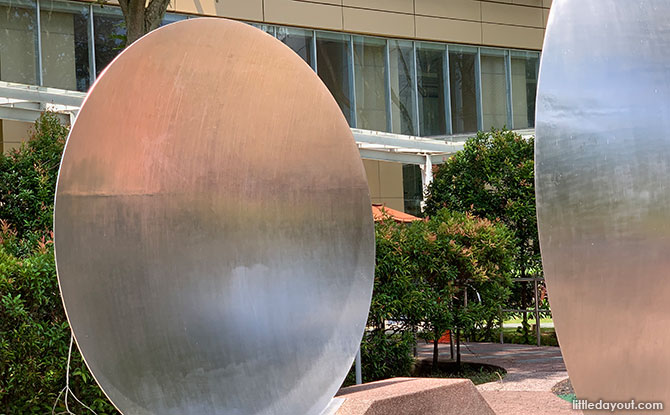 ---
-- Story continues below --
To experiment with sound waves using the dishes, stand away from the centre of the dishes, extend your hands and give a clap. You will be able to hear the sound of the clap reverberating between the two dishes.
What is happening is that by clapping at the centre in between the two dishes, the curvature of the dishes "scoops" up the sound and passes it back and forth between the two dishes.
But you can also disrupt the sound waves that are passing back and forth. To do so, just stand in the middle of the dishes. This will block the passage of the sound waves. This will prevent the and it will no longer reverberate.
You can watch this being demonstrated in the video above.
The parabolic or curved shape of the dish helps to focus the sound.
In some installations overseas, it even be used to "throw" sound across a room.
This is similar to a phenomenon found in places such as the Whispering Gallery in St. Paul's in London and the Grand Central Station Whispering Gallery in New York.
It will be hard to do at the parabolic dishes in Singapore as they are placed much closer to each other.
---
Parabolic Reflectors in Singapore
In Singapore, you can find these parabolic reflectors at a few parks.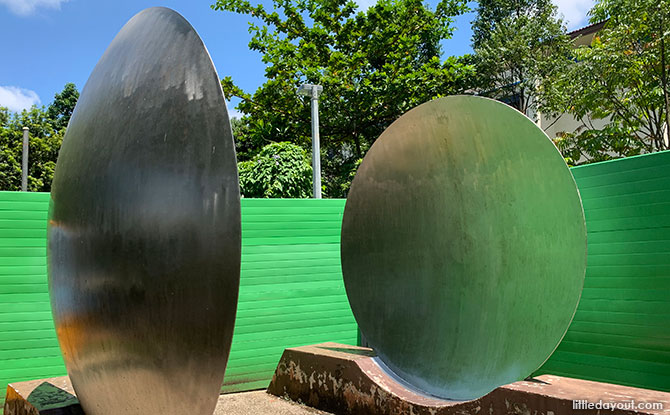 There is one at Dawson / Strathmore at the Linear Park next to SkyTerrace.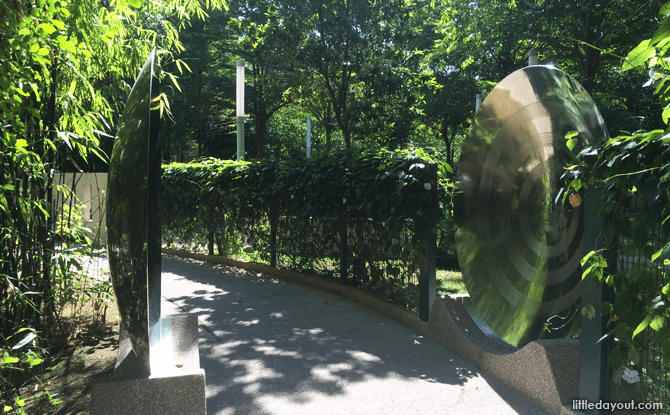 Another one at the Toa Payoh Sensory Park.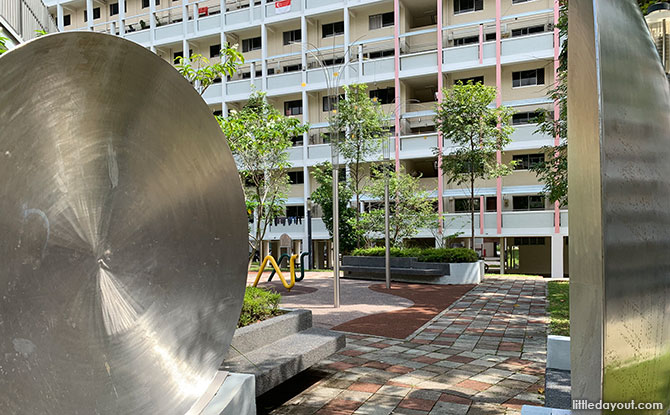 In the East, there is a pair at the Tampines Sensory Garden at Block 941 Tampines Avenue 5.
One more pair is located at the one-North Park playground. However, that playground is currently closed for maintenance works at the moment.