With people working from home and kids on full home-based learning, space is of a premium at home nowadays. If you need extra WFH space, you may wish to check out the cardboard desk and other solutions from Singapore-headquartered Paper Carpenter.
Paper Carpenter, which was founded in 2013, has a series of solutions for those pressed for space and needing something to tide over the home-based learning and working from home period.
Cardboard Desk for WFH or HBL Period
One of its best solutions is the POPPI desk. This is an easy-to-assemble work desk that both adults and kids can make use of. It is even big enough to accommodate a computer like an iMac on top.
The POPPI desk consists of just four cardboard parts which can be easily pieced and slotted together to create a working desk and an extra space during this period of time.
---
-- Story continues below --
The desk even comes with a laminated protective sheet on the desk surface to repel water. It measures 70.5 L x 40.8 W x 85.7 H cm.
It is priced at $25 and can be delivered for an additional fee. They will even assemble the table for you if delivered. That may not be necessary though because the POPPI desk simple enough for just about anyone to assemble on their own.
Cardboard Furniture and Accessories from Paper Carpenter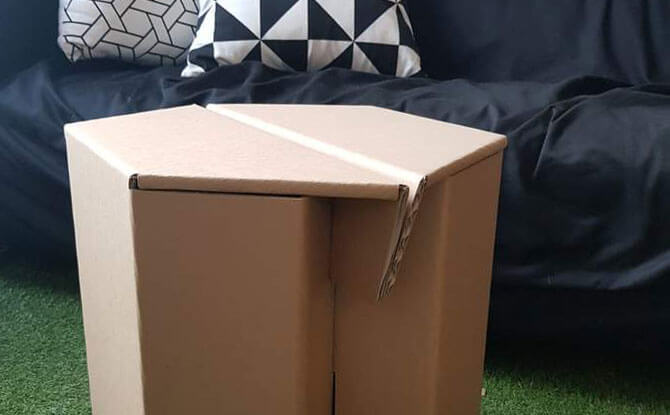 To complement the cardboard POPPI desk, Paper Carpenter also has a HEXA stool, also made from cardboard.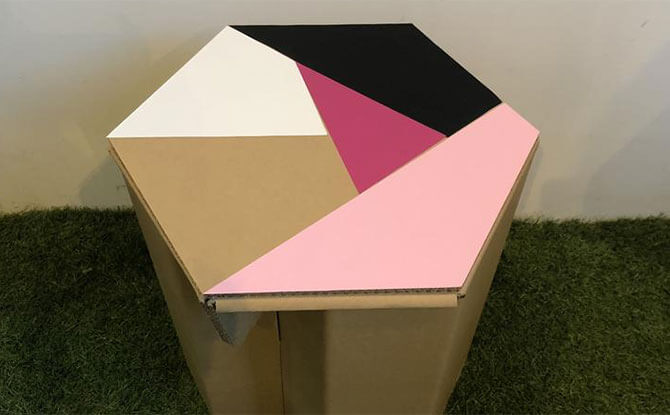 You can even make it into an art project to do at home.
Other accessories that you can purchase to complete the WFH desk setup include a laptop stand, bookstand and desktop organizer. These are all part of Paper Carpenter's Work From Home series.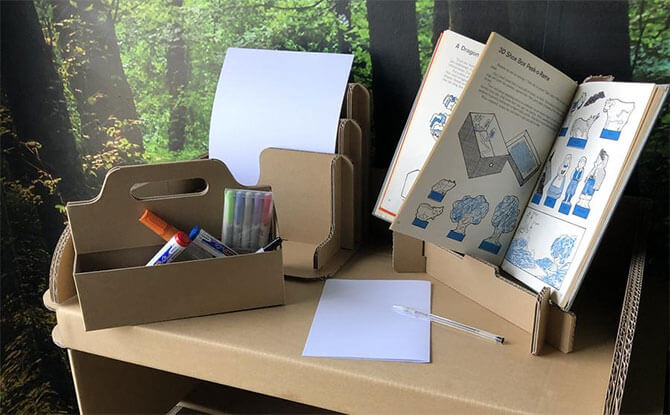 For those who want to get handy around the home during this time, there is even a cardboard toolbox available.
So, if you are looking for a solution to help better setup a space for WFH or HBL, the cardboard table and stool may be something to consider. After this period is over, it can even be disassembled and stowed away. Visit the Paper Carpenter website here.