This year's National Day song 2020, Everything I Am, reflects on the challenging year it has been and reminds us to be thankful for those around us.
Sung by Nathan Hartono with music and lyrics by Joshua Wan (from The Steve McQueens), Everything I Am carries with it themes of togetherness, family, kindness and gratitude. The NDP 2020 theme song is a reminder of the need to be #SGUnited and how the nation and community can be stronger together.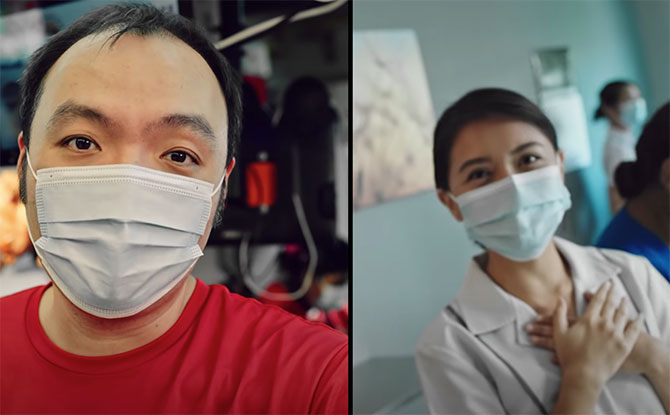 Released on 14 July 2020, the NDP 2020 theme song is accompanied by a video directed by He Shuming. It features scenes of everyday Singaporeans from all walks of life. One of the familiar faces that we spotted was that of Josiah Ng from The Socially Distanced Dad.
National Day Song 2020: Everything I Am
You can watch the music video below.
The lyrics to the National Day 2020 song, Everything I Am, are:
I want you to understand
Because of you, I am who I am
Because of who you are
I can be Everything I am
Show me how I should be strong
Teach me that I can be weak
Because of who you are
I can find anything I seek
And In each other, there will be
The colours of your tapestry
Colours you've never seen
Here's to my home, to my homeland
To every shining crystal in the sand
Because of who you are
I can be everything I am
Here's to you, to my homeland
I hold this precious jewel in my hand
Because of who you are
I can be everything I am
Teacher teach me to be kind
Quick to embrace
And slow to close my mind
If we reach that star
We'll have the universe in time
And In each other, there will be
The fabric of our destiny
It's more than you and me
Here's to my home, to my homeland
A sea of shining crystals in the sand
Because of who you are
I can be everything I am
Here's to you, Singapore (homeland)
Here's to my people I could want nothing more
Here's to you, Singapore (homeland)
We hold this precious jewel in our hands
Because of who you are
Because of who you are
I can be everything I am