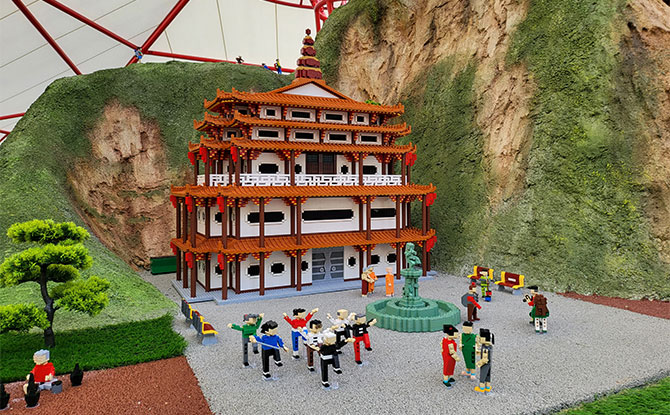 Over 1.38 million LEGO Bricks went into 126 meticulously crafted built-to-scale LEGO models at the new MINILAND Amazing Malaysia at LEGOLAND Malaysia Resort.
The new 381 square metre LEGO wonderland is divided into sections that honour East Malaysia, West Malaysia, and the South China Sea. Each of the models is designed to present a different facet of Malaysia.
---
Iconic Landmarks at LEGOLAND Malaysia Resort's MINILAND Amazing Malaysia
Amongst the LEGO models at LEGOLAND Malaysia Resort's MINILAND Amazing Malaysia include Melaka's historic A'Famosa fortress and the vibrant tapestry of Jonker Walk.
---
-- Story continues below --
The Melaka area was built with more Bright Red LEGO bricks than any other area in MINILAND Amazing Malaysia. The Christ Church structure alone has a total of 8,500 Bright Red LEGO elements and took 90 hours to build.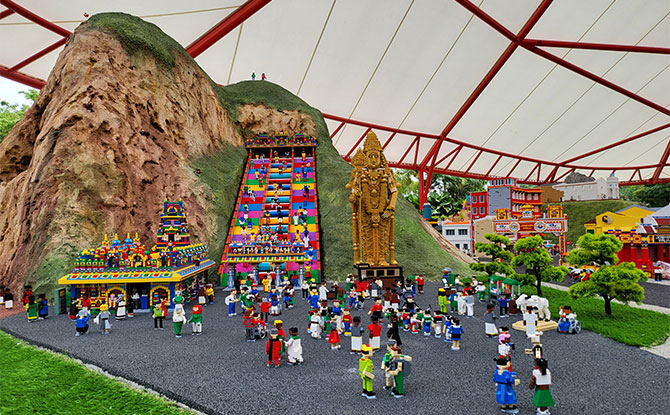 There are also the captivating Batu Caves and more.
---
Educational with Interactive Displays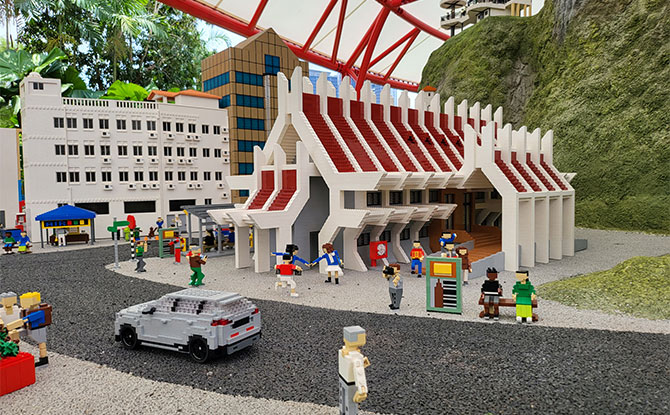 Designed to be more than just a visual treat, the display is also intended to be educational with interactive displays throughout the exhibit that offer glimpses into local stories and Malaysia's rich cultural tapestry.
With the press of a button, visitors can watch a Wayang Kulit show with epic puppetry and traditional melodies.
Or experience the thrill of a Penambang Boat Race on the bustling Sungai Sarawak.
Melaka's iconic rickshaws will also parade their way through Dutch Square.
More than 14,000 hours of construction time went into the building of MINILAND Amazing Malaysia. Each LEGO monument was carefully ideated and built right in Malaysia.
Its launch coincided with Malaysia Day on 16 September.
---
A Taste of Malaysia's Wonders
CS Lim, Divisional Director of LEGOLAND Malaysia Resort, said, "It is hoped that guests will get a taste of Malaysia's wonders with this one-stop visit at LEGOLAND Malaysia, sparking the desire for more adventures within Malaysia, in turn boosting the nation's tourism."
If you enjoyed this story, you may also enjoy this one about a new LEGO Friends set.