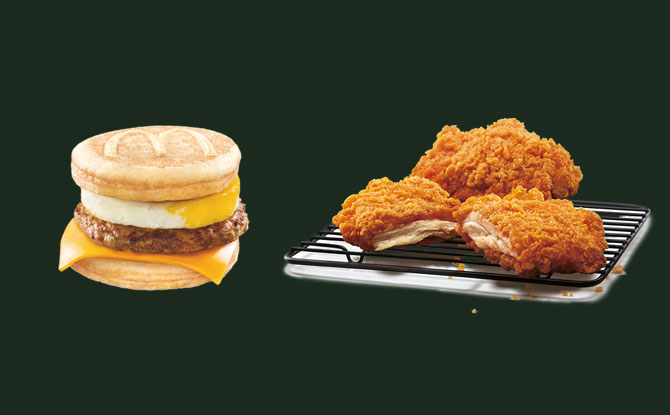 Recently, we've been hearing a lot of pining over McDonald's McGriddles and how it was only returning for a day at the fast food chain's Springleaf Tower outlet. Well, it seems that McDonald Singapore's has listened to the masses and the McDonald's McGriddles will now be available at all outlets from Thursday, 28 February 2019, for a limited time only, while stocks last.
Return of McDonald's McGriddles to Singapore 2019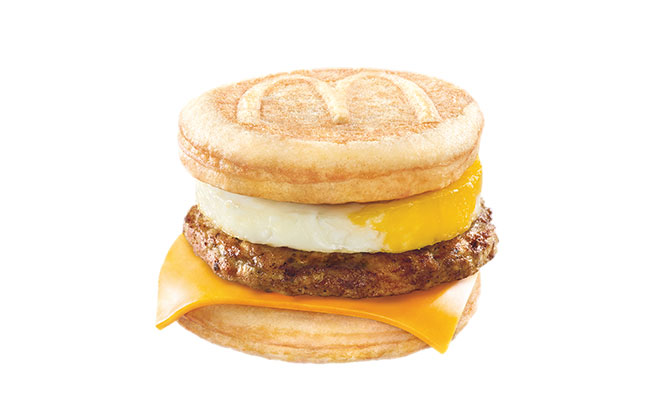 The McDonald's Sausage McGriddles will be available at $4.50 a la carte or as an Extra Value Meal for $5.10. Add on an egg to make it a Sausage McGriddles with Egg for $5.40 a la carte or $6 as an Extra Value Meal.
For the uninitiated, the McDonald's Sausage McGriddles consists of a chicken sausage patty layered between soft, maple-flavoured griddle cakes. It is a sweet-savoury combination that strangely works.
Read our taste test of the McDonald's Sausage McGriddles from its last appearance in Singapore in 2018.
---
-- Story continues below --
On a side note, within the Little Day Out office, we are just wondering how to get our hands on the McGriddles hoodie that was given out at Springleaf Tower on 27 February 2019.
All-New Crispy Chicken at McDonald's Singapore
The Sausage McGriddles is not all that McDonald's has up its red-and-white striped sleeves. On 28 February, McDonald's will also be unveiling the all-new Crispy Chicken. This is a limited time only item too.
The McDonald's Crispy Chicken is a piece of juicy chicken thigh meat covered with a crispy coating. Mildly spicy, the Crispy Chicken will be available from $6.20 for 2 pieces as an a la carte order.
It is also available as part of a Crispy Chicken Feast (from $9.80). The feast includes two pieces of Crispy Chicken, a medium Twister Fries, a Chocolate Pie and Peach McFizz.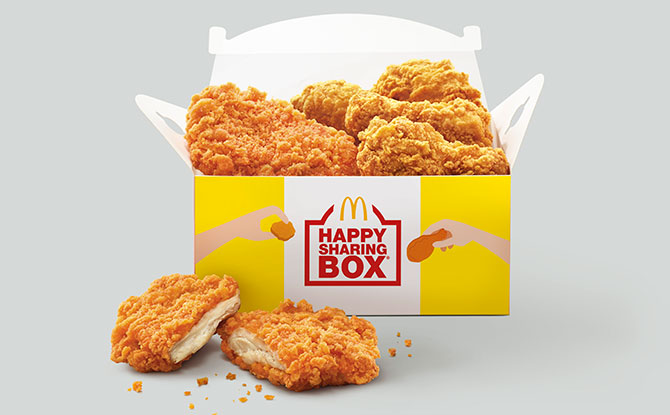 The new Crispy Chicken can also be enjoyed by purchasing the McDonald's Happy Sharing Box. This package of chicken delights comes in two variations, C and D. The Happy Sharing Box C (from $9.20) pairs up two pieces of Crispy Chicken with four McWings. The Happy Sharing Box D (from $14.60) consists of five portions of Crispy Chicken.
All items are available while stocks last.