Popular multi-label store, Kids 21, has brought UK-based Family Members' Club Maggie & Rose to our sunny shores, complete with a bespoke clubhouse in the heart of Dempsey Hill that complements and enhances their chic retail offerings.
Dreamt up by Maggie Bolger and Rose Astor back in 2006, the vision behind Maggie & Rose was to provide children with a beautiful and creative space that would also appeal to grown-ups.
Following the success of Maggie & Rose in London, the team proceeded to open up two clubhouses in Hong Kong – one in Repulse Bay, and the other in Causeway Bay.
Maggie & Rose's Dempsey Den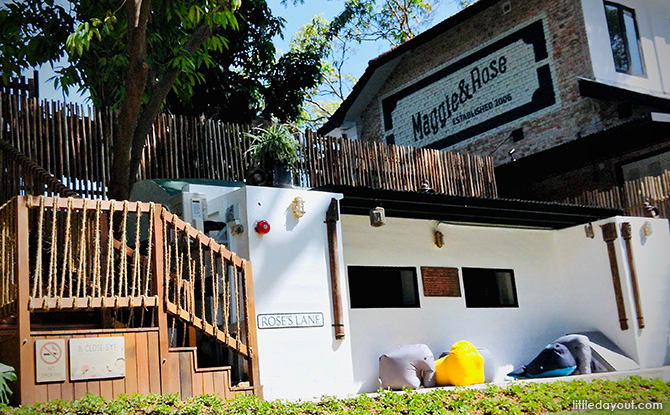 Surrounded by lush greenery, Maggie & Rose at Dempsey Hill is as breathtakingly beautiful as it is well kitted out to cater to the needs of big and small, young and old.
What's a Family Members' Club without a ton of things to amuse the children right? And at Maggie & Rose, the children can play all day, every day, rain or shine!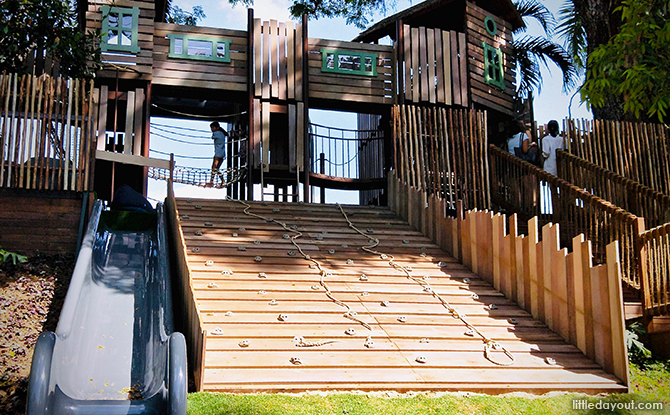 There's the awesome Big Kids Den with its rustic climbing walls, rope bridges, and slides, and the outdoor Yurt on the deck which will host early morning yoga classes, workshops, and even pop-up movie screenings from time to time.
Indoors, there's a little playground suitable for preschoolers and children under 10. Featuring a mini ball pit, a cool treehouse with slides, and a couple of swings, my daughter loved the convenience of running to me for a drink or a snack in the bistro every now and again.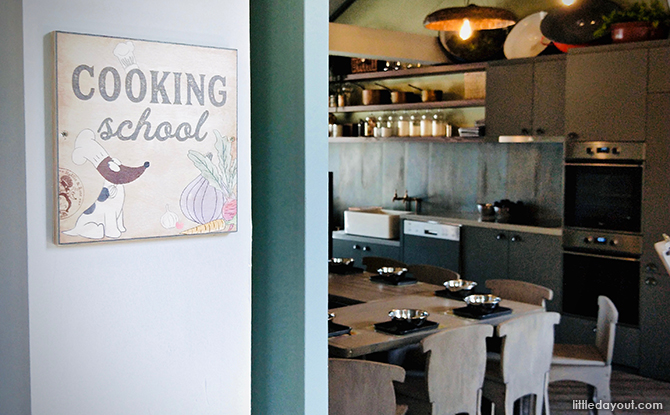 In addition to free play in the playground, Maggie & Rose has an interesting schedule of classes held in The Studios, found on the second floor of the clubhouse.
Specially designed for children ages 6 months to 8 years, there are cooking, art, music and make-believe classes. We hear that these programmes were created by Maggie Bolger with help from her own children, which explains why the classes are so engaging and imaginative!
Eat-Shop-Drink at Maggie & Rose
The COMO family – to which Kids 21 belongs – is big on food, so unsurprisingly, Maggie & Rose has a lovely Brasserie and a great family-friendly menu.
With seating available indoors and outdoors, this members-only uber hip Brasserie is sure to be packed every weekend! Using locally sourced and sustainable ingredients, members can look forward to fresh juices, tasty quiches, and the usual brunch and afternoon tea delights.
With Kids 21 at the helm, we will obviously find a wonderfully curated Kids 21 store at Maggie & Rose.
Fresh and modern, this retail space offers families an interactive shopping experience with everything you might want to buy; from fashion to books and toys.
Because shopping is tiring business, you can take five outdoors where a Food Truck awaits with a selection of homemade goods, coffee, and some chilled kombucha!
The Maggie & Rose Community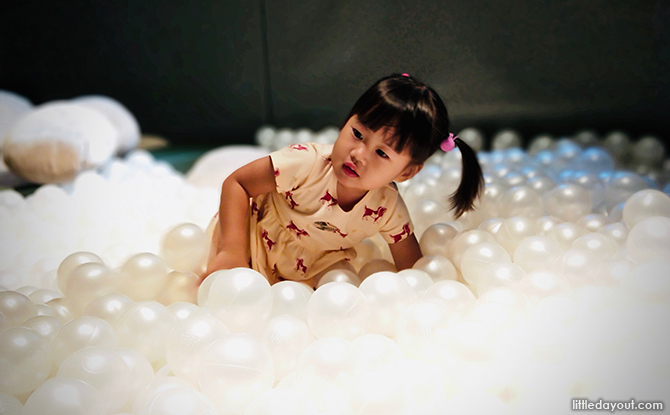 If you'd like to be a part of this exclusive community, get in touch with Maggie & Rose today. To arrange for a tour of the clubhouse, go here.