If you have ever taken a walk out along MacRitchie's Chemperai Trail boardwalk, you would have come across the Leaning Tree of MacRitchie.
The Chemperai Trail is located on the southern side of MacRitchie Reservoir. The boardwalk is easily accessible from MacRitchie Reservoir Park and offers sweeping views of the reservoir waters.
---
Leaning Tree of MacRitchie at the Chemperai Trail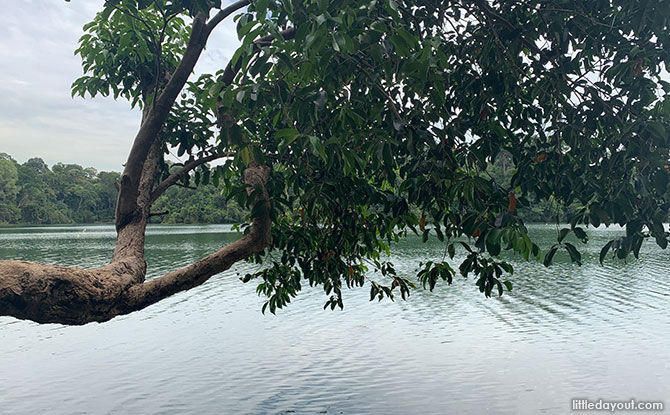 As you make your way along the boardwalk, you will come across a section of the boardwalk which takes a bit of a dip. This is to accommodate the Leaning Tree of MacRitchie.
---
-- Story continues below --
Although colloquially known as the Leaning Tree of MacRitchie, the actual name of the tree is a Jambu Laut, or Sea Apple in English.
Those who are walking along the board will not be able to miss this prominent landmark as you will have to take a few steps down to go under the tree. Be sure to duck in order to avoid hitting your head on the tree.
---
Sea Apple Tree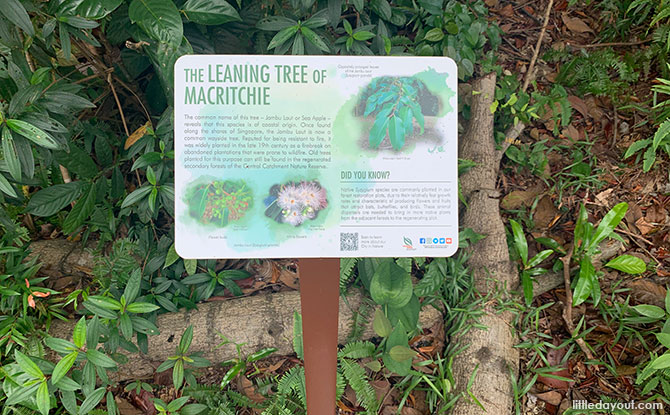 This particular Sea Apple tree has been given the name the Leaning Tree of MacRitchie because its branch stretches out over the water. The tree is said to be resistant to fire. This property of the tree resulted in it being planted as a firebreak in the late 19 century. Sea Apple trees can actually grow up to 30 metres in height and have an oblong or irregular crown.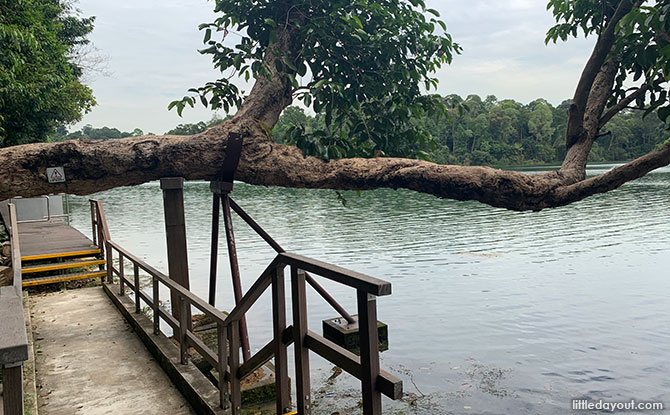 So, the next time you decide to take a walk along the Chemperai Trail at the MacRitchie Boardwalks, keep a look out (literally) for the Leaning Tree of MacRitchie.