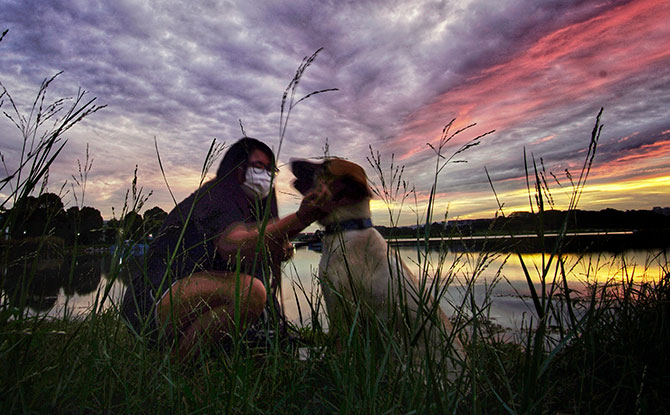 How do we cope with the fear and anxiety during a crisis? In the current situation where COVID-19 still a threat and many are struggling with the fallout from the pandemic, mental health issues are more important than ever before. To help us understand about how we can cope in times of crisis, we speak to Dr Daniel Kwek, a Senior Consultant in the Department of Psychiatry, Ng Teng Fong General Hospital (NTFGH).
---
A Psychiatrist Who Was Knee-deep in the SARS Crisis of 2003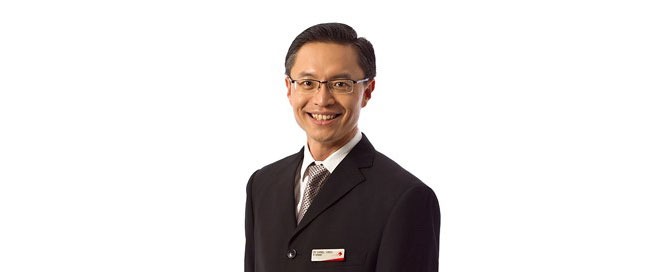 Dr Daniel Kwek works as a psychiatrist and routinely sees patients in the clinics and in the wards. Back in 2003, he got his first taste of working during a prolonged health crisis with the SARS outbreak.
During that period of time, his work took the form of meeting with patients in groups to understand their struggles and to support them psychologically. Dr Kwek was also involved in research to understand the impact of SARS on staff and patients.
---
Similarities of Dealing with SARS and COVID-19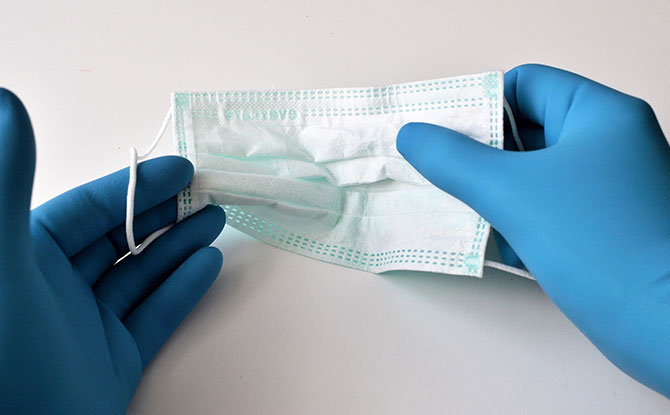 ---
-- Story continues below --
Recalling the SARS crisis, Dr Kwek shared that many healthcare staff faced a lot of stigmatisation as well as personal fears of contracting the virus and passing it to loved ones..
"Then, paranoia accounted for the ostracisation and stigmatisation of healthcare workers, which was so palpable."
He added on saying, "Dealing with an unknown enemy is a huge challenge because one could not even internally delineate a safe place for oneself. In any crisis, safety is in some sense a self-preservation instinct."
This can extract a heavy psychological toll on those caught in the crisis.
---
The Impact of the Outbreak on Mental Health and Responses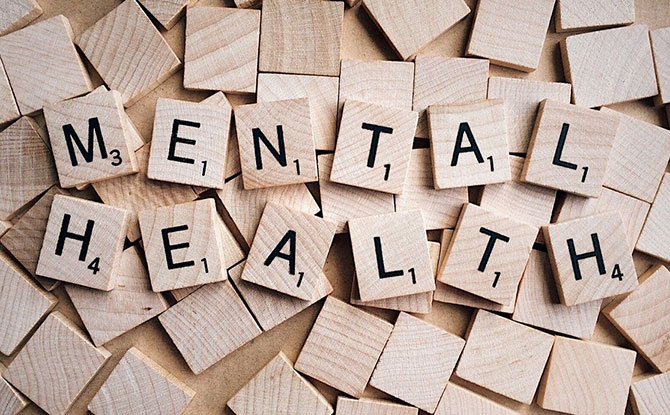 That's where SARS and COVID-19, though different in some ways, can trigger similar responses of fear, paranoia and anxiety.
"Some were so paralysed by fear that they could not seek help," shared Dr Kwek.
"There was the other added dimension in this (COVID-19) crisis; social distancing measures were mandated quite comprehensively, leading to isolation. This also contributed to its own set of challenges," he added.
Working from home also created new issues since it can become hard to delineate the boundary between work and family life.
"Especially in the initial phase, many encountered difficulties in that shift to working from home where many boundaries at domestic front had to be negotiated," elaborated Dr Kwek. "There were also instances of denial, of perceived invincibility thinking that 'It won't be me!' or 'I would be okay!'"
In this respect, the ability to recognise and acknowledge one's emotions is a useful first step in dealing with mental health. By identifying personal feelings of anxiety, grief and anger, a person is in a better position to manage his or her mental state.
---
Responding Positively During an Outbreak
On the other hand, crisis times can also be an opportunity to step forward and give back where possible.
"Many are also challenged by the crisis to give the best of themselves so we also see altruism and heroic selfless acts, and care for one another." Dr Kwek explained.
This is evident in the many good deeds and initiatives which came about when people took the initiative to help vulnerable groups such as the needy, elderly and migrant workers. These acts show people are not powerless but are able to contribute in areas within their control.
---
Challenges in the Coming Months
Moving forward, the full impact of COVID-19 has yet to be seen and the economic crisis created by the pandemic will impact many people. This can also exact a mental toll on people.
On this point, Dr Kwek shared, "More patients tell us about financial problems and are depressed over similar concerns. So, in the anticipated economic fallout, people would be affected psychologically as well."
"Anxiety and depression, insomnia would be some of the symptoms experienced. That sometimes can translate into self-harm and suicide. So, again, this would be a time for us to watch out for each other more closely."
---
If You Need Help or Know Someone Who Do
If you need help or know someone who does, please do not hesitate to seek help. As the impact of the outbreak can bring on various challenges, you can refer to this list of NCSS helplines to help cope with the challenges. We are all in this together.
We thank Dr Daniel Kwek for his views and contributions to this article.
Dr Daniel Kwek is a senior consultant in the Department of Psychiatry, Ng Teng Fong General Hospital (NTFGH). He was the Head of Department of Psychological Medicine at Tan Tock Seng Hospital before he joined NTFGH. His topics of interest include staff stress and support, body-mind interaction and brief psychological intervention.