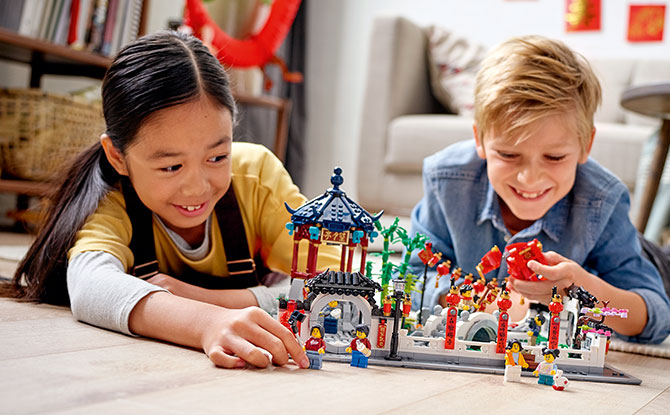 LEGO now has Chinese New Year Themed Sets celebrating classic Chinese culture and legends, just in time for Chinese New Year. With three different designs, the new LEGO sets keep within themes such as the popular LEGO Chinese Traditional Festival and LEGO DUPLO and make great festive gifts.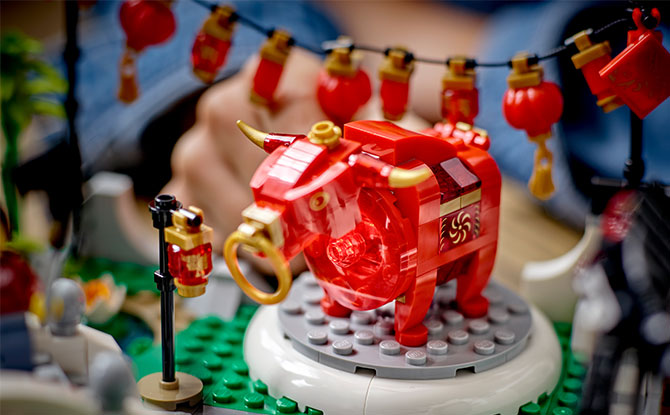 To inspire players to learn more about Chinese traditions when building, illustrations are added to the building instructions of the two sets which will tell the legendary stories of Nian and The Spring Lantern Festival. This is the first time such a feature appears in the LEGO Chinese Traditional Festival theme.
---
LEGO Story of Nian Set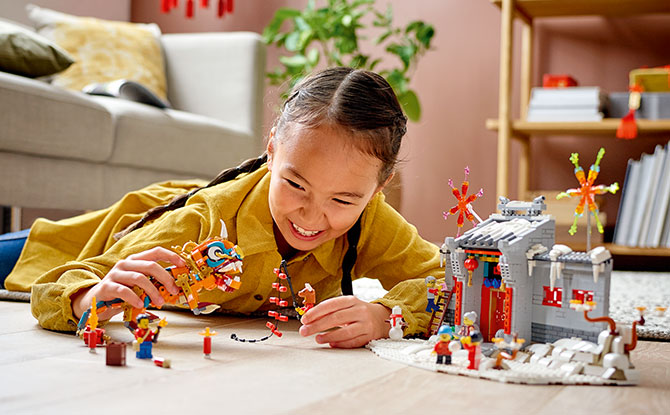 This LEGO set is inspired by the Chinese legend of a mythical beast, Nian, who comes around to attack villagers every Spring. The beast is only driven away by the colour red, fire, and loud noise. Villagers back then would also stay up late to keep a watch for Nian during the eve of Chinese New Year. It was said that the story started the festival traditions such as the lighting of firecrackers and the practice of wearing red for luck.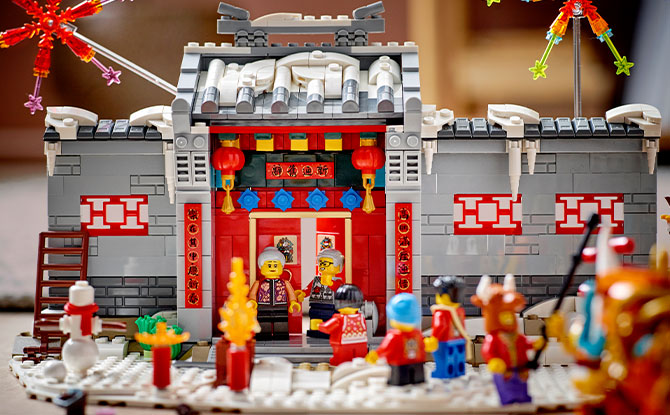 The set features a brick-built Chinese residence with traditional decorations including buildable fireworks, firecrackers, hanging lanterns and Chinese couplet. It is a snowy scene brought to life with a posable Nian creature, a snowman figure and six mini-figures including grandpa, grandma and three children.
A person in an ox costume to mark the Year of the Ox in 2021 and welcome the new year as many of us hope for some extra luck.
---
LEGO Spring Lantern Festival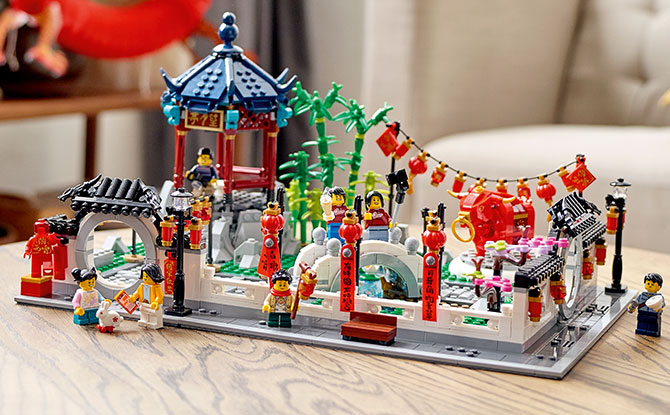 This lego set lets players recreate the magical atmosphere of the Spring Lantern Festival, which marks the end of the lunar new year celebrations. Spot iconic items such as a brick-built Chinese garden with moon gates, pavilion, bridge, pond with frog and koi fish figures, bamboo trees and a special ox lantern illuminated by a LEGO light brick!
There are also other adorable features such as a rabbit lantern and a Tang Yuan rice ball. For a modern take, it even comes with features such as buildable bubble tea, mobile phone and selfie stick.
---
LEGO DUPLO Town Happy Childhood Moments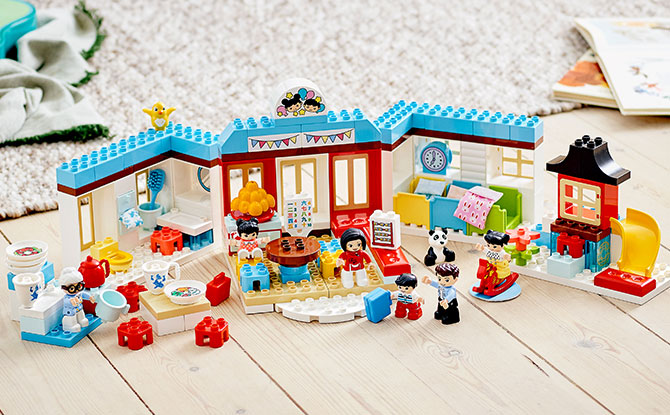 This LEGO set is a fun and interactive way to introduce pre-schoolers to two exciting events: the Chinese New Year celebrations as well as the first day at kindergarten. Interesting activities children can play out include Chinese New Year family traditions such as exchanging their red packets and eating dumplings, or choose to role-play and prepare for the daily routines of kindergarten.
---
Where to get Chinese New Year Themed Legos
The LEGO DUPLO Town Happy Childhood Moments is the first LEGO DUPLO set that is customised for Chinese pre-school families.
Rohan Mathur, Marketing Director of LEGO Southeast Asia, said, "All these novelties are rooted firmly with the Chinese culture and values, and provide a common ground for children and families to build and play together. Alongside the festive installations, we hope to bring the LEGO play closer to the hearts of our consumers and support the children with learning through the gift of play experiences this Chinese New Year."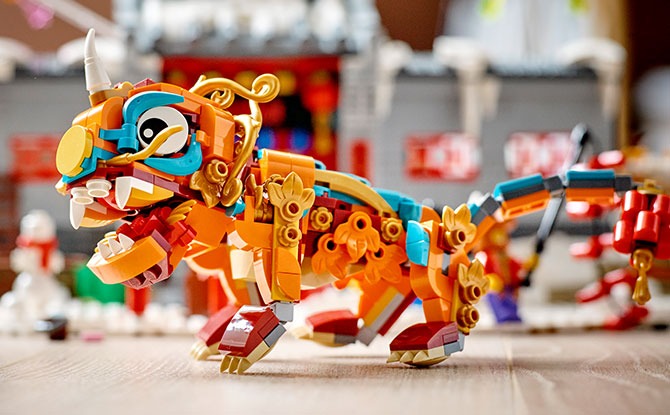 The LEGO Story of Nian (80106), LEGO Spring Lantern Festival (80107) and LEGO DUPLO Town Happy Childhood Moments (10943) sets will be available in Singapore from 4 January 2021.
Visit the LEGO Singapore website and LEGO Singapore Facebook page for more information on the LEGO Chinese New Year sets as well as the latest offerings and promotions.