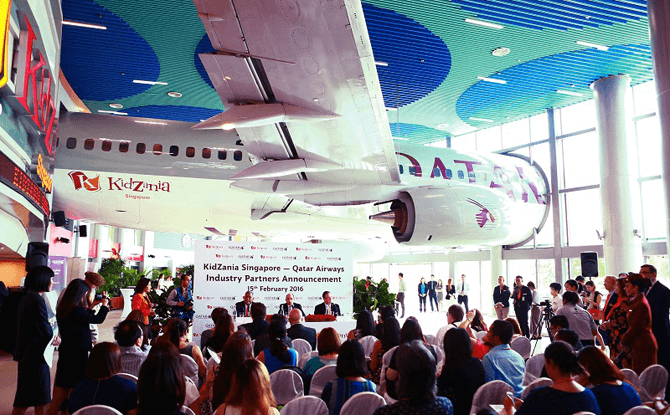 KidZania Singapore will be the only KidZania with the full fuselage of an actual plane within its City.
This was announced as KidZania unveiled Qatar Airways as its latest Industry Partner on 15 February 2016.
The 25-metre long, decommissioned Boeing 737 with a wingspan of 28 metres will greet visitors at the entrance to KidZania Singapore where there will also be a Qatar Airways branded airport terminal complete with check-in desks and personnel.
Inside KidZania's Aviation Academy, kids will be able to immerse themselves in the world of aviation and travel.
---
-- Story continues below --
Aspiring pilots will be able to experience flying two of Qatar Airways' flagship aircraft – the 787 Dreamliner and the A380 superjumbo. Utilising state-of-the-art flight simulators, kids will be able to experience taking off and landing at Hamad International Airport in Doha and Singapore Changi Airport.
Kids can also role-play as cabin crew. Parents can also get in on the act and role-play as passengers and be attended to by kids!
Through these activities, kids will learn about the responsibilities and skills of those involved in running an airline.
Designed for children aged four and above, KidZania Singapore is an indoor family education and entertainment centre at Sentosa's Palawan Beach. When it opens, it will provide children with interactive learning and entertainment experiences and realistic role-playing opportunities.
For more information on KidZania Singapore, visit www.kidzania.com.sg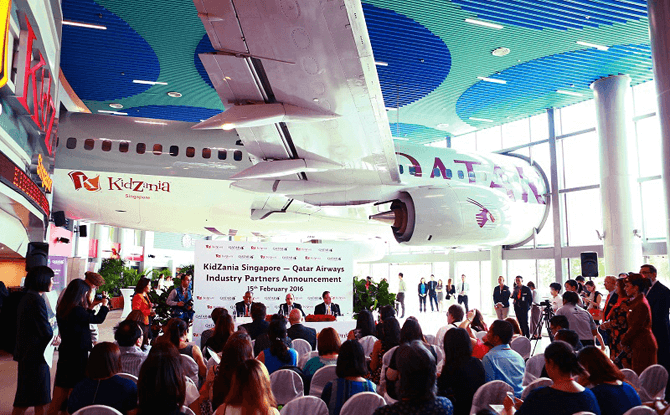 Related Articles