It is common to want to keep children out of the kitchen for fear of accidents, sharp kitchen tools and the high-risk nature of kitchen projects. However, we can equip children with the kid-friendly kitchen tools to prevent accidents from happening and the kitchen is one of the best places for teachable moments.
The Benefit of Using Kid-friendly Kitchen Tools
Highlight the child's safety by emphasising the need to stay away from hot surfaces and potentially dangerous situations. By empowering the child with knowledge and tools, you are raising little sous chefs who can one day cook for you and their families. Best of all, cooking and baking together are great opportunities to bond.
We have shortlisted a great list of tools for the little hands eager to help!
---
Standing Tower for Children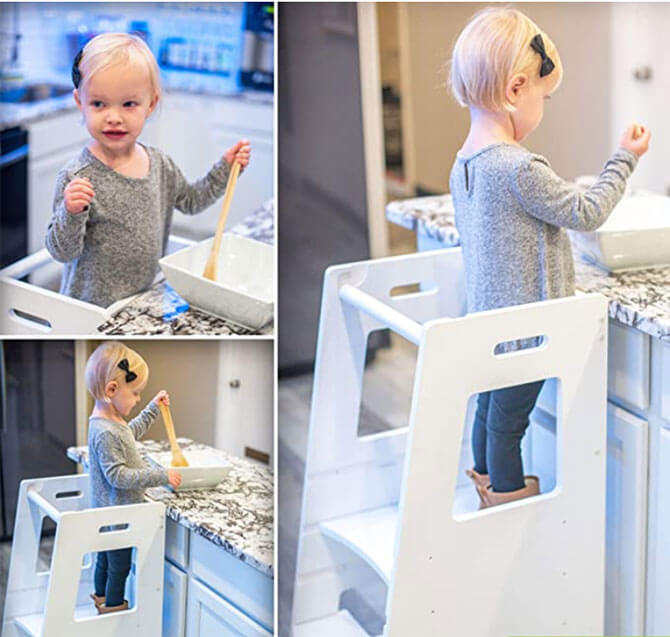 For a good view of the kitchen countertop, children need to be elevated. While stools may not be stable, using a sturdy standing tower can prevent the child from leaning over too much or even falling. It is a safe and durable addition to a child-friendly kitchen. Platforms are also adjustable as the child grows, with anti-slip pads included.
---
-- Story continues below --
Every little helper needs a sturdy tower in the kitchen.
---
Kid-friendly Knives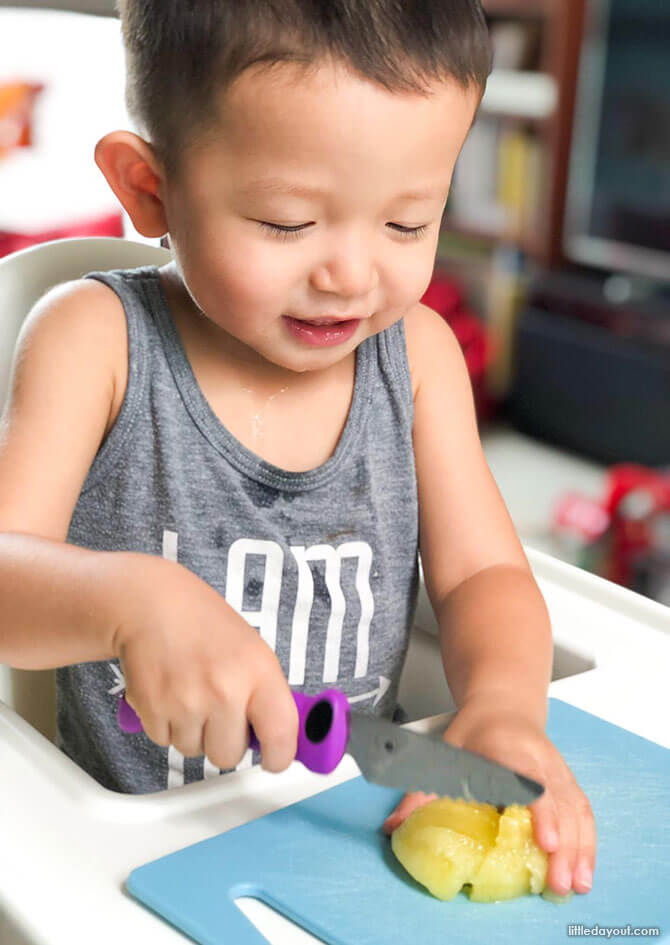 Knives are important tools, while they mustn't be too sharp, they can't be too blunt either. You should choose knives that fit the hands of the children and can be gripped with little fingers easily. Kid-friendly knives come in plastic and even in a shape of a dog. The Kuhn Rikon Kinderkitchen will have every preschooler eager to help with chopping and slicing in no time! Don't forget a foldable cutting board as well. Plastic or silicon ones are easy to clean up and are also non-slip.
---
Fruit and Vegetable Peeler
Peeling of fruit and vegetable skin can be tricky using knives or the usual peelers which can hurt. As the young are still honing their fine motor skills, it is best to use a fruit and vegetable peeler with an ergonomic handle that is larger for smaller hands to have a firmer grip.
---
Mixing Bowls with Airtight Lids
What is often a favourite activity in the kitchen for a child? Mixing of course! We love these mixing bowls in various sizes which come in airtight lids. This makes meal preparation way easier as pancake or crepe batter can be put away easily and marinated meat would not contaminate the rest of the refrigerator with airtight lids.
#protip: Using a larger mixing bowl will prevent less spillage or splashing.
---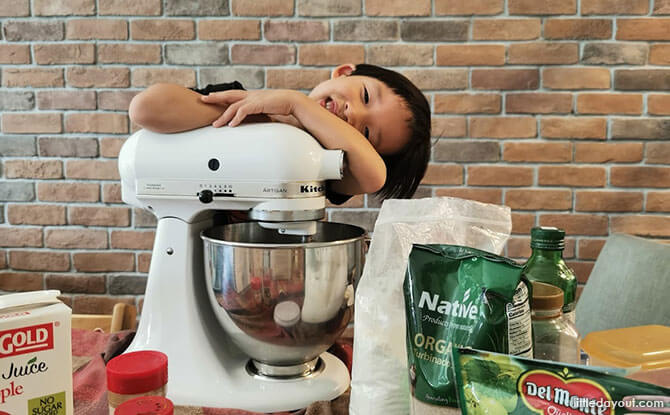 Something essential for the kitchen is an effective mixer. A mixer helps with an even mixing of batter, beating of eggs, mixing of dough – which are essential steps to successful bakes. Children love kitchen machines and can help to operate them. An alternative to a kitchen mixer is a handheld blender, which helps whisk things together pretty quickly. The best part is anyone can use the blender!
---
Baking often requires pretty exact measurement of weight. It is best to use a kitchen scale and at the same time, teach your child about numbers and measurements. Older ones can even learn about proportions and decimals. We like these water-resistant scales – trust me, you are going to need pretty resistant scales.
---
Cook Books for Children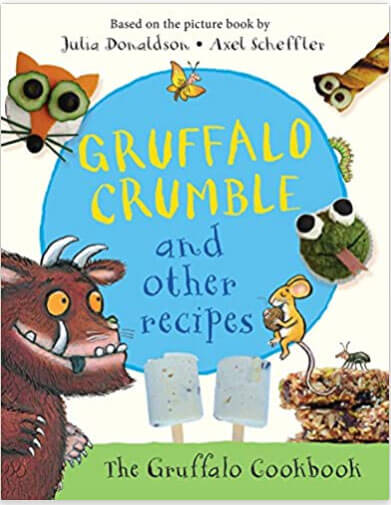 Cooking with kids may mean following simpler recipes or even fun recipes seen in storybooks. Or how about Gruffalo Crumble? The fun recipes encourage the children to read and laugh as they cook and bake. Joy is always a welcome ingredient in the kitchen for the happiest chefs make the best foods!
---
Daily Fresh Bakes with a Breadmaker
Keen to have aroma of fresh bread drifting into the bedroom every morning? The breadmaker is one of the best buys in my kitchen and fresh bakes are easily accomplished with a child's help. The little helpers can just pour the ingredients into the tin and voila, it is that easy.
---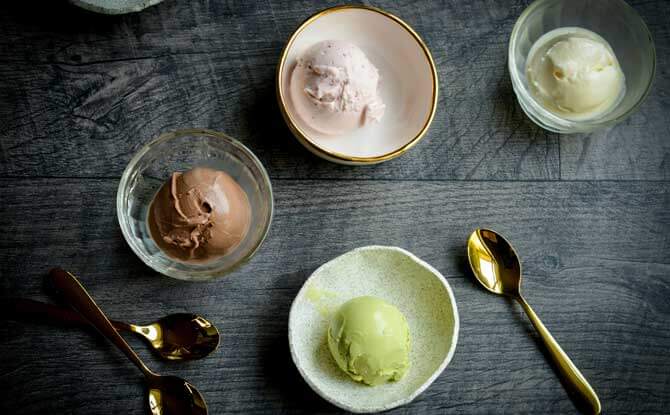 What better way to chase the blues away than with ice cream? Getting an ice cream maker is one sure way of getting children to want to help out – with freshly-made ice cream and favourite flavours. Now who wants some ice cream?
This story contains affiliate links. This means we earn a small fee if you purchase something through a link from our website. There is no additional cost to you. This helps to support Little Day Out and keeps us going.