Kallang Riverside Park is an oft-overlooked riverine park. Located where Singapore's longest river pours into the Kallang Basin, the riverine park is a quiet retreat with most visitors passing through as they make their way to and from the Marina Bay and the Geylang, Kallang area.
---
Riverine Park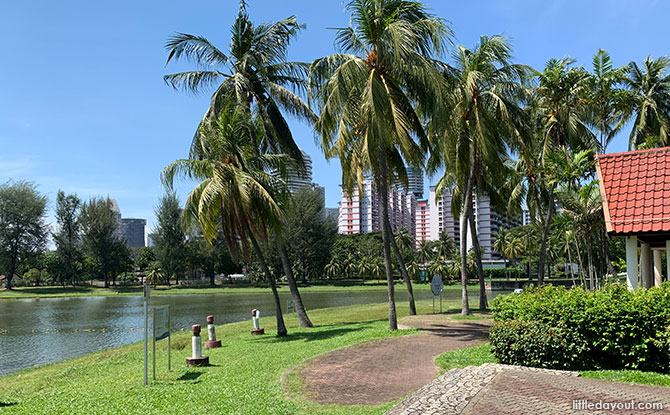 The park's greenery stretches out along the bank of the river. Tall coconut trees give the waterside park a laidback vibe.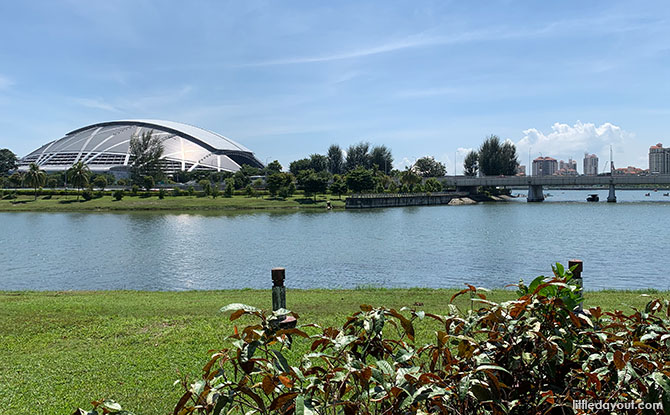 ---
-- Story continues below --
From the side of the river, there are views of the National Stadium and Merdaka Bridge in the distance. You may even be able to spot kayakers in the distance too.
You can take a walk along barely-there footpaths up to a little viewing platform hemmed in by low hedges.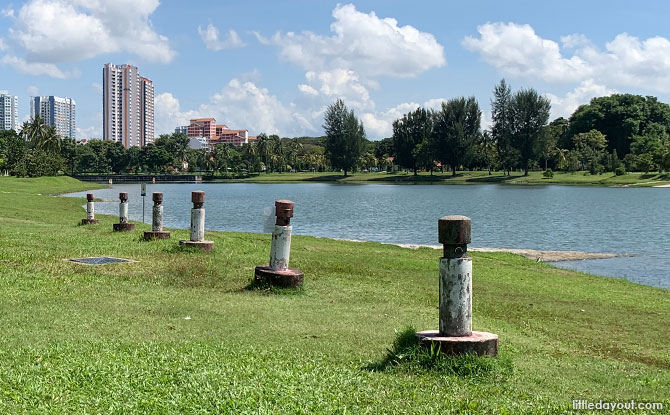 Old-style, red-and-white bollards stand like sentinels along the grassy verge beside the water.
A shelter, with a trellis covered with bougainvillea, provide some respite from the elements above.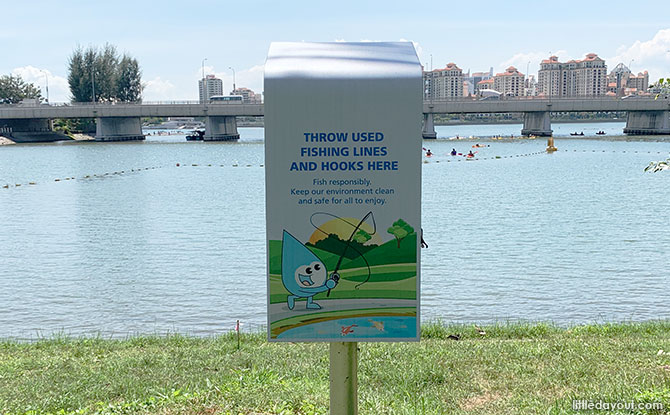 Keen anglers will appreciate the Marina Reservoir Fishing Zones. There are three fishing areas at Kallang Riverside Park – two on the west bank and one across the Kallang River on its east bank.
---
Kallang Riverside Park: Where Two Rivers Meet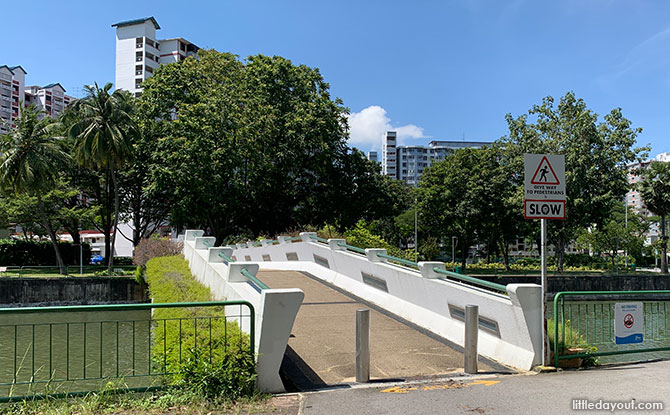 The Kallang Riverside Park actually occupies the land where two rivers meet. At the other end of the park is where the smaller Rochor River merges with the Kallang River as it enters the Marina Reservoir.
You can reach that stretch of the park by crossing a small footbridge.
---
Kallang Gasworks Site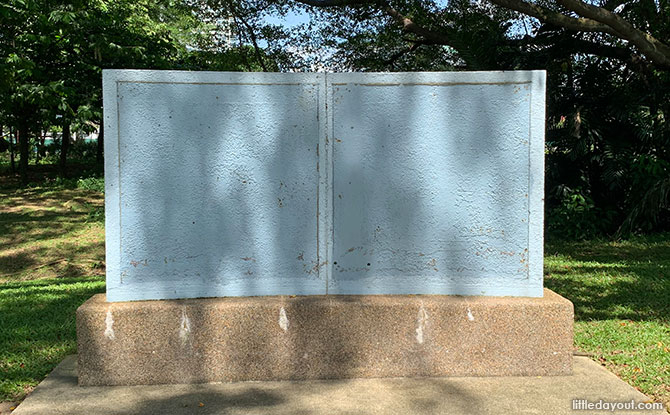 Kallang Riverside Park is also the site of the old Kallang Gasworks. From 1862 to 1998, the Kallang Gasworks produced piped gas for the country. Gas was produced using coal and the gaswork's location by the river made it easy to for supplies to be delivered.
Originally, the gas was supplied to light street lights. Even though street lights gradually converted to electricity, the demand for gas still remained strong with the housing boom and the need for gas for cooking and water heating. In 1997, the gas production for Singapore was taken over by the Senoko Gasworks, commonly known as CityGas.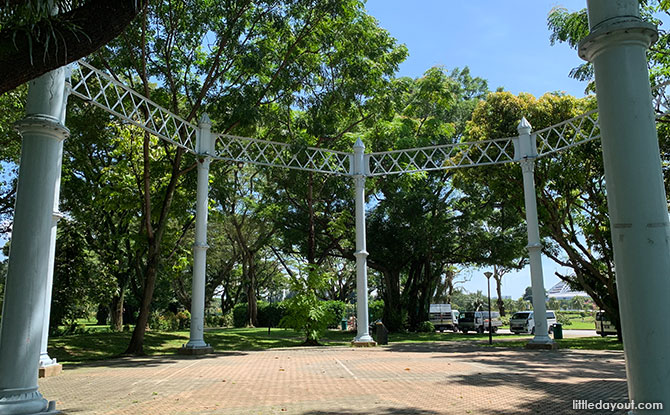 There used to be four gas tanks at the Kallang Gasworks. Today, you can still see the frame of the tanks at the historic site.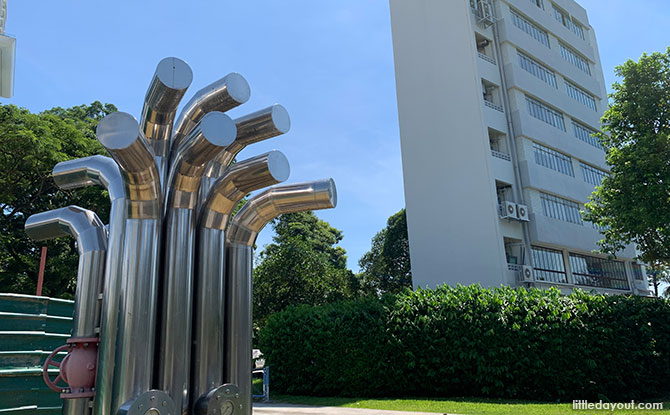 A sculpture, Spirit of Kallang by artist Lim Leong Seng, stands by the Rochor River at Kallang Riverside Park. It is made from parts from the old gasworks.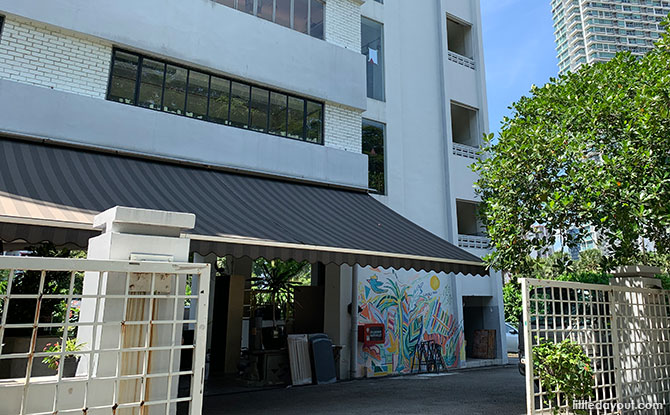 Kallang Riverside Park is also home to the Kallang Rivergreen Building which has several restaurants and businesses.
To get to Kallang Riverside Park by car, turn into Kampong Bugis road from Kallang Road.