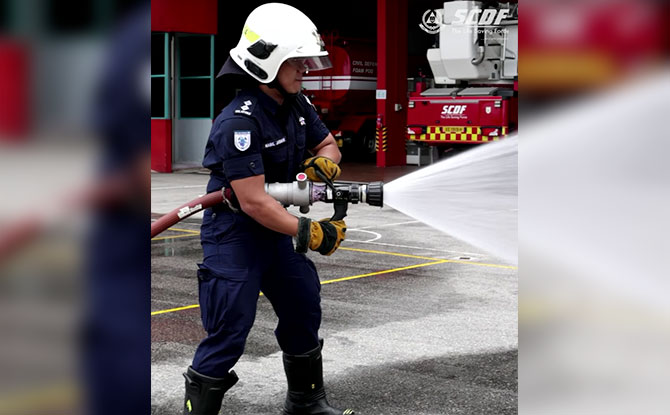 Lieutenant Lina from the Singapore Civil Defence Force is back with a tour of the capabilities of the Jurong Island Fire Station as part of the You Don't Know That, Right? series of videos.
---
Jurong Island Fire Station Virtual Demo
This time around, she is joined by Nabil Jasmani, who helps to show off the scale of equipment in use at the Jurong Island Fire Station.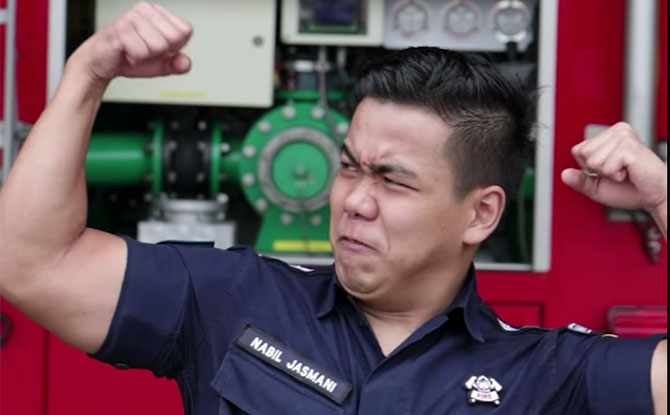 In the video, Nabil provides a demonstration of the different size hoses that the Singapore Civil Defence Force uses to fight fires.
The hoses which most familiar are the common 64 mm hoses. These were literally "rolled out" in a previous video on the Jurong Fire Station.
---
-- Story continues below --
Smaller than the 64 mm hoses are the 38 mm hoses.
---
Big Hoses for Big Fires
However, with the scale of fires that can occur at the industrial Jurong Island, something much larger is needed.
The 125 mm hose is the smallest hose which Jurong Island Fire Station uses for its "big guns". The largest hose is a whopping 300 mm in diameter. That is a massive 30 cm wide and it connected to a piece of equipment known as "Big Boi"!
It is an interesting video and you can watch it below!