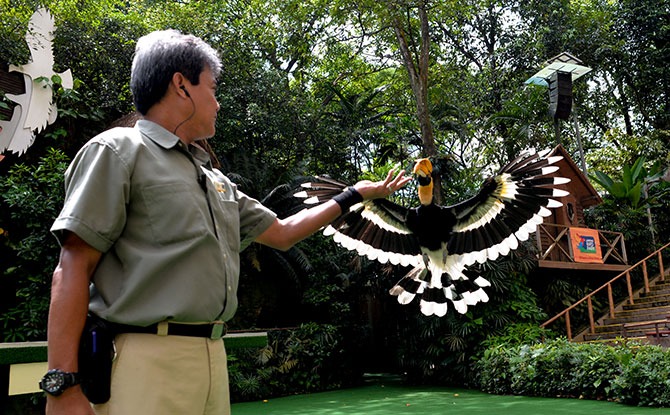 Jurong Bird Park first opened its doors to the public on 3 January 1971. To celebrate its golden anniversary, it will be holding a year-long celebration with events and activities, starting off with a throwback to its original ticket price from 1971 for January 2021 – $2.50 for all local residents!
---
Singapore's Oldest Wildlife Park
Few may know it but Jurong Bird Park is Singapore's first wildlife park. It opened two and a half years before the Singapore Zoo, or as it was known then, Singapore Zoological Gardens.
The idea for Jurong Bird Park first came from the late Dr Goh Keng Swee when he was Minister of Finance in 1968. A site for the wildlife park was chosen on the western slope of Bukit Peropok, or what we now call Jurong Hill.
---
-- Story continues below --
Jurong Bird Park First Price Promotion – $2.50 Admission in January 2021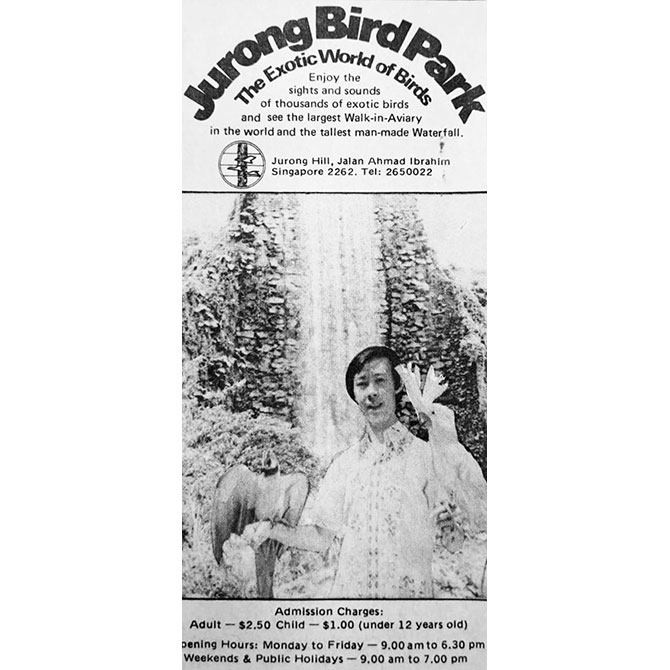 When it first opened, it was advertised as "The Exotic World of Birds". This is still very much the case. Admission charges for adults was $2.50 and $1 for children under 12 years old.
As a befitting throwback to its opening, all local residents can enjoy admission into Jurong Bird Park at $2.50 from 1 to 31 January 2021.
Additional $2.50 charges apply to gated aviaries and shows, payable on-site through cashless payments such as credit cards and EZ-link cards. Gated areas include:
1. Indoor Penguin Coast
2. Lory Loft
3. African Treetops
4. Waterfall Aviary
5. Parrot Paradise
6. Pools Amphitheatre (High Flyers Show)
7. Hawk Arena (Kings of the Skies Show)
There are plenty of exciting ways to enjoy Jurong Bird Park, including new experiences.
---
Jurong Bird Park 50 Special Edition Shows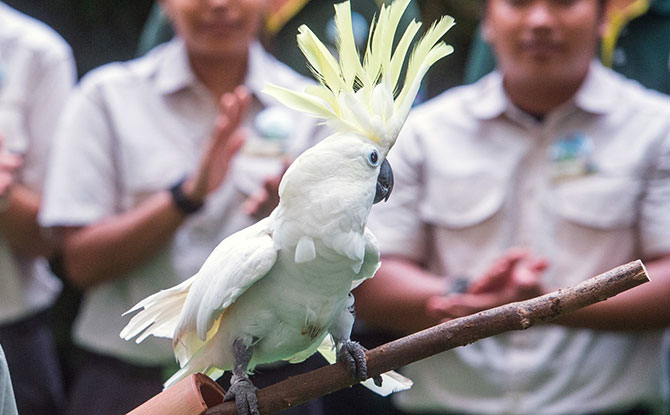 Speaking of the shows, some of the pioneer bird stars will be reappearing both of Jurong Bird Park's shows. Amongst the feathered stars of yesteryear making a comeback is Big John, a sulphur crested cockatoo. Big John was already a fully grown adult bird when he first joined the park in 1971, making him well over 50 years old and the park's oldest cockatoo. Catch him at the High Flyers Show.
---
Jurong Bird Park Golden Anniversary Events and Activities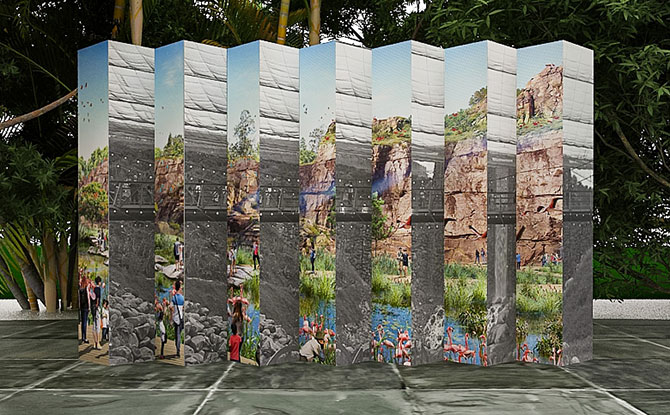 For other jaunts down memory lane, there will also be Past-Present-Future Photo Points around Jurong Bird Park.
An egg-shaped portal at Penguin Coast, Memories of Jurong Bird Park, will highlight significant points in the park's 50-year history.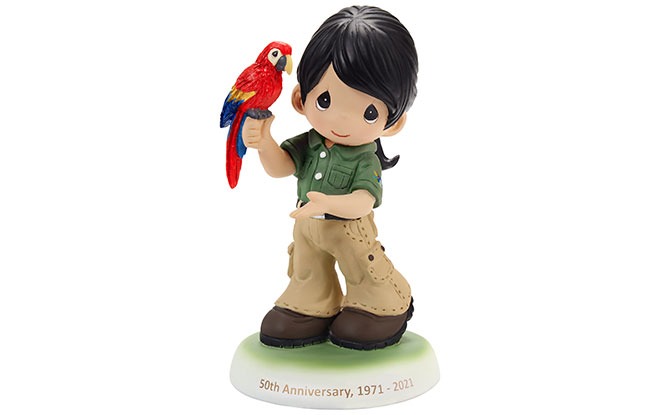 There will also be a limited edition Precious Moments Jurong Bird Park figurine on sale from 3 January 2021 onwards.
Get more details about the First Price $2.50 Promotion and other activities celebrating Jurong Bird Park's Golden Anniversary here.