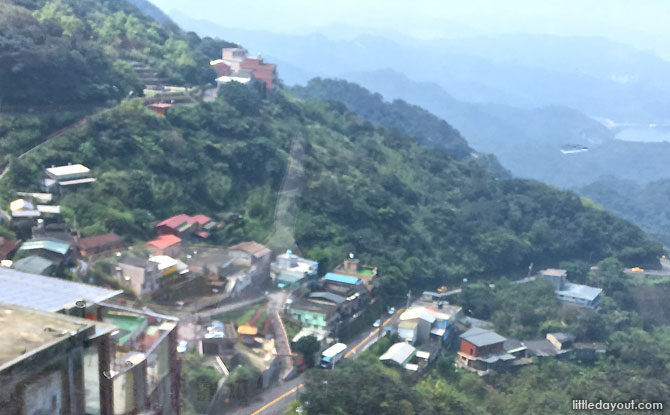 It seems that there were many high points in our family's six-day-five-night family holiday to Taipei. We went up the Taipei 101 Observatory on the first day and visited the mountaintop village of Maokong on the second. On the third day, we found ourselves on the beautiful mountain town of Jiufen, as part of a day tour booked on Klook that brought us to Shifen and Yehliu Geopark as well.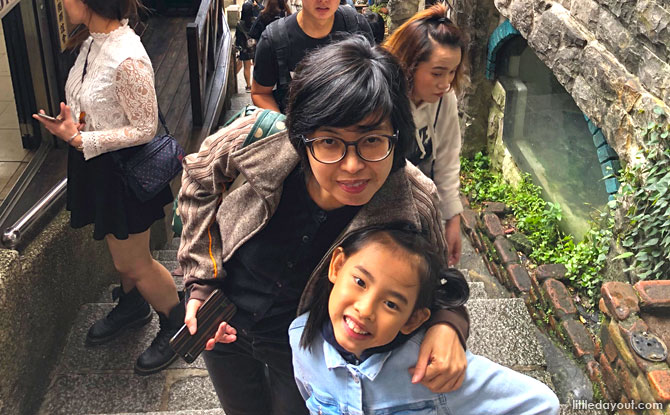 Jiufen was the second stop of the day, after our fun sky lantern-releasing activity at Shifen. On the way in our comfortable bus, our guide explained the origin of the name 'Jiufen': Legend has it that nine families used to live in this village within hills. As transport was not readily available, the family that made the trip downhill would always divide its purchases into nine portions – "jiu fen" in Mandarin – one for each household.
From a small inaccessible village, Jiufen quickly developed into a town when gold was discovered in its hills. Gold mining activities reached a peak during the Japanese era, but declined after World War II.
Today, Jiufen is a pretty tourist attraction with delicious local street food, teahouses and souvenir shops lining its famous old street. Due to its popularity, it gets very crowded. When visiting with kids, it's a good idea to keep the little ones close to you.
As there's a vast array of food choices at Jiufen, many bloggers have taken it upon themselves to highlight the must-eats there. With these recommendations and the two hours that we were given in mind, we got right into looking for the best food.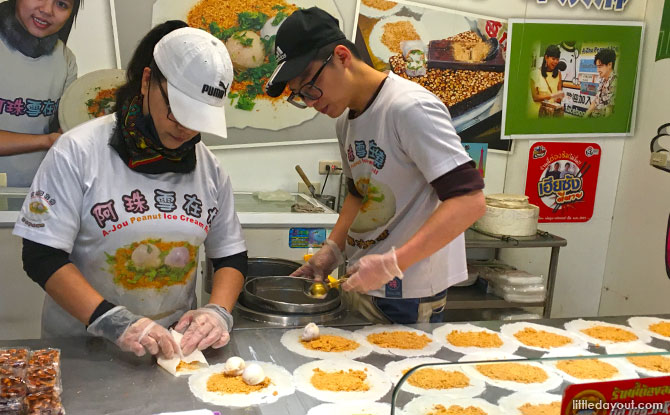 There are a good number of teahouses to visit in Jiufen, but the most well-known must be Amei Teahouse, made famous by its resemblance to the bathhouse in 'Spirited Away', the acclaimed fantasy film by Hayao Miyazaki that's animated by Studio Gibli. This is also where you'll enjoy amazing views as you sip oolong tea and feast on local snacks.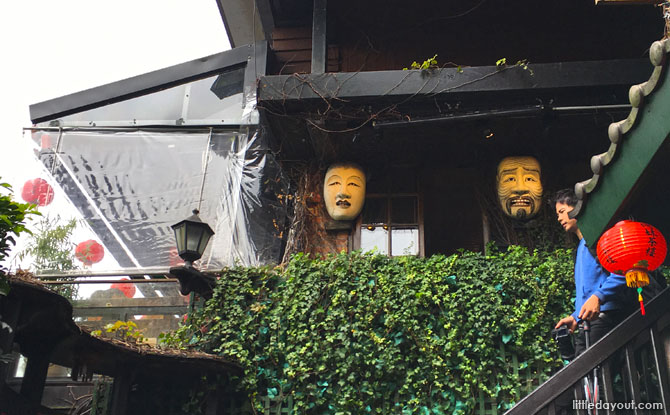 Jiufen wasn't just a gourmet haven, it had a few surprises for us too.
Our daughter discovered a cave-like entrance that led us through a mysterious tunnel to emerge at a teahouse! She had fun exploring and coming back to report her find to her dad!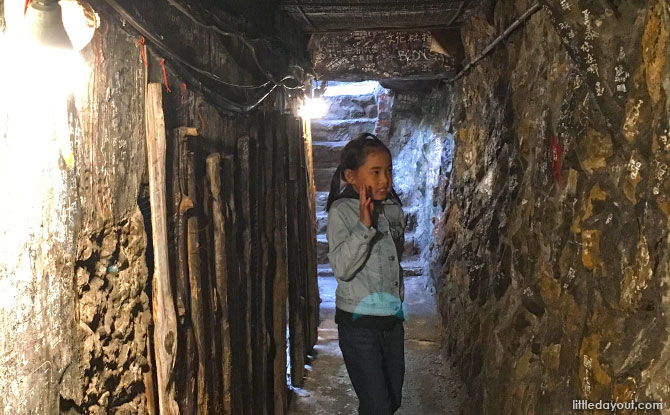 Finally, we huffed and puffed our way back to the waiting bus just in time, having gone off the recommended route. Next stop in our day tour: Yehliu Geopark.
Day Trip to Jiufen
Find out more about how you can book a day trip from Taipei to Jiufen for a family-bonding experience here.
This feature story includes Klook affiliate links.