The Istana Chinese New Year Open House 2018 takes place on 17 February 2018, the second day of Chinese New Year. On this day, the Istana grounds are open to the public and a variety of activities and performances will be taking place around the Istana grounds.
For the Istana Chinese New Year Open House 2018, events are mainly centred around the Centre Gate, the Main Tent and the Ceremonial Plaza Tent.
For those who are planning to visit, here are the scheduled activities that you can look forward to at the Istana Chinese New Year Open House 2018 throughout the day.
Istana Chinese New Year Open House 2018
Centre Gate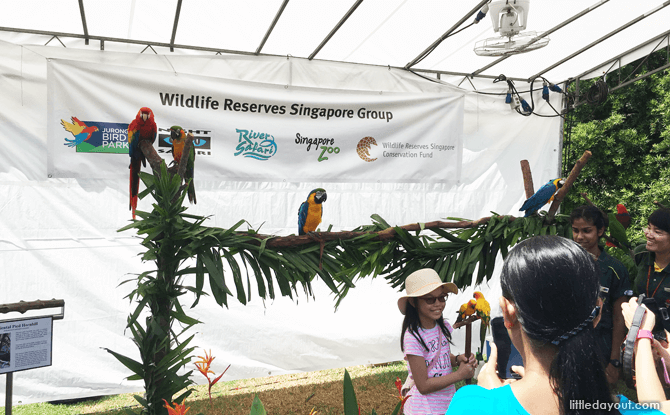 Around the Centre Gate area, there will be displays by Wildlife Reserves Singapore, an Istana Garden Walk Mobile Phone Application Booth by Republic Polytechnic and act activities by School of the Arts.
In addition, the Centre Gate is also where you will find the President's Challenge memorabilia and drinks booth run by the National Council of Social Services and the Udders Ice Cream Booth.
Main Tent
Head over to the Main Tent for Chinese calligraphy art activities conducted by The Chinese Calligraphy Society of Singapore between 10 am to 5 pm.
Performances scheduled to take place at the Main Tent include band performances by Anderson Secondary School (12.30 pm to 1.30 pm) and Woodgrove Secondary School (4 pm to 5 pm).
Ceremonial Plaza Tent
Over at the Ceremonial Plaza, there will be dance performances by Sheng Yi Heng Dances Group (11 am) and Happy Dance Group (11.30 am).
In the afternoon, watch a Chinese acrobatics performance by Jiangsu Liuqin Theatre (3.15 pm and 4.15pm) and Lion Dance performance by the Shan Long Dragon and Lion Dance Troupe (4 pm). Dunman High School will also be staging a Wushu performance at 4.30 pm and 5.30 pm.
At the Lawn, keep a lookout for the dance performance, Brilliance!, by Singapore Soa Association's Sunflower Dance Ensemble (3 pm and 4.35 pm) and a multi-ethnic music performance by yIN Harmony (3.30 pm and 4.30 pm).
Tours of the Istana Main Building (9 am to 3 pm) and of the nature found with the Istana grounds (10 am to 4 pm) will also be conducted.
Istana Heritage Gallery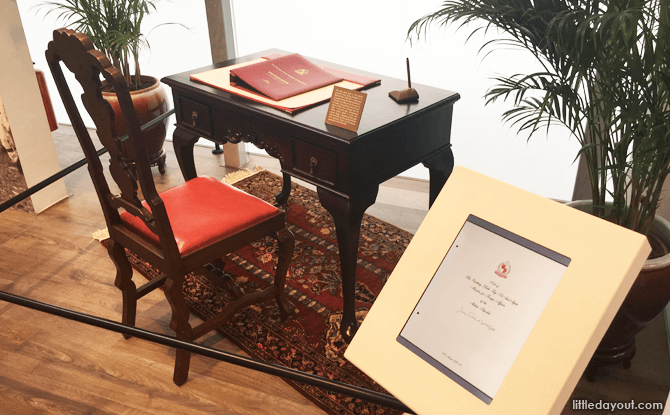 Besides the Istana Chinese New Year Open House 2018, the Istana Heritage Gallery will also be open during Chinese New Year. The Istana Heritage Gallery is located opposite the main gates of the Istana and has exhibits that provide a look into the history of the Istana.
For more information, visit the Istana website.