With the school holidays in full swing, it's barbecue season! BBQs are great for small, cosy gatherings, and even large parties for the young and old.
We're making it easy for you by rounding up "instant BBQ" options in a simple listicle below, from affordable to premium options.
All you need to do is shop online, and they will deliver your BBQ items (some even throw in cooked food, drinks, cutlery and all!) to your doorstep.
No fuss, no stress. Let the Hunger Games begin!
---
-- Story continues below --
---
Best value
Basic BBQ Package at $88 for six to eight people – this is a good package to start with and a favourite among those who have a small gathering. Often, customers would add on their desired premium cuts such as Iberico Pork or Sirloin Steaks if they have more guests.
Mmmm focuses on quality meats at affordable prices.
Premium deals
The Premium Beef BBQ Package features their best meats. You will be able to try a wide variety of premium meats.
Australian BBQ Set at $138 for 10-12 people features Mmmm's signature Australian beef cuts, from Wagyu to Angus Grassfed.
The meat can be marinated according to your requirements.
The Teppanyaki Set at $128 feeds eight to 10 people. It's a good set for home grills and for a small and cozy gathering of family and friends around the dining table.
The meats are sliced in karubi cuts, which makes it easy to manage on smaller grills and with chopsticks. They include diced Australian Wagyu Beef, Angus Short Rib Karubi, Lacto Marinade Pork Collar, and more.
Popular Add-ons
Iberico Pork, Sirloin Steaks, Boneless Chicken Leg (kids' favourite), Wagyu Rump Steaks
Website: mmmm.com.sg
---
Best value
Basic Package serves 10 persons for $99.70. This comes with marinated chicken wings, chicken franks, fishballs, otah, chicken satay, and a generous serving of bee hoon, as well as all the utensils required to set up a proper BBQ.
*June holidays promo: Customers who spend more than $250 get a further 10% off.
A la carte satay is also good value for money. BBQhouse offers 50 sticks of chicken satay for $12.50 (25 cents per stick).
A set of 30 buffalo wings comes at $14.30.
Premium deals
Their premium package is priced at $183.20 for a party for 10 adults. On top of what you get for the basic package, the premium package includes sambal sotong, prawns, shitake mushroom and also comes with a cold dessert.
This package also comes with curry chicken.
Popular add-ons
Chicken satay; the buffalo wings comes a close second. Curry chicken; the fish balls are a good companion when dipped in the curry.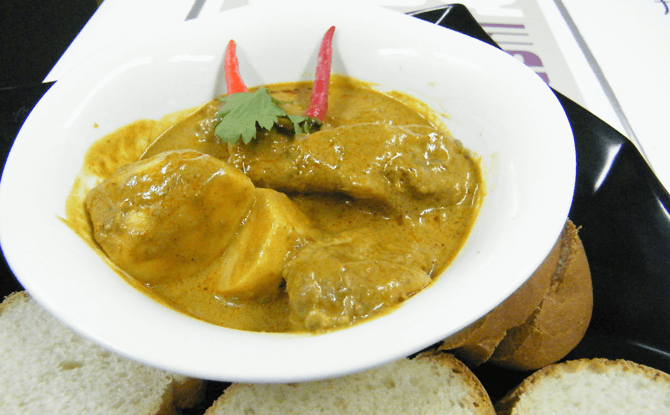 Website: bbqhouse.com.sg
---
Best value
Basic package comprises all the usual (BBQ) suspects at $118.80 for 10 people. The no-frills package includes cooked food, marinated meats, satay, otah, sambal fish fillet, barbeque tools, drinks and ice.
The chicken wings marinade has over 20 ingredients and spices, while the satay is marinated and handmade in-house.
Premium deals
The Premium Indulge Package is a popular package at a slightly higher price of $183.80 for 10 people.
It includes premium meats like chilled grass-fed NZ Airflown Ribeye steaks, free range NZ lamb loin chops, Norwegian salmon, premium sausages and freshly-made kebabs.
They also provide biodegradable disposable cutlery for its quality and environmental sustainability.
The Speciality Packages offers more upmarket seafood and meats. Packages start from $199.80.
Many of the items are made-to-order and of gourmet quality. For example, Australian Wagyu Ribeye steaks, fresh veal sausages, lemon garlic whole squid, fresh king mackerel skewers, and fresh large prawns.
Popular add-ons
Chicken Wings, satay, sambal sotong, fresh salmon skewers, Korean-style (kalbi) USA Prime Angus Short Ribs, Australian Wagyu Picanha Rump Cap Marbling ⅘.
Their fresh vegetables, Cheese Portobello Mushrooms, Herb Butter Baby Asparagus, Shitake Mushrooms and King Oyster Mushrooms.
Website: hungrybbq.com
---
They don't really have BBQ packages, but they provide quality meat and seafood suitable for the grill: Raised naturally, farmed responsibility, antibiotic-free, hormone-free, and additive-free.
Here are some BBQ-friendly selections.
Premium deals
Their black angus 100% grass-fed striploin hails from Australia is marbled with fat which scorches and sears as it grills over fire to develop a glorious caramelised crust.
Grassfed lamb from New Zealand can be cooked in the oven and then finished on the BBQ. Or try a butterflied leg of lamb which cooks in no time at all. Marinate your lamb with plenty of garlic and rosemary to further enhance the herby flavour of the meat. Rest the meat and then slice at an angle and serve in a big platter for everyone to devour!
For seafood, go for their Alpine King Salmon, which is is raised in the pristine alpine waters of NZ. Lay some lemon slices on your grill and place the whole salmon fillet/portions on top to protect the fish from direct heat, which adds a beautiful caramelised lemon flavour. Cook until the fish is just cooked (a little under is best) and add some fresh herbs on top.
Most popular
Award-winning English pork sausages made from free-range pork; local free-roaming chicken thighs and drumsticks, Black Angus burger patties, spare ribs (try these smothered in a smoky BBQ sauce for the ultimate crowd pleaser).
Popular Add-ons
Barbie Meals are a great way to get ready-made meals on the table for your guests. Kept frozen until you're ready to reheat and serve.
Burrata cheese is a soft, creamy, luscious mozzarella cheese mixed with cream. Really good served whole with parma ham and a rocket salad.
Prosciutto di Parma from the Parma region of Italy is sweet, nutty and salty but not too salty. Goes beautifully with the burrata cheese.
Website: thebarbiegirls.com
---
Best value
Their basic BBQ package Set A includes six portions of each of these for $60: Australian rump steak, lamb steak, boneless chicken leg, pork collar steak, homemade sausages.
This premium butchery says that it provides air-flown meat that is fresh, never frozen.
Premium deals
A more high-end BBQ package is Set C, which includes Wagyu rump steak, Australian lamb medallions, chicken fillet, pork baby back ribs, and homemade sausages.
If you're really pressed for time, you could even purchase one of their roast packages (pork rack with bread crush at $78 or lamb rack with bread crush at $108).
They can marinate your meats for you to your requirements and prepare them for cooking. In fact, they will even roast your meat for your with a fee of $20 to $40.
Popular add-ons
A $25.80 pack of 12 sausages, and you can pick any combination from their handmade offerings: German bratwurst, Oxford bangers, garlic herb, tomato basil, chorizo and gourmet beef.
Website: meatthebutcher.com.sg
---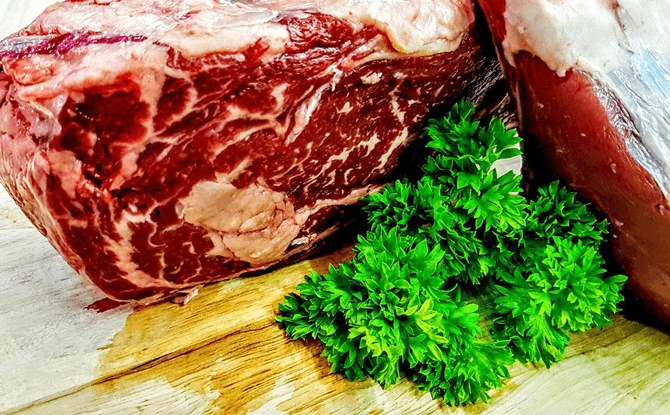 Best value
Their $100 package feeds about eight to 12 people. It includes six rump steaks, six burgers, eight chicken shashliks (kebabs), and 10 sausages.
Premium deals
The $200 package can feed about 20 people, and includes 10 lamb chops, 10 ribeye steaks, 10 burgers, 10 chicken grill sticks, and 15 sausages.
Popular add-ons
Mexican Jalapeno Beef & Pork Thin Sausages, Honey Mint & Rosemary Lamb Thin Sausages, 100% Angus Beef Burger Patty
Website: thebutcher.com.sg